Tsipras to come up with new plan to save Greece within 24 hours – as Germany admits embattled nation now needs humanitarian aid
The IMF has already said it will assist Greece if needed.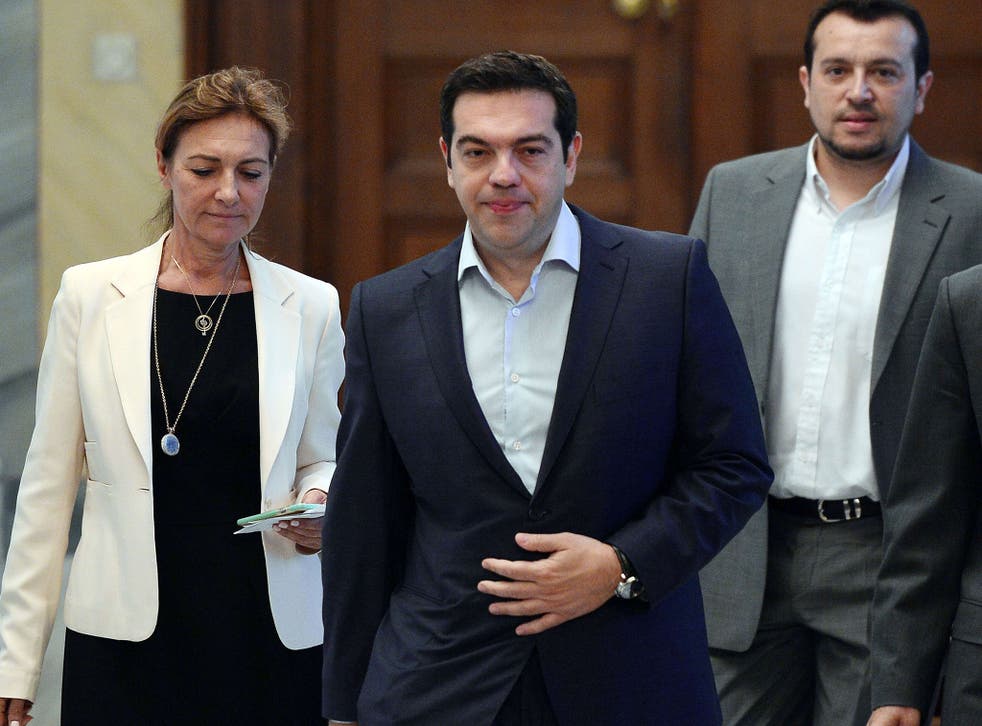 In a phone call at lunchtime on Monday, the Greek prime minister Alexis Tsipras agreed to present a new proposal for reforms at the European Union summit on Tuesday.
Giorgos Stathakis, the Greek Economy minister, has told the BBC that the Greek government is going to propose a 30 per cent debt write off, as proposed by the IMF last week, either through a direct write-off or changes to the repayment terms.
He also said the Greek government does not have a mandate to leave the eurozone.
On Friday the chair of the European Banking Authority, Andrea Enria, said that Greece would not be granted a haircut, or debt reduction, because it would be against EU law.
"I highly doubt that any authority or public body at EU or Member State level could consider this option, as it would be against EU law and the EBA would immediately start breach of EU law proceedings. EU legislation is in place to protect retail Greek depositors, as any other depositor in the EU," he said.
Meanwhile the European Parliament president Martin Schulz has said that European leaders should use the summit to discuss emergency humanitarian aid to Greece.
In pictures: Greek referendum

Show all 28
"The promise of the Minister of Finance that the banks will open tomorrow (6 July) and that money will be available from tomorrow or Tuesday seems to me very difficult and dangerous. Therefore, because I believe that the Greek people will be during the week and in every day more difficult situation, I think we should tomorrow – and at latest on Tuesday before the eurozone summit – discuss about a humanitarian aid programme for Greece," he said.
The IMF has already said it will assist Greece if needed. "The IMF has taken note of yesterday's referendum held in Greece. We are monitoring the situation closely and stand ready to assist Greece if requested to do so," Christine Lagarde, the managing director of the IMF, said in a statement.
On Sunday, Greeks voted, by a surprisingly large margin, to reject the European austerity demands that would have meant more financial relief for Greece. Greece is now at risk of running out of money. The country's banks have been forced to stay closed. Unless a bailout deal is reached, Greece might have to leave the European Union.
Join our new commenting forum
Join thought-provoking conversations, follow other Independent readers and see their replies