Deliveroo to offer £16m 'thank you fund' for riders
Some riders will see £10,000 payments in potentially controversial payment, as the company prepares stock market flotation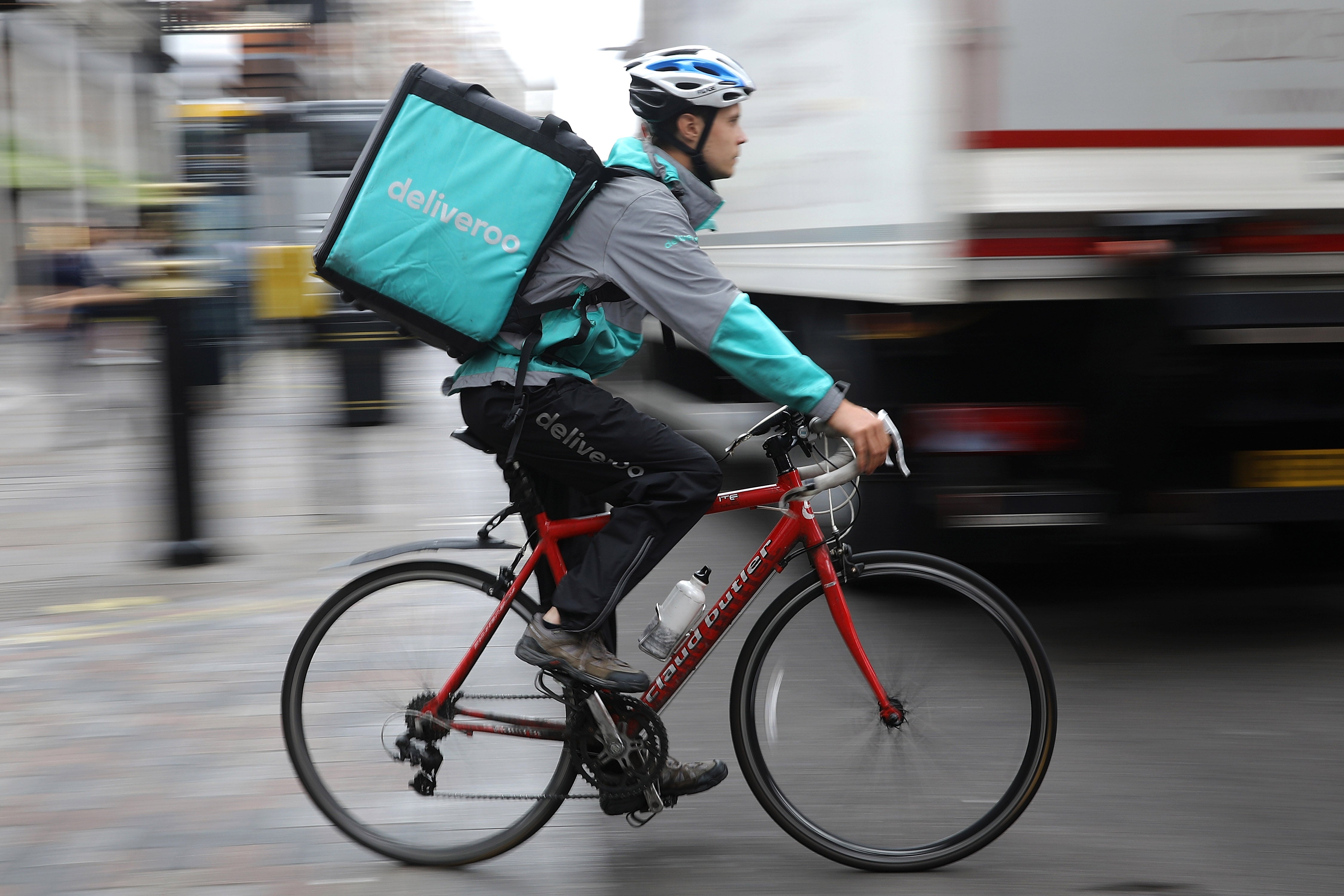 Deliveroo riders could receive up to £10,000 as a thank you payment alongside the company's coming $7bn (£5bn) stock market flotation.
The food delivery company has prepared £16m as part of a 'Thank You Fund' for its most loyal workers which make up a quarter of their riders worldwide.
To be eligible for a payment, riders will have to have been with the company for over a year and have completed at least 2,000 orders.
The fund will cover all 12 countries where the service operates and payments will range from £200 to £10,000 depending on the number of orders completed with the average payment expected to be £440.
Of those set to receive the full £10,000 payment, 50 per cent are riders from the UK.
Will Shu, CEO and founder of Deliveroo said: "I want to thank our riders who have been working with us for years, delivering great food and such a fantastic experience for our customers. They have been central to our growth and will continue to be."
During the coronavirus pandemic Deliveroo has become one of the big winners, seeing an increase in the speed of delivery service uptake as people are confined to their homes.
According to Mr Shu, UK and Ireland order levels are currently double those of 2019.
The 'Thank You Fund' is likely to be viewed as controversial following previous treatment of riders. Deliveroo riders are considered as self-employed, and are not entitled to the national minimum wage, holiday pay or pension contributions. And the riders cannot legally be given shares in the company in the coming flotation as they are not employees.
Alex Marshall, president of the IWGB union, which represents gig economy workers, told The Observer: "This is just another PR stunt by Deliveroo to try and divert attention from a workforce that has been exploited since the company's inception."
The company, which was launched in London in 2013 is planning its stock market flotation in London with £50m of shares put aside for customers to back the service themselves.
Join our commenting forum
Join thought-provoking conversations, follow other Independent readers and see their replies