Are Deutsche Bank's tanking shares the start of the next financial crisis?
Shares in Germany's biggest bank have plummeted to 30-year lows this week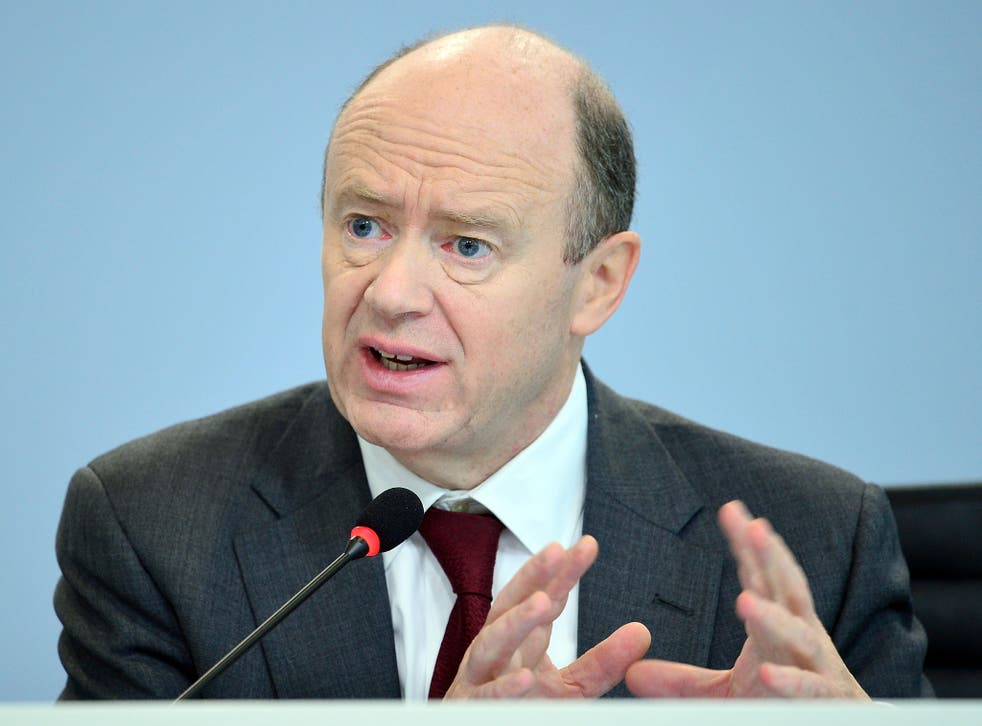 What's going on at Deutsche Bank?
Shares in Germany's biggest bank have plummeted to 30-year lows this week as losses on stock markets and fears over the global economy prompted investors to flea with their cash.
Deutsche Bank CEO John Cryan was forced to issue a statement to reassure investors that the bank is "absolutely rock solid" on Tuesday and would continue to make scheduled payments.
That kind of disclosure is highly unusual in the world of banking, which remains a secretive business.
It may have stoked suspicions that something is up.
Nonetheless share prices bounced back on Wednesday.
This was likely following reports that Deutsche Bank is considering buying back some of its debt to stop any further losses.
Great, so everything is going to be fine?
Unfortunately everything is still quite a long way from fine.
Shares in Deutsche Bank are down 35 per cent this year, leading the way among heavy losses at many European banks.
Is Deutsche Bank the next Lehman Brothers?
There were few warnings that Lehman Brothers was in trouble before Fitch, a ratings agency, gave a negative outlook on the bank in June 2008, three months before it filed for bankruptcy.
Seven years later, another ratings agency called S&P cut Deutsche Bank's rating in the same way, indictating increased probability that the bank could go bust.
But we won't know whether Deutsche Bank is in crisis until the crisis actually hits because bankers are typically so tight-lipped. That's why people found that message from John Cryan so alarming.
Crash of a titan: The inside story of the fall of Lehman Brothers

Show all 6
How did it get itself in trouble anyway?
Deutsche Bank has expanded rapidly over the last two decades, buying up smaller banks in a bid to challenge some of the biggest US investment groups.
Then last year, its co-bosses were ousted in June and massive restructuring was announced in October to try and rein in spending.
But investors aren't convinced that this will be enough. As shares fell yesterday, investors fled to credit default swaps, which pay out when a bank goes bust.
"Investors have completely lost their faith in the bank," a top 10 shareholder told Reuters.
Join our new commenting forum
Join thought-provoking conversations, follow other Independent readers and see their replies