Deutsche Bank fined £502m over Russia money laundering claims
Chief executive John Cryan has made dealing with the big legal issues facing Deutsche one of his priorities as he battles to restore investor faith in the bank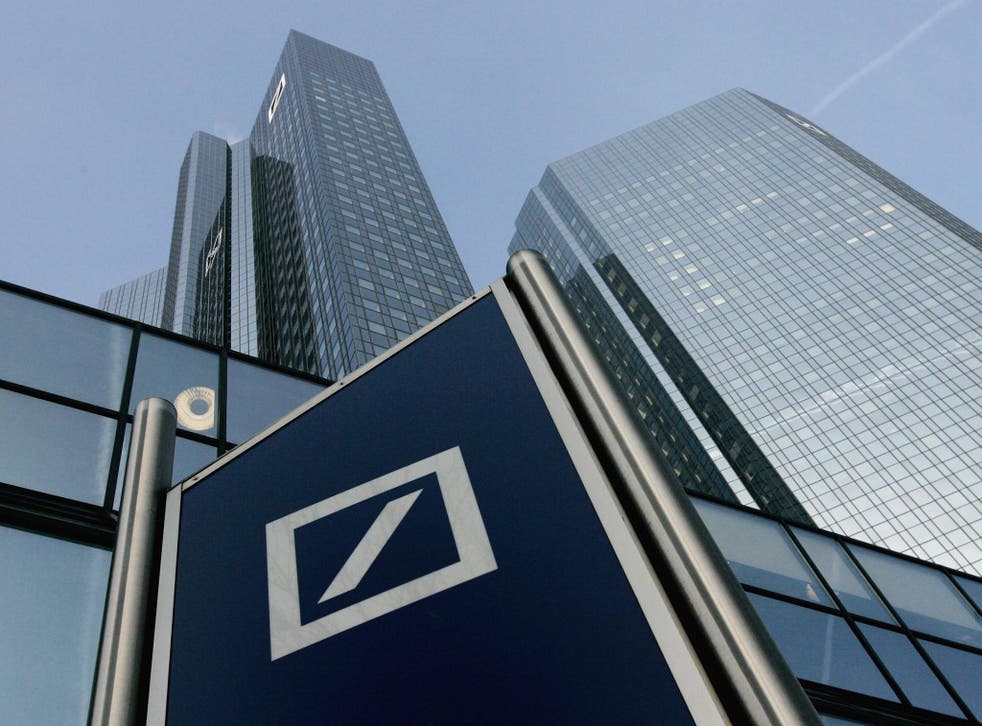 Deutsche Bank has been slapped with two major fines in the US and the UK, for alleged money-laundering crimes in Russia -another body blow to Germany's largest lender, which has over the last year been plagued by major investigations and massive fines dating back to before the financial crisis.
The investigation found that Deutsche Bank's clients had moved $10bn out of Russia using so called-mirror trades sold through the bank's Moscow, London and New York offices, according to Reuters.
The New York State Department of Financial Services (DFS), a state bank regulator, said that Germany's biggest bank would pay it $425m (£339m), while the UK's Financial Conduct Authority (FCA) said on Tuesday morning that it had fined the bank £163m ($204m), the largest fine of its kind in the UK, for "failing to maintain an adequate anti-money laundering (AML) control framework", the agency reported.
The Russia settlements relates to a trading scheme that operated from 2011 until early 2015.
The DFS alleged Deutsche Bank "missed numerous opportunities to detect, investigate and stop the scheme due to extensive compliance failures, allowing the scheme to continue for years," Reuters said.
Deutsche Bank said it had cooperated with the investigation and had set aside sufficient cash in its reserves to cover the fine.
The bank will also now be required to hire an outside monitor to review its internal compliance measures, in addition to paying the settlement.
The FCA said that Deutsche Bank "was obliged to establish and maintain an effective [anti-money laundering] control framework" and that "by failing to do so, Deutsche Bank put itself at risk of being used to facilitate financial crime and exposed the UK to the risk of financial crime."
"The size of the fine reflects the seriousness of Deutsche Bank's failings," the FCA said. "Other firms should take notice of today's fine and look again at their own [anti-money laundering] procedures to ensure they do not face similar action."
Biggest business scandals in pictures

Show all 20
The lender continues to defend itself from other US probes and potentially expensive civil suits -- liabilities that chief executive John Cryan has set out to resolve as he seeks to restore confidence.
Less than two weeks ago Deutsche Bank agreed to pay $7.2bn in the US for its illegal conduct and "irresponsible lending practices" before the financial crisis.
Shares of the Frankfurt-based bank rose as much as 2.1 per cent when markets opened Tuesday. The lender is scheduled to release its fourth-quarter earnings results on Thursday.
Join our new commenting forum
Join thought-provoking conversations, follow other Independent readers and see their replies