Diesel drivers 'should pay up to £800 more tax'
Policy Exchange said that car manufacturers should be held responsible for air pollution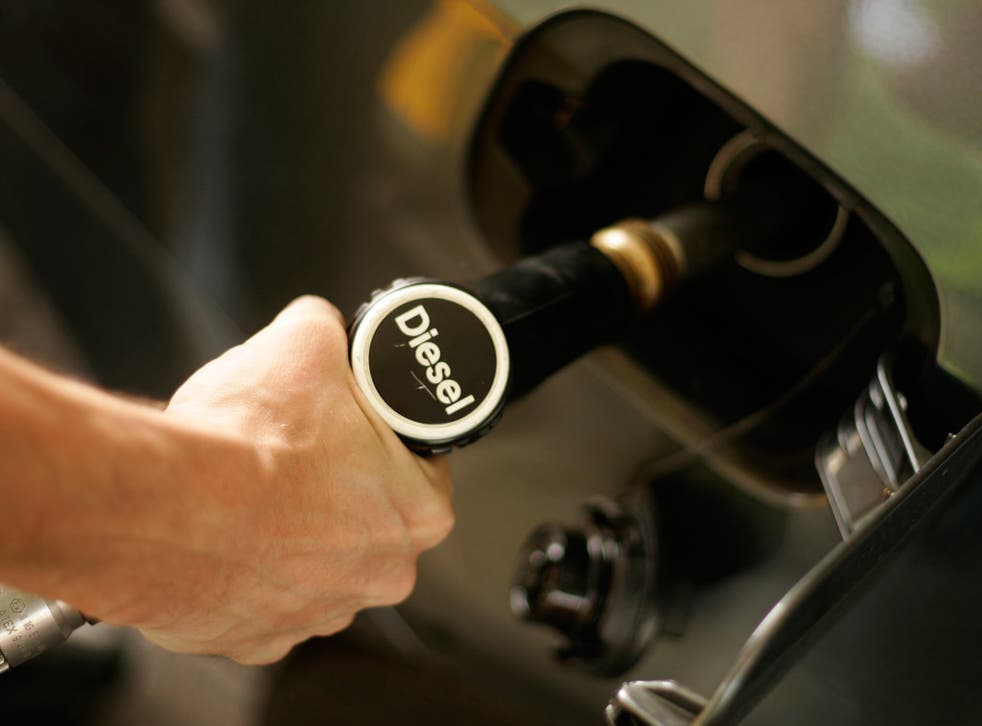 The Treasury should increase tax or Vehicle Excise Duty (VED) for news diesel cars by up to £800 to encourage motorists to move towards lower emissions vehicles and improve air quality, a think-tank has advised.
The proposal, published ahead of George Osborne's budget on March 16, would generate £500 million in addition revenue yearly. Proceeds could be used for a new scrappage scheme, providing grants to motorists to buy a lower emission vehicle, according to Policy Exchange, a think tank.
Policy Exchange said that car manufacturers should be held responsible for air pollution.
"Given that car manufacturers are at fault for creating polluting diesels in the first place, it is only right that they should contribute to their replacement," the report said.
Putting a higher road tax on new diesel model would help addressing the "air pollution crisis".
Nearly 25 per cent of all school children in London and 44 per cent of the capital's workforce are exposed to levels of air pollution that exceed legal and healthy limits, according to Up in the Air, a recent report by Policy Exchange's Capital City Foundation and King's College.
Some 328,000 school children and 3.8 million workers in London are exposed to unhealthy levels of nitrogen dioxide, which is linked to asthma and respiratory infection, the report found.
In a move that signalled the end to a system designed to encourage lower carbon motoring, George Osborne has removed exemptions for greener cars and charges for more expensive saloons and SUVs in its 2015 Budget.
Richard Howard, head of environment and energy at Policy Exchange said diesel, as shown by the Volkswagen emissions scandal, performs very badly in term of air pollution but government policies continue to promote it ahead of alternatives.
Business news: In pictures

Show all 13
"If we are to clean up air pollution in London and the rest of the UK, then government needs to recognise that diesel is the primary cause of the problem, and to promote a shift away from diesel to alternatives," he said.
"This needs to be done in a way which does not unduly penalise existing diesel drivers, who bought their vehicle in good faith, and gives motorists sufficient time to respond," he added.
Join our new commenting forum
Join thought-provoking conversations, follow other Independent readers and see their replies