Diesel and petrol car ban by 2040 would cost consumers and economy trillions, campaign group warns
The Government has been under pressure to step up efforts to cut pollution for year and this step follows a similar announcement from the French government earlier this month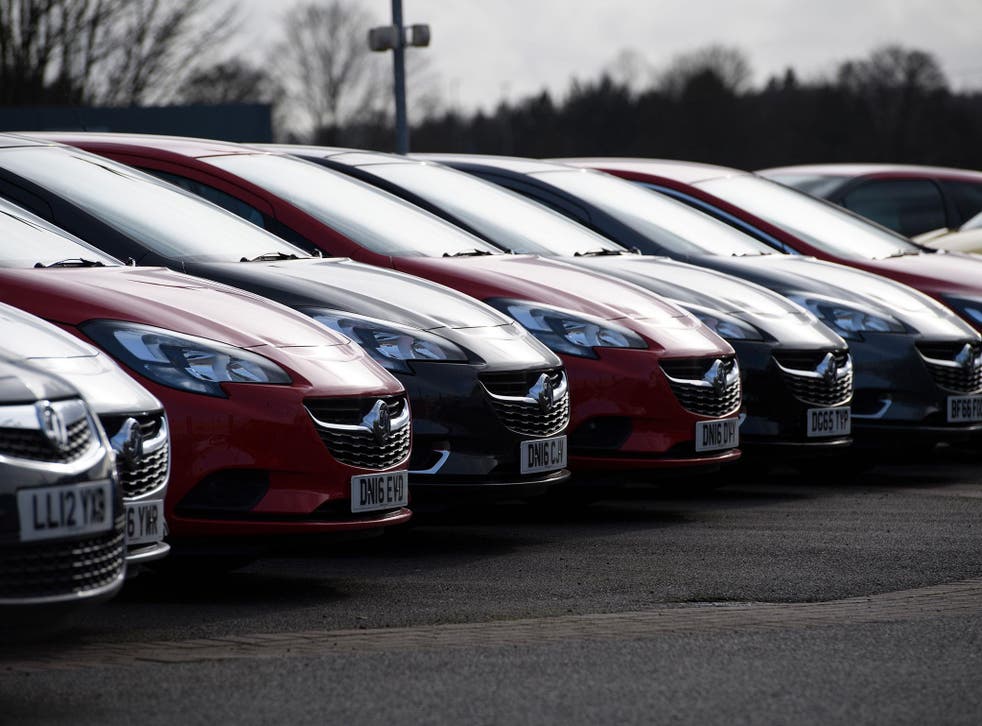 Campaign groups and trade bodies have slammed the prospect of the Government banning the sale of all new diesel and petrol cars by 2040, with one lobby group claiming that such a move would cost consumers and the economy trillions of pounds.
FairFuelUK, a campaign group that fights for lower fuel duty and more transparent petrol pricing, said on Wednesday that if the Government went ahead with the ban it would have "missed an opportunity to solve the emissions issue […] fairly and at little cost".
"It is inevitable that carbon based fuels will be phased out to favour cleaner fuels, but to do it as a cliff edge in 20 years is naïve and ill thought out," it said.
"Better to phase in new fuel technologies to work effectively and be supported, without a target date to terminate diesel and petrol."
It said that "several proven solutions to lowering emissions" were available, such as retrofitting systems.
The Government has been under pressure to step up efforts to cut pollution for years. Earlier this month France announced a ban on the sale of diesel and petrol cars by 2040.
The proposals are widely expected to be announced later on Wednesday and will reportedly give local authorities the right to charge levies on drivers of diesel vehicles on the country's most polluted roads from 2020, if air quality doesn't improve.
But Quentin Willson, lead spokesman for FairFuelUK, said that the cost of having no fuel stations and having to scrap millions of diesel vehicles would be "trillions".
Mike Hawes, chief executive of the Society of Motor Manufacturers and Traders, said on Wednesday that much of the success of any plan to phase our diesel and petrol cars "depends on the cost of these new technologies and how willing consumers are to adopt battery, plug-in hybrid and hydrogen cars".
"Currently demand for alternatively fuelled vehicles is growing but still at a very low level as consumer have concern over affordability, range and charging points," he said.
Outright bans risk undermining the current market for new cars and our sector which supports over 800,000 jobs across the UK so the industry instead wants a positive approach which gives consumers incentives to purchase these cars. We could undermine the UK's successful automotive sector if we don't allow enough time for the industry to adjust," he said.
Earlier this month, Volvo announced that from 2019 all of its cars would be at least partially powered by electric motors.
At the time it described the decision as "one of the most significant moves by any car maker". It said that by 2019 it would make a range of cars, none of which would be powered purely by a combustion engine.
Between 2019 and 2021 it plans to launch five fully electric cars. Three of them will be Volvo models and two will be electrified cars from Polestar, Volvo Cars' performance car arm.
On Tuesday, German carmaker BMW announced plans to build an electric Mini at its plant in Oxford in 2019.
Register for free to continue reading
Registration is a free and easy way to support our truly independent journalism
By registering, you will also enjoy limited access to Premium articles, exclusive newsletters, commenting, and virtual events with our leading journalists
Already have an account? sign in
Join our new commenting forum
Join thought-provoking conversations, follow other Independent readers and see their replies