Donald Trump attacks US company Rexnord for moving jobs to Mexico
'Rexnord of Indiana made a deal during the Obama Administration to move to Mexico. Fired their employees,' the President tweeted on Sunday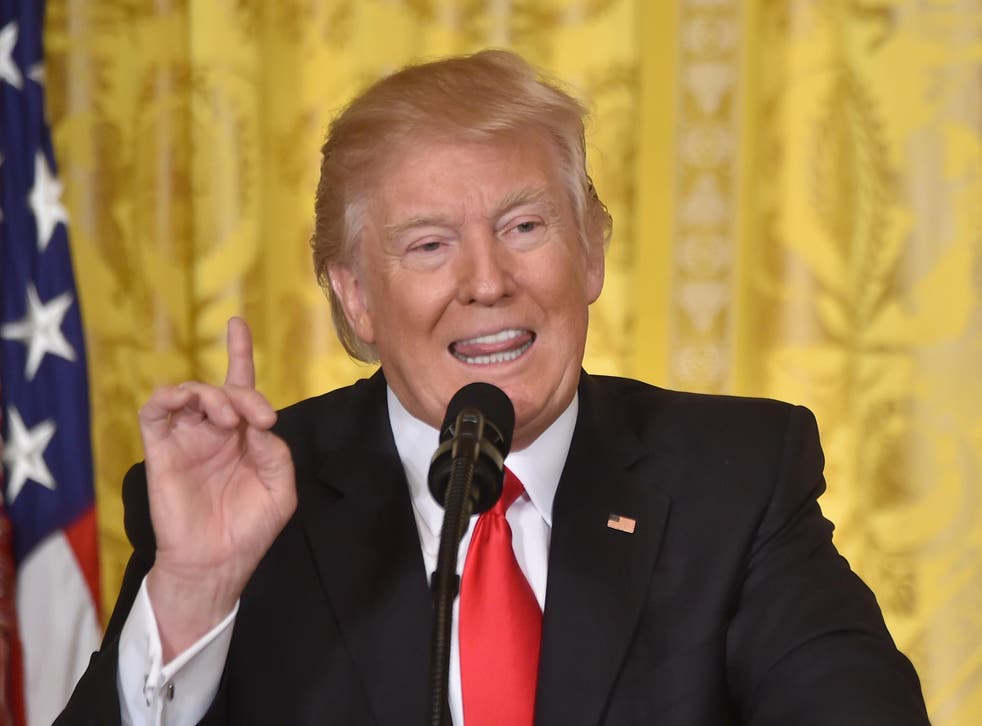 President Donald Trump took aim again on Sunday at Rexnord Corp for the industrial supplier's decision to move jobs to Mexico from Indiana.
Milwaukee-based Rexnord announced plans in October to move a bearing plant and its 300 jobs from Indianapolis, employees told the Indianapolis Star at the time.
"Rexnord of Indiana made a deal during the Obama Administration to move to Mexico. Fired their employees," Mr Trump tweeted on Sunday.
The Republican president also tweeted in December about Rexnord's decision, saying he would stop jobs from being lost to countries with lower labour costs. "No more!" he tweeted at the time.
Rexnord did not immediately respond to a telephone call on Sunday seeking comment outside of normal business hours.
Trump, who campaigned on the promise to put American workers first, has tweeted at other companies that attracted his ire - including Lockheed Martin in December for the high cost of the F-35 fighter jet program, General Motors Co in January for its manufacturing in Mexico, and retailer Nordstrom in February for dropping his daughter Ivanka's clothing line.
Join our new commenting forum
Join thought-provoking conversations, follow other Independent readers and see their replies