Donald Trump outruns Hillary Clinton at the bookies with 91% of all last-minute bets
Paddy Power says 9 in 10 people are backing the Republican candidate in a last minute surge
Isobel Finkel
Thursday 03 November 2016 09:29 Comments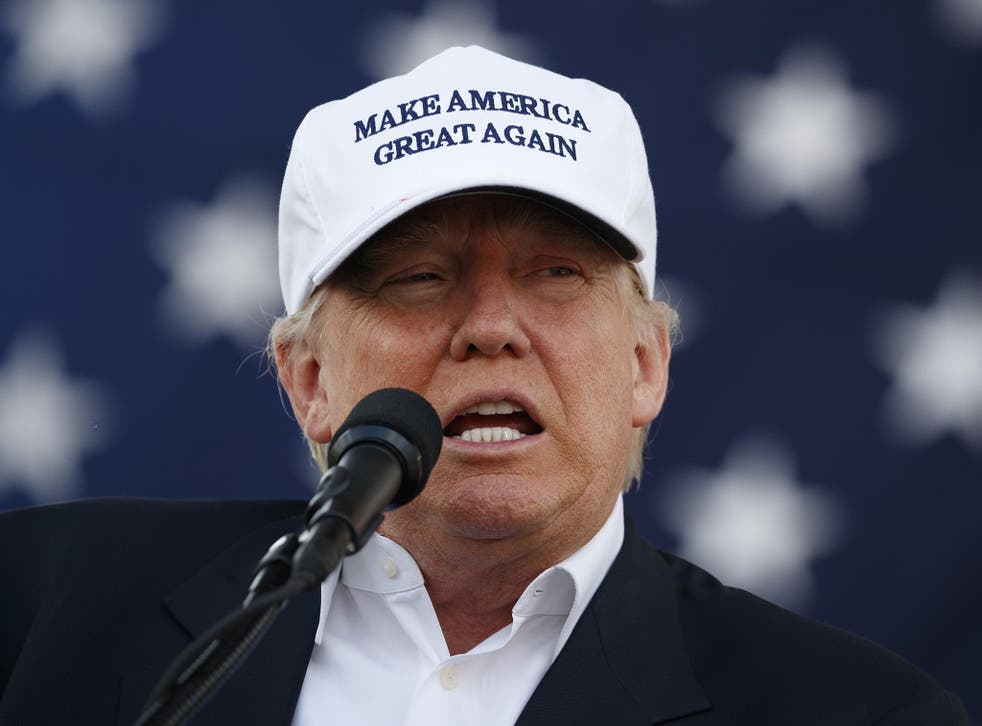 In the betting markets at least, Donald Trump is crushing Hillary Clinton.
So far this week, the Republican candidate has outshone his rival in terms of both the number and volume of wagers, according to figures revealed yesterday by Ireland's largest bookmaker, Paddy Power Betfair. Just shy of €100,000 in bets came in, with 91 per cent of them for Trump.
"This election's been a serious betting anomaly," said Féilim Mac An Iomaire, a spokesman for the company.
Even before 28 October, when FBI Director James Comey announced the discovery of new e-mails he deemed "pertinent" to a closed probe of Democratic nominee Hillary Clinton, money placed on a Trump victory amounted to almost the same as that bet on his rival, despite her lead in opinion polls.
"You don't normally see so much placed on the outside candidate but I think the shock of Brexit is fresh in people's minds," Mac An Iomaire said.
The S&P 500 is on track for its longest losing streak since 2011 as market participants fret about a possible Trump Presidency.
The Brexit vote bruised professional pollsters by dealing an unexpected blow to the status quo. But another lesson from that vote is that betting flows aren't a foolproof indicator, since bookies reported a last minute surge in bets that the UK electorate would choose to remain in the European Union. The next day, the "Leave" camp emerged triumphant.
Still, bookmaker data appear to be echoing moves in financial markets, with the Mexican peso, Credit Suisse's "ultimate market indicator," weakening more than 3 per cent since Comey's letter.
The probability of a Trump victory implied by offshore betting odds are now at 28.5 per cent, according to Convergex Market Strategist Nicholas Colas. That's roughly the same as flipping a coin and getting heads twice in a row, and matches estimates by professional polling analysts. For Paddy Power, which reports third-quarter earnings on Friday, the stakes are higher than most. The company announced it would start paying out on a Clinton victory in mid-October, having initially offered a Trump presidency at 100 to 1.
Bloomberg
Register for free to continue reading
Registration is a free and easy way to support our truly independent journalism
By registering, you will also enjoy limited access to Premium articles, exclusive newsletters, commenting, and virtual events with our leading journalists
Already have an account? sign in
Join our new commenting forum
Join thought-provoking conversations, follow other Independent readers and see their replies