Drama Kitchen: World's most expensive takeaway sells black truffles, lobster and edible gold leaf
The world's most expensive takeaway dish, The Billionaire goes on sale today for £950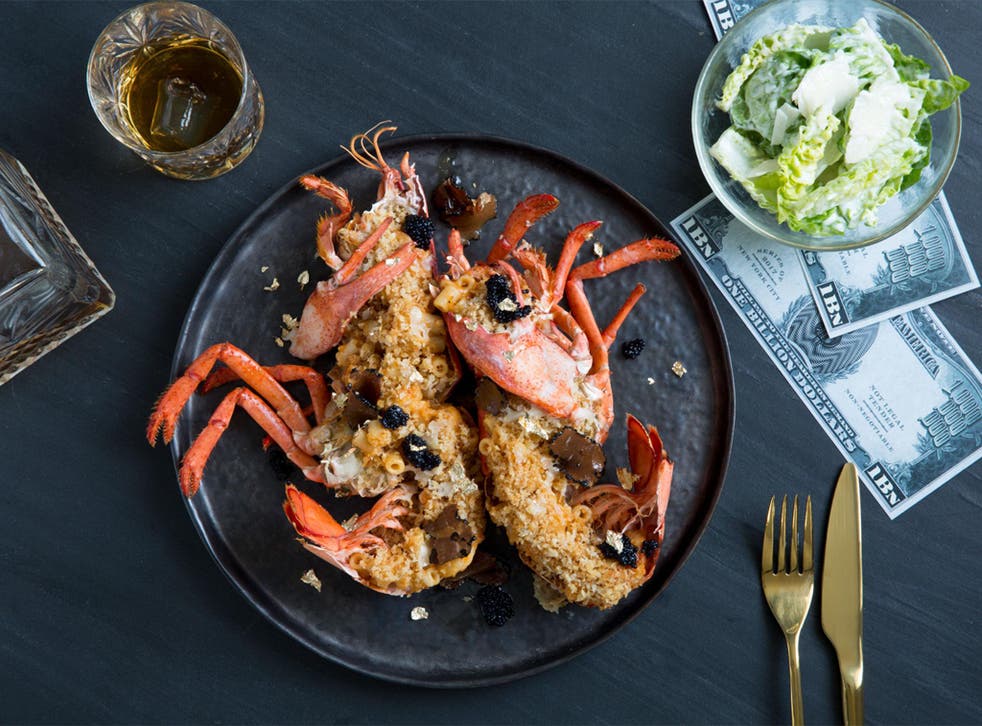 Always thought that a takeaway was just a cheap and cheerful meal to scoff on your way home from a night of drinking with the hope that it might stave off the next morning's hangover? Think again.
One pop-up restaurant claims to be serving the world's most expensive takeaway, featuring lobsters, black truffle, whiskey and an edible gold-leaf garnish.
Served on a silver platter, 'The Billionaire', inspired by Sky Atlantic drama series Billions, will set you back a punchy £950, but The Drama Kitchen—the London-based eatery behind the creation—says that customers will enjoy "the most premium home delivery dish to ever be created" and that the food will be delivered with "appropriate dramatic flair".
The Drama Kitchen has teamed up with Deliveroo for the occasion and here's what it looks like.
Alongside a selection of standard ingredients, 'The Billionaire' contains the following;
• Scottish lobsters delivered to order from Billingsgate Market
• 24-month aged Parmigianino Reggiano
• Imperial Oscietra Caviar
• Perigord black truffle
• 23 carat gold leaf
• Kavalan Solist Vinho Barrique whiskey as an accompaniment
Food and drink news

Show all 35
Join our new commenting forum
Join thought-provoking conversations, follow other Independent readers and see their replies