Driverless cars could be on road by early 2020s after Bosch and Daimler launch joint venture
The driverless cars would operate similarly to a taxi service, with customers ordering the vehicle to a destination via their smartphones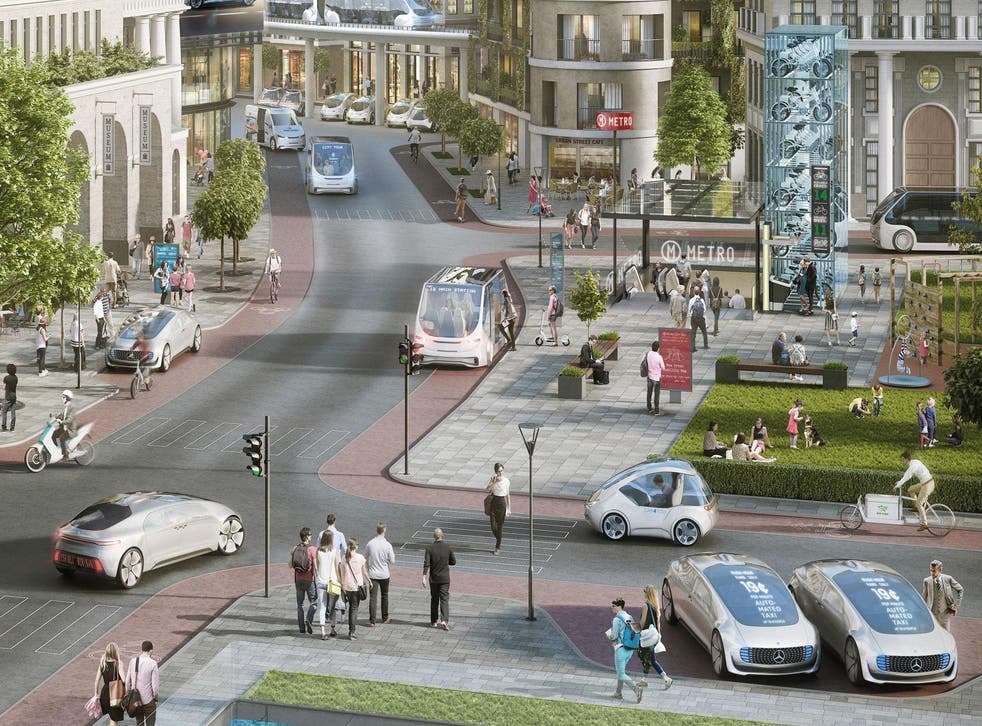 Driverless cars are a step closer to becoming available on city streets worldwide following the launch of a project to develop autonomous driving systems by two leading German companies.
Engineering company Bosch and car manufacturer Daimler have entered a joint venture that could see a full launch of driverless cars on urban roads by 2020.
The driverless cars would operate similarly to a taxi service, with customers ordering the vehicle to a destination via their smartphones.
The companies hope that the new technology will reduce traffic by encouraging car sharing as well as improving road safety.
Rianne Ojeh, a spokesperson for Bosch, told the Independent: "The aim is to launch a production-ready and reliable driving system for fully-automated and driverless driving. For two years the systems will be used exclusively in Mercedes-Benz vehicles. After that the products can be supplied to third parties."
"We see the growth of urban areas and the resulting increase in traffic congestion and lack of parking spaces as a problem to be solved just as most municipal planners would. Driverless cars have the potential to relieve people of stressful traffic situations, reduce on-street parking areas in cities and minimise traffic accidents – all factors in which we see a business case that society as a whole will benefit from," Bernhard Weidemann, a spokesperson for Daimler, said.
US government research predicts that driverless vehicles will lead to an 80 per cent decline in the number of car crashes by 2035, while experts hope for a dramatic drop in air pollution as congestion is minimised.
In November last year, however,John Hayes, transport minister, voiced concerns that businesses would put commercial interests ahead of society.
He also cast doubt over whether driverless cars would reduce the number of vehicles on the road, telling a parliamentary committee that the new technology could "bring other people onto the road that aren't there now" or draw them away from public transport.
The news from Bosh and Daimler follows an announcement in March last year by former Chancellor George Osborne that driverless cars would be allowed to run on Britain's roads by 2020.
Mr Osborne scrapped rules that prevented autonomous driving on motorways in an attempt to make the UK a global leader in a market that could be worth £900bn worldwide by 2025, while around £100m in funding has already been set aside for research into the area.
Gadget and tech news: In pictures

Show all 25
Google has been so far leading the charge towards driverless technologies, launching extensive trials in the US through their company Waymo.
In February, Waymo reported that the number of human interventions in journeys made by their driverless cars in California had more than halved in 2016.
Last month Nissan performed road trials of driverless cars on London roads, with testing having previously been limited to specific areas in the US and Asia.
Join our new commenting forum
Join thought-provoking conversations, follow other Independent readers and see their replies