The east looks north as China moves in on Iceland
A wealthy Chinese businessman's plans to buy part of an Icelandic island may hide hidden ambitions to open up new trade routes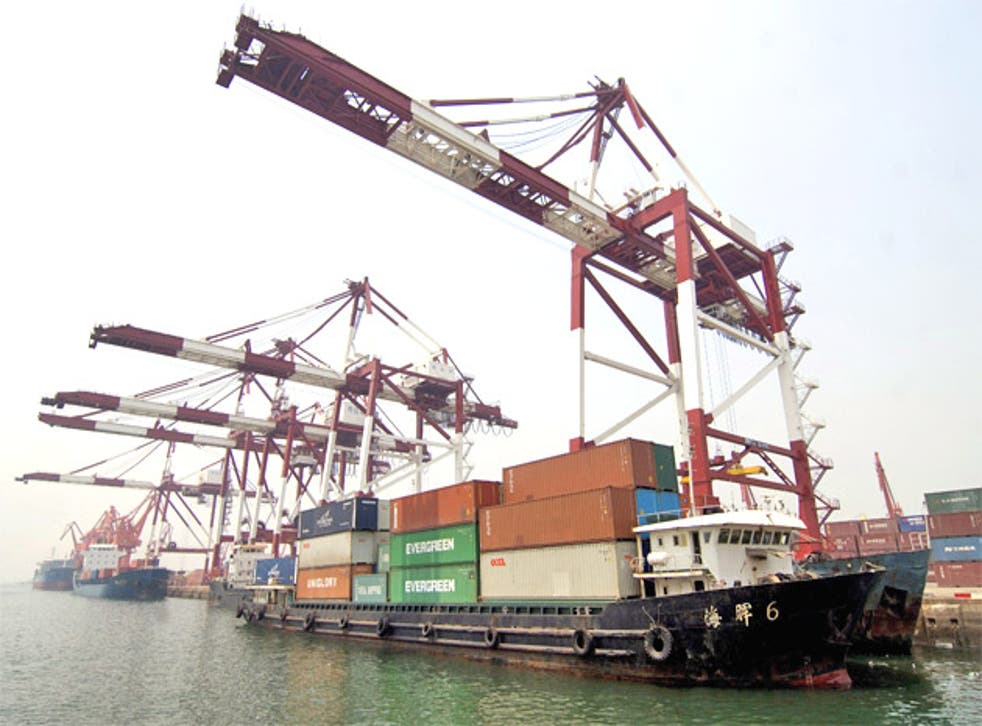 To spend more than £60m on a remote chunk of a mountainous island in the North Atlantic might not seem like the likeliest way for a Chinese poet to splash out. But Huang Nubo is not just a poet. He is also one of his country's best-known property developers, a devoted mountaineer, and a Communist Party insider. The official explanation is that his remarkable purchase of a patch of Iceland one quarter the size of Hong Kong is a means of cementing his status as one of China's foremost tourism entrepreneurs.
Click HERE to upload graphic (207k jpg)
There is another explanation, however: that his extravagant acquisition has just as much to do with Beijing's vaulting ambition to dominate international trade by establishing a new trade route from Asia to the West – and that it could, in the process, threaten Iceland's sovereignty.
Perhaps for that reason, the news that Mr Huang, listed by Forbes magazine as China's 161st-richest person with a net worth of £546m, has struck the Icelandic deal has not met with instant enthusiasm in Reykjavik. While his purchase of the tract of land in the Grimsstadir a Fjollum region has gone through with its private owners, it has yet to be sealed by the official approval it needs.
"The ownership of land is important to the independence of every country," the Icelandic interior minister, Ogmundur Jonasson, told The Independent yesterday. "It has not escaped my attention that the Chinese have been very active in buying Atlantic properties."
Among other doubts, some have queried whether a 200 square-mile piece of real estate is necessary for an eco-tourism resort and a golf course, however luxurious. And it has not escaped notice that the plot is close to potential deepwater ports. "The property in question is very large, which is rather a good space for a hotel, of course," Mr Jonasson said. Asked whether it was likely to be the only purpose of the acquisition, he replied: "I don't know, I don't know. I've no idea."
Not everyone is so concerned. Iceland's industry minister, Katrin Juliusdottir, told reporters that it was clear the country had to "tread carefully". But she added that there was "no reason to get hysterical just because one Chinese man wants to buy some land and invest in tourism in Iceland".
But is it just one man's ambition? For clues to the real nature of the deal, many will look to China's deeply mercantile agenda. Beijing is always looking for ways to expand trade links around the world; Iceland occupies a strategically important location between Europe and North America and could potentially function as a hub for Asian cargo should climate change open Arctic waters to shipping. Iceland and China have already discussed co-operating on Arctic shipping, because China wants to shift the goods from its factories via that route to Europe and the US, across the North Pole as Arctic ice recedes.
Nor is China alone in that ambition. Arctic nations, including Russia and Norway, have been investigating the possibility of new trading routes opening up as the ice recedes. The northern sea route, which hugs the Russia's Arctic coastline and is currently inaccessible for months of the year, could cut nearly a week off the usual 20-day trip from China's eastern ports, around India and through the Suez Canal, to those in northern Europe, according to Christopher Palsson, of the maritime tracking company IHS Fairplay.
But he said the economic case was hard to justify, since specially built ships would be required with ice-breakers in support, and there would not be the infrastructure in place in case ships ran into difficulty. "I don't believe anyone would go to the bank with that business plan," he added.
Whatever the truth of the matter, the involvement of an entrepreneur such as Mr Huang seems likely to guarantee that the deal has the full support of the Chinese government. The 55-year-old tycoon tends to describe himself as a poet who writes under the pseudonym Luoying, and he is also famous for his mountaineering exploits in China. But more, importantly, he is a high-profile capitalist, with impeccable Communist Party credentials. He is a former section chief of the party's propaganda department and has also worked as an administrator at a section of the Construction ministry, one of the agencies responsible for preserving historical sites.
His company, Zhongkun, which he established in 1995, manages many of China's most famous tourist landmarks, such as Hongchun in Anhui province and Zhongdian near Tibet. The resorts are hugely successful because China's burgeoning middle classes throng to their domestic heritage sites. But increasingly, wealthy Chinese are looking abroad and China is set to become the world's top tourism nation in a few years. Zhongkun is developing projects in Nashville, Tennessee, and Los Angeles, and also has interests in Japan.
Mr Huang's ambitions in Iceland are well documented. Last year, he said he was planning to organise a poetry forum in Reykjavik, and he donated $1m to the "China-Iceland Culture Fund". All of the company's overseas expansion efforts are to meet holiday demand for China's elite, Mr Huang says . The group has set up the "Hawthorn Vacation Club", a high-end leisure business for premium customers.
These days, China's diplomacy is largely linked to securing raw materials and it has no interest in taking over more of Russia, Mongolia or India, but it is keen to constantly increase trade links. It has plainly spotted an opportunity in Iceland, forming a partnership with the island's government to develop geo-thermal technologies, and since Rejykavik's calamitous financial collapse, Chinese activity to forge stronger bonds has gone into overdrive. With Iceland desperate to improve its access to foreign currency since then, in June last year the country's central bank, Sedlabanki, signed a currency swap agreement with China worth 66 billion kroner (£360m).
Even within the Icelandic government, such one-way relationships can cause some discomfort. "Of course I am most interested in stimulating Iceland's economy," said Mr Jonasson. "But I want to be very careful when it comes to giving these exemptions to buy big landed properties, or to have access to important natural resources."
Ultimately, it is Mr Jonasson and his colleagues who will decide whether the deal goes through. But whatever decision they reach, it is likely to have an impact that extends far beyond popular holiday destinations for Beijing's elite.
Join our new commenting forum
Join thought-provoking conversations, follow other Independent readers and see their replies