EasyJet's male CEO takes pay cut to match with female predecessor
The airline's male staff are paid 51.7 per cent more than its female staff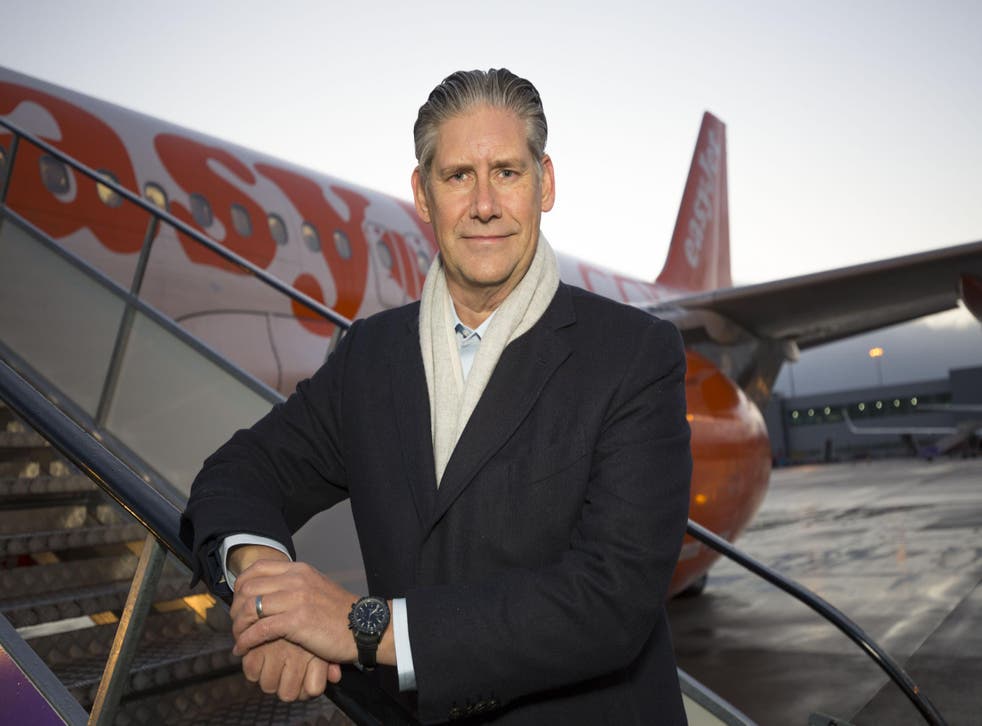 EasyJet's chief executive Johan Lundgren is taking a £34,000 pay cut to reduce his salary to that of his predecessor Carolyn McCall, in a bid to show his "personal commitment" to equal pay for men and women.
The budget airline boss said on Monday that he will reduce his basic annual salary of £740,000 to £706,000, equal to Ms McCall's most recent pay before she left easyJet for ITV in November.
The news came as easyJet revealed that its male staff are paid 51.7 per cent more than its female staff – the worst of any major company yet to report figures.
Under new rules, all UK firms that employ more than 250 employees have to disclose their gender pay gap by April this year.
The airline said the gap was not due to unequal pay for the same work but was because pilots are paid more than other staff and there are far more male than female pilots.
Only 4 per cent of pilots worldwide are women, easyJet said.
Mr Lundgren said his company was "absolutely committed" to equal pay for men and women.
"I also want to affirm my own commitment to address the gender imbalance in our pilot community which drives our overall gender pay gap", he said.
"I want us not just to hit our target that 20 per cent of our new pilots should be female by 2020 but to go further than this in the future".
A report earlier in January by the law firm Wilsons showed the gap between women and men earning more than £100,000 a year has widened by 23 per cent over the past five years.
Join our new commenting forum
Join thought-provoking conversations, follow other Independent readers and see their replies