EasyJet reports nearly 10% jump in passengers during October
The London-listed company, which recently announced that it was paying around £35m for bankrupt Air Berlin's slots at the German capital's Tegel airport, transported just over 7.5 million passengers in October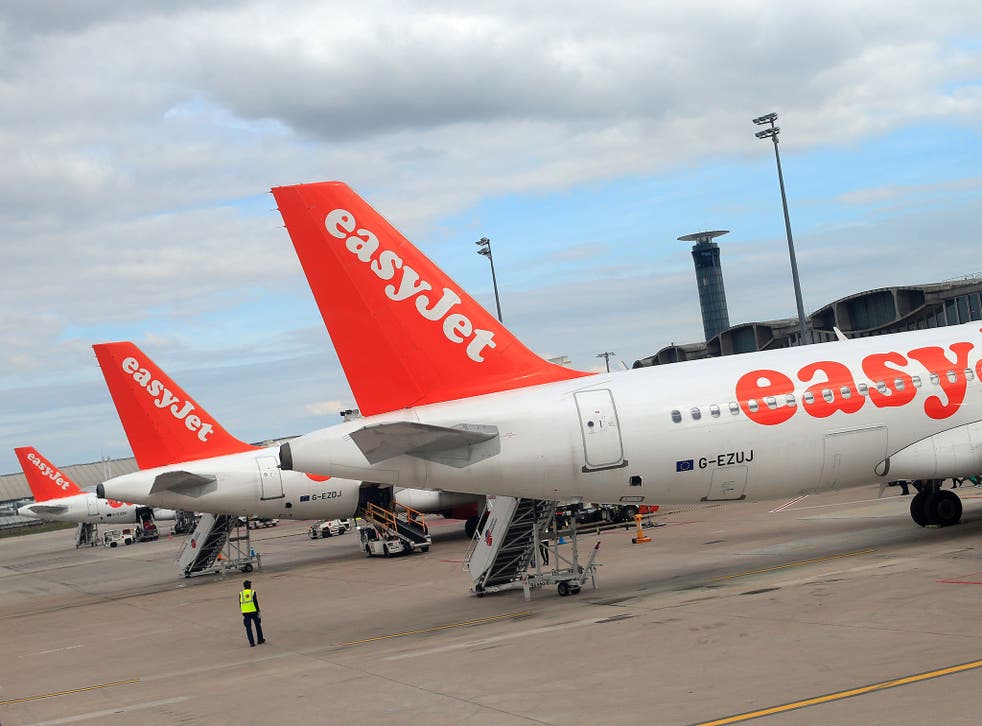 Budget airline easyJet recorded a 9.9 per cent increase in passenger numbers last month, despite French strikes leading to a slew of cancellations.
The London-listed company, which recently announced it was paying around £35m for bankrupt Air Berlin's slots at the German capital's Tegel airport, on Monday said it had transported just over 7.5 million passengers during October, up from just over 6.8 million throughout the same month in 2016.
The load factor, which indicates the number of passengers as a proportion of the number of seats available, also increased by 2.3 percentage points to 92.5 per cent.
That meant that during the rolling 12-month period to the end of October, easyJet transported just over 80.9 million passengers, up from just short of 73.6 million in the equivalent period to the end of October 2016 – a 10 per cent jump – even though it was forced to cancel 434 flights due to strikes and adverse weather conditions.
Separately on Monday, Norwegian reported a stellar set of traffic figures, chalking up a 14 per cent increase in passenger numbers for the month of October, thanks in large part to a surge in popularity for the airline's intercontinental routes.
A total of just over 3.1 million passengers flew with Norwegian in October.
"The competition is still strong, so global expansion is important to position ourselves in the market," chief executive Bjorn Kjos said.
Join our new commenting forum
Join thought-provoking conversations, follow other Independent readers and see their replies