EasyJet revenue spikes as passengers flock to airline
EasyJet's passenger numbers soared thanks to Ryanair's cancellations chaos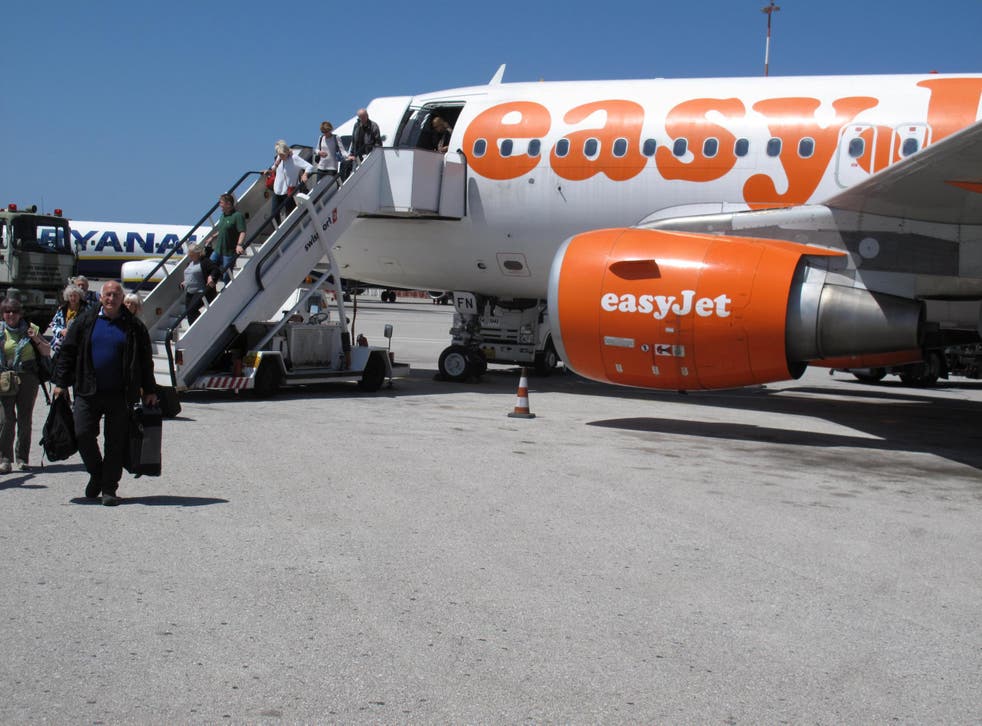 Budget airline easyJet saw its revenue jump in the final three months of 2017 as it took advantage of problems suffered by rival airlines.
The Luton-based carrier reported sales rose 14 per cent to £1.1bn in the last three months of 2017, compared with the same period a year earlier.
Revenue per seat jumped 6.6 per cent while the cost per seat dropped by 3.3 per cent.
Passenger numbers grew by 8 per cent to 18.8 million over the same period.
"EasyJet has seen a positive trading environment based on the strength of its network and customer proposition, capacity reductions and lower growth in EasyJet markets, in particular as a result of the bankruptcies of Monarch, Air Berlin and Alitalia," the company said on Monday.
The airline said it benefited from Ryanair's flight cancellations crisis in the autumn and bankruptcies of Monarch, Air Berlin and Alitalia.
"EasyJet delivered a strong start to the financial year with a significant growth in revenue in part driven by an increase in passengers flown and strong growth in inflight and ancillary sales as we offer more and better quality options for our passengers", said easyJet chief executive John Lundgren.
Mr Lundgren said that the low cost airline would "focus on cost" after totalling £28m in "lean savings".
"My aim is to help EasyJet to go from strength to strength. Our customer proposition will continue to drive both passenger growth and loyalty", said easyJet's chief executive. "We have great revenue growth, strong cost control, a robust operation and a strong balance sheet"
Join our new commenting forum
Join thought-provoking conversations, follow other Independent readers and see their replies