Protester attacks Mario Draghi during conference
Protester jumps on desk in front of Draghi shouting: "End ECB dictatorship!"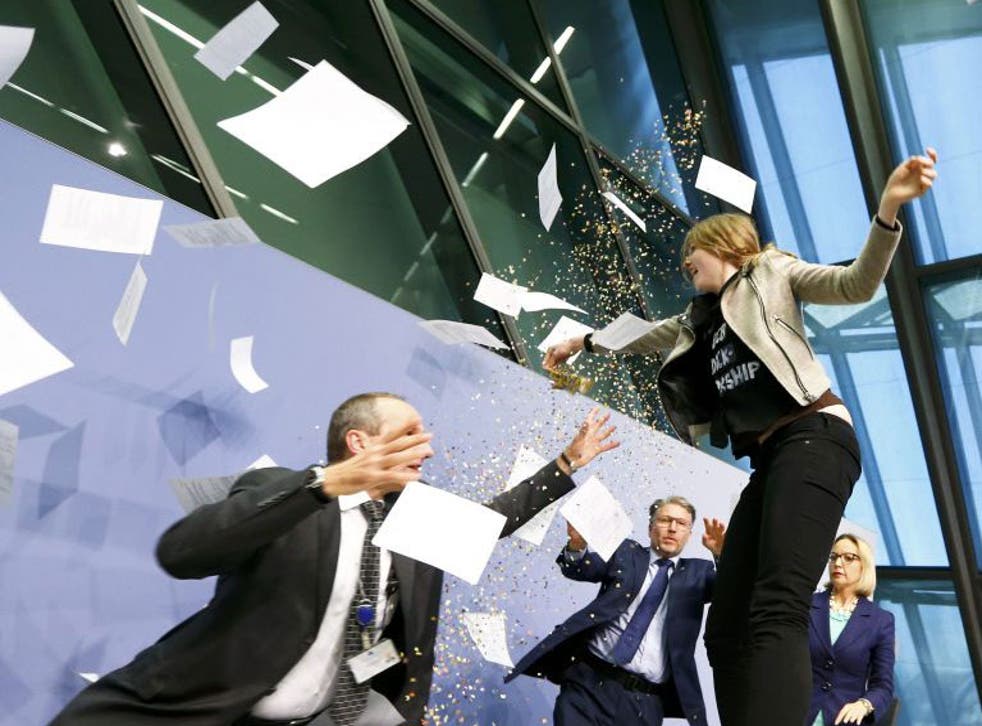 The European Central Bank meeting was interrupted today after a protester jumped on the desk in front of ECB President Mario Draghi shouting, "End ECB dictatorship!"
The ECB was meeting today to discuss monetary policy, including interest rates, inflation and quantitative easing.
The meeting was momentarily stopped after a female protester jumped on Draghi's desk.
Draghi continued the meeting after a short five minute pause, swiping the protester's confetti from his desk. Bystanders speculated on Twitter about the security standards at the meeting.
Draghi said that the ECB expects inflation to rise towards its target in 2016 and 2017. Interest rates were left unchanged at 0.05 per cent.
In the questions, Draghi was asked about whether the ECB is any closer to releasing further bail-out funds to Greece. He said the future of Greece lies in the country's hands but that the ECB would continue to support the Greek banks for as long as they are solvent. He added that the ECB has now extended €110 billion to the Greek financial sector.
Join our new commenting forum
Join thought-provoking conversations, follow other Independent readers and see their replies