ECB asks Deutsche Bank to work out costs of winding down its investment bank
Germany's largest lender has been looking into the potential impact of an exit from investment banking for some time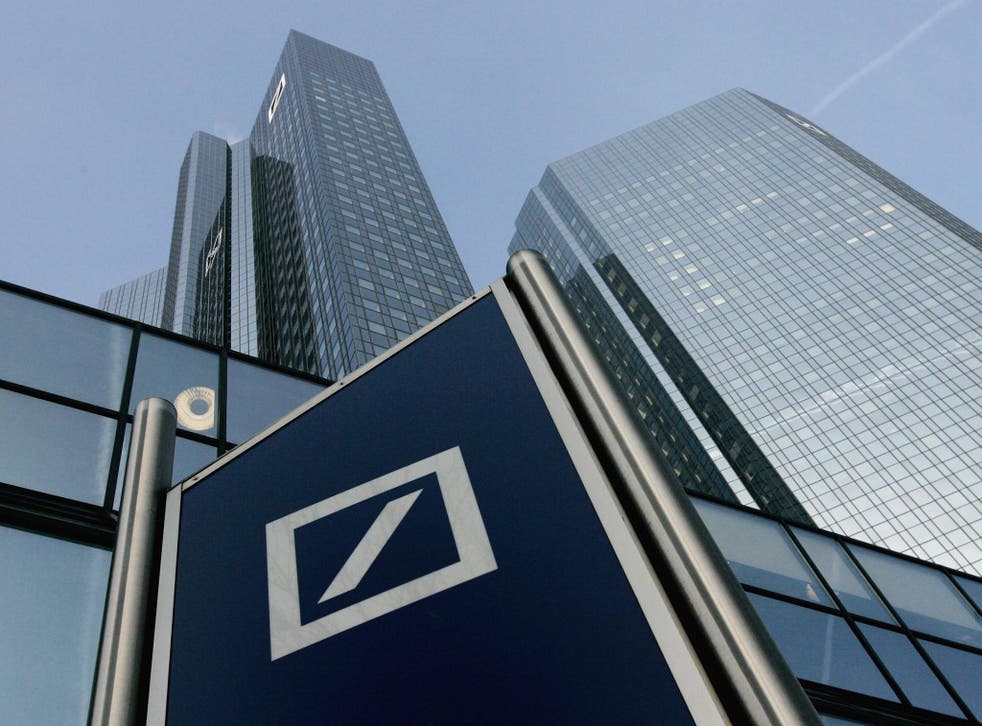 The European Central Bank has asked Deutsche Bank to work out how much it would cost to wind down its investment banking operations.
Germany's largest lender has been looking into the potential impact of an exit from investment banking for some time. Now officials from the ECB's supervisory division have said they must be presented with forecasts of how the plan would affect other parts of Deutsche Bank, Reuters reported on Sunday.
Deutsche is understood to be the first bank to be asked by the ECB to undertake the task, which is expected to take months to complete. The ECB is likely to ask other European lenders to make similar calculations in the coming months.
A spokesperson for Deutsche said: "We regularly estimate for regulators the capital, liquidity and cost consequences of an orderly wind down of the positions of trading books. This is common industry practice."
The news comes after Deutsche Bank signalled a change in direction by naming Christian Sewing, previously head of the retail banking division, as the replacement for John Cryan as chief executive.
Mr Cryan was sacked after three years of losses at the lender, with 2017 marked by a series of sharp drops in the company's share price as it reported falling revenues and plans to restructure.
Garth Ritchie was named as the head of Deutsche's corporate & investment bank, with the task of turning it around.
"The ECB does not comment on individual banks," a spokesperson for the ECB told the Financial Times.
"There are, in general, various exercises such as recovery plans which the supervisor asks banks to provide. In any case, the ECB does not intervene in any business model decision of banks."
In a letter to staff at the time of his appointment earlier this month, Mr Sewing said the bank would consider further restructuring as it seeks to make improvements to its business.
"The challenge ahead is a big one for all of us," he said. "We all know and sense how fast our industry is changing. The time pressure is on and the expectations are high from all sides - our clients, our investors, the regulators, politicians and the media."
Join our new commenting forum
Join thought-provoking conversations, follow other Independent readers and see their replies