EDF fails to come up with details for Hinkley Point nuclear plant
French energy giant says first phase of construction will be launched 'very soon', but fails to commit to timescale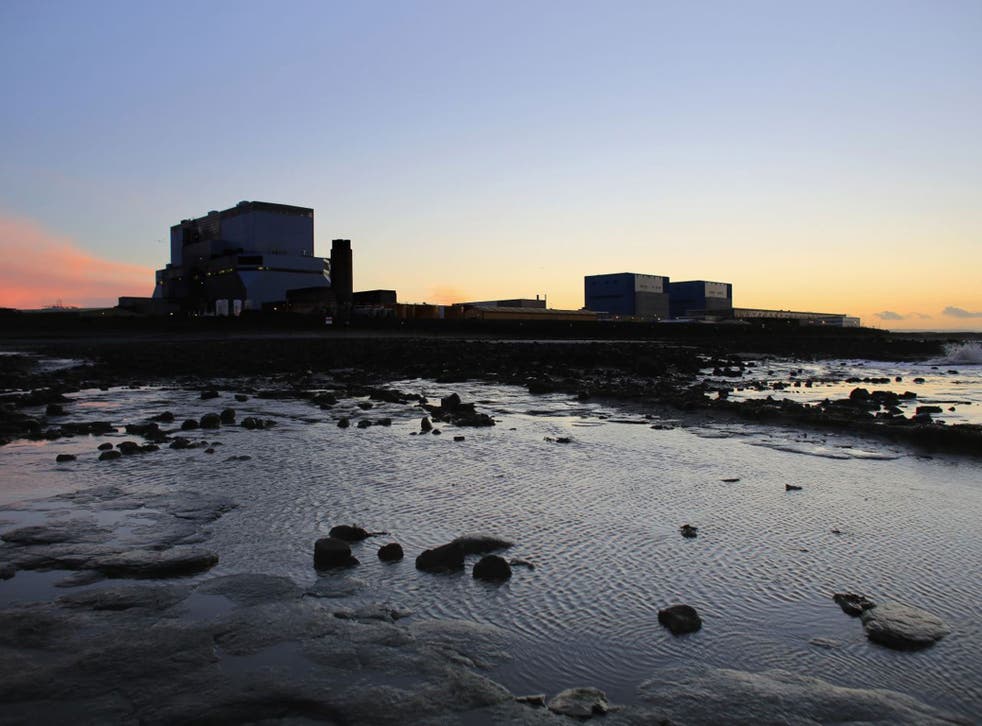 EDF, Europe's biggest energy company, has fuelled concerns about "blackout Britain" after it cut its dividend, in effect tapped the French government for cash and failed to commit itself to the UK's biggest nuclear project.
The UK's energy future was left up in the air after EDF dodged a decision on Hinkley Point C, the planned nuclear plant that is meant to provide 7 per cent of Britain's electricity and employ 25,000 people by 2025.
The French energy giant said the first phase of construction would be launched "very soon", but failed to commit to a timescale or confirm whether it had funding in place – casting doubt on the future of the project. "Hinkley Point C is a strong project which is fully ready for a final investment decision and successful construction. Final steps are well in hand to enable the full construction phase to be launched very soon," it said.
The Energy Secretary Amber Rudd has been trying to smooth the £18bn construction costs of the plant in Somerset by wooing Chinese investors. EDF has already sold a 33.5 per cent stake to China General Nuclear Power Corporation, but the dividend cut could ignite fears the energy giant lacks the firepower to execute the plan.
The group confounded investor expectations by slashing the dividend to €1.10 for 2015, from €1.25 in 2014. The French government, which owns 82 per cent of EDF, will take shares instead of cash to give the energy group an extra €1.8bn (£1.4bn) – a cash injection, in effect, backed by the French taxpayer.
The move was welcomed by investors as a bid by EDF to boost its finances, and its shares rose 12 per cent in Paris to €11.56. Lower prices in the energy market, particularly for electricity, have stretched the company's finances. Earlier this month EDF Energy, the UK arm, cut standard gas prices by 5 per cent.
As a result, EDF has been forced to reduce operating expenses – by €300m last year – and will seek to take out €700m more within the next two years. It has also committed to keeping four of its eight UK nuclear power plants open for longer, with two – Heysham 1 and Hartlepool – shutting in 2024 instead of 2019, and two more – Heysham 2 and Torness – closing in 2030 instead of 2023.
Biggest business scandals in pictures

Show all 20
Despite the changes, analysts said the plans of chief executive Jean-Bernard Lévy lack clarity. "There is no detail on the disposal plan, the cost-reduction plan does not have granularity, and Hinkley Point C has not been mentioned," said RBC Capital Markets analyst Martin Young. "Our initial take is this falls far short of what is needed to reposition the company for the changing utility landscape."
EDF's net income declined by 68 per cent to €1.19bn from €3.7bn the year before after it took impairment charges on assets in the UK, US, Poland and Italy.
Register for free to continue reading
Registration is a free and easy way to support our truly independent journalism
By registering, you will also enjoy limited access to Premium articles, exclusive newsletters, commenting, and virtual events with our leading journalists
Already have an account? sign in
Register for free to continue reading
Registration is a free and easy way to support our truly independent journalism
By registering, you will also enjoy limited access to Premium articles, exclusive newsletters, commenting, and virtual events with our leading journalists
Already have an account? sign in
Join our new commenting forum
Join thought-provoking conversations, follow other Independent readers and see their replies