EDF, Jaguar, UK tech: Business news in brief, Wednesday 15 February
Energy company sees earnings fall 29%; Tata Motors' profits plunge 97%; British entrepreneurs express fresh concerns over Brexit
Wednesday 15 February 2017 09:25
comments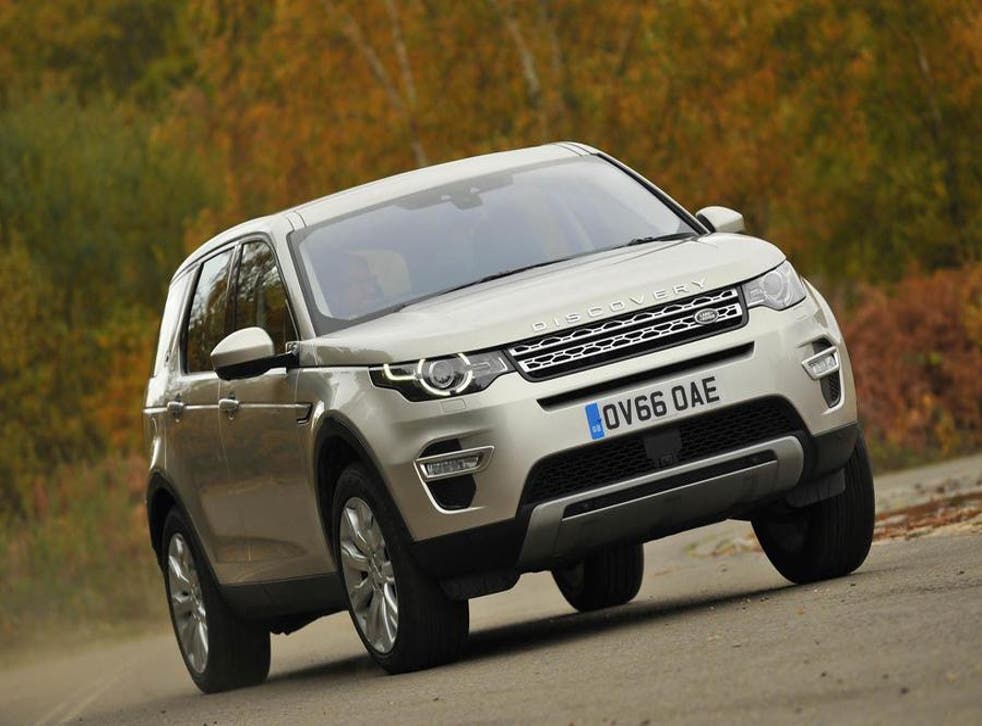 EDF sees earnings fall 29% in 'intensely competitive' energy market
Gas and electricity giant EDF has seen annual UK earnings slump by 29 per cent after suffering intense competition from rival suppliers and lower wholesale energy prices.
The Big Six provider, which is increasing electricity prices by 8.4 per cent next month, said underlying operating profits fell to £470m last year, down from £664m the previous year.
It lost 80,000 customer accounts over the year, but said its overall customer base was "broadly stable in an intensely competitive" market, at 5.2 million.
The French-owned energy group also revealed that the slump in the pound since the Brexit vote cost it £300m when UK earnings were translated into euros.
But EDF, which is building the Hinkley Point C power station in Somerset, said UK nuclear production reached its highest level since 2003 last year in an "exceptional" performance.
EDF, which is 85 per cent owned by the French government, already produces electricity from eight nuclear power stations, though the Hinkley project will be Britain's first new station in two decades.
It said the rise in nuclear energy generation in the UK came amid an ongoing investment programme that saw it pump £529m into its existing stations last year.
But the surge in production failed to offset a slump in nuclear prices, while EDF was also knocked by lower energy prices across the board in wholesale markets.
PA
Jaguar profit drop dents Tata Motors earnings; shares tumble
Tata Motors' quarterly profit plunged 97 per cent after margins at its luxury Jaguar Land Rover unit narrowed and costs surged.
The company posted net income of 937.7m rupees (£11.25m) in the three months ended December, Mumbai-based Tata Motors said in a statement on Tuesday. That compares with the 22.6bn rupee average of analysts' estimates compiled by Bloomberg. Profit at its Jaguar Land Rover luxury unit fell 62 per cent to £167m.
The decline in earnings comes as Tata Motors contends with potential fallout from a proposed US border tax on imported cars and Britain's withdrawal from the European Union. The Jaguar Land Rover unit is vulnerable because it doesn't have factories in the US and sells much of its UK output abroad. The unit's operating profit margin narrowed to 9.3 per cent from 14.4 per cent a year earlier, according to the statement.
"JLR had lower wholesale volumes," C. Ramakrishnan, chief financial officer of Tata Motors, said at a briefing in Mumbai. "JLR margins would definitely be better in the fourth quarter, hopefully on the back of the new launches that we have."
To offset the impact of a border tax now being studied by the Trump administration, Jaguar Land Rover would need to raise prices by more than $17,000 (£13,632) per vehicle, according to West Bloomfield, an analyst at Michigan-based Baum & Associates. This compares with the smallest price increase of about $282 for Ford.
The rupee strengthened about 15 per cent against the British pound last year, eroding the repatriated earnings from the luxury unit, which contributes about 86 per cent of Tata Motors' operating profit.
Bloomberg
UK tech companies see Brexit problems ahead
Initially confident their industry wouldn't be harmed by Britain's break from the European Union, UK tech entrepreneurs are now girding for a bevy of challenges. A poll of 940 startup executives in the UK and other nations found that Brexit, which is set to be triggered in March, is sowing anxiety about fundraising, the hiring of non-British employees, and accessing the European market.
Less than half the executives believed 2017 will be a better year than 2016, according to the survey released Tuesday by the London unit of Silicon Valley Bank, a Santa Clara, California-based investment bank. More than a fifth of fledgling UK tech ventures expect to open offices in continental Europe, and one out of 10 are considering moving their headquarters across the English Channel.
Still, technology giants remain confident in a post-Brexit UK In January, Snap Inc., the Venice, California-based social media powerhouse that's preparing an initial public offering, announced it will base its international headquarters in London. Apple Inc. and SoftBank Group Corp., the Tokyo-based tech fund, have also settled on the British capital for major new operations.
The UK should remain the biggest tech hub in Europe for some time thanks to supportive regulation and London's vibrant startup scene, said Phil Cox, president of Silicon Valley Bank's UK branch.
"I'm not saying it's going to be easier but these companies are very disruptive and they will find a way to employ the right people and sell their products and services across borders," Cox said.
Bloomberg
Anglo American chairman Sir John Parker to step down
Sir John Parker is to step down as chairman of mining giant Anglo American after eight years in the role.
The company said it will begin a process of searching for a replacement, with Sir John remaining in place until the new appointment is effective.
Sir John said: "Having seen Anglo American emerge in a strong position from the mining industry downturn, with its sharp falls in commodity prices between 2014 and 2016, I believe that the time is now right for the board to seek my successor during the course of 2017.
"The company, with its much-restored balance sheet and a world-class board and management team, led by our chief executive Mark Cutifani, is well placed for the future."
Sir John will step down in 2017, Anglo said.
He recently led a review which concluded that large listed companies should include at least one person of colour by 2021, after finding "disproportionately" low levels of diversity across UK boardrooms.
And last year Sir John pledged to take a "fresh look" at Anglo's pay policy and to put it to a vote at the 2017 AGM after more than 41 per cent of the mining giant's shareholders opposed Mr Cutifani's £3.4m pay package for 2015.
PA
Aston Villa owner said to be in talks to buy 'Expendables' maker
The Chinese company that bought the UK's Aston Villa Football Club is nearing the purchase of a Hollywood film producer behind action films such as "The Expendables" and one of the "Rambo" sequels, according to people familiar with the matter.
Recon Group, headed by Chairman Tony Xia, is in talks to acquire the Millennium Films label, according to the people, who asked not to be identified because the talks are private. The purchase is likely to be made through Shenzhen-listed Recon Wenyuan Cable, though there is no certainty that a deal will be struck, they said.
Should a deal go through, Xia would join the growing number of Chinese moguls that are buying their way into Hollywood and western sports teams. Big studios such as Sony Pictures, Paramount Pictures and Universal Pictures have teamed up with Chinese companies for film funding and marketing partnerships.
A spokesman for Millennium Films declined to comment. Wenyuan Cable, which has a market value of about $1.2bn (£962m) and whose shares have been halted from trading since 26 January pending an acquisition in the film industry, didn't respond to calls and an e-mail seeking comment.
Bloomberg
Rise in British bookings helps Thomson owner TUI reduce losses
Losses at Thomson owner Tui narrowed in the first quarter, helped by another healthy rise in British bookings.
The travel giant said its net loss for the period came in at €81.6m (£69m), an improvement compared to last year's €138.7m.
Tui said its Northern region division - which includes Britain, Ireland, the Nordics, Canada and Russia - benefited from a "strong trading performance in source market UK & Ireland, with volumes currently up more than 10 per cent year-on-year".
Growth was driven by long haul and cruise bookings, Tui added, with total revenue rising 2.3 per cent to €3.2bn.
Tui chief executive Fritz Joussen said: "The transformation of our business as an integrated tourism business based on own hotel and cruise brands, initiated in 2014, is really paying off.
PA
South Korean investigators seek arrest of Samsung heir again
South Korean prosecutors are attempting for a second time to arrest Samsung's de facto leader, who faces bribery allegations in connection with a massive political scandal.
Special prosecutors investigating the influence-peddling scandal that led to the impeachment of the president said Tuesday they have asked a court to issue an arrest warrant for Lee Jae-yong, the vice chairman of Samsung Electronics. They also are seeking an arrest warrant for Samsung Electronics president Park Sang-jin, who oversees the company's external relations.
Seoul Central District Court said it will hold a hearing on Thursday to review the arrest request.
This is the second attempt by prosecutors to arrest Lee, the heir to the Samsung Group. Last month, a court said there was not enough evidence to justify Lee's arrest at that point.
AP
Sixty-five per cent of large UK companies have suffered cyberattacks
Britain's treasury chief has warned that cyberattacks are increasing in severity and sophistication as authorities open a new center devoted to thwarting such threats.
Philip Hammond has urged businesses to "sharpen" their approach as the attacks intensify.
Hammond says 65 per cent of large businesses have reported a cyber breach or attack in the past 12 months — but that many businesses don't have plans in the event of a breach.
The new center's technical director, Ian Levy, says the government will act as "a guinea pig for all the measures we want to see done by industry at national scale." The government underpinned the new facility with a £1.9bn cash injection.
The Queen will open the new facility in central London on Tuesday.
AP
Join our new commenting forum
Join thought-provoking conversations, follow other Independent readers and see their replies