Netflix: Effect of video streaming boom on pay-TV subscriptions 'greatly exaggerated'
The Deloitte report suggests online SVOD players will struggle to displace TV broadcasters because viewers want high-end content
Gideon Spanier
Tuesday 06 January 2015 00:48 Comments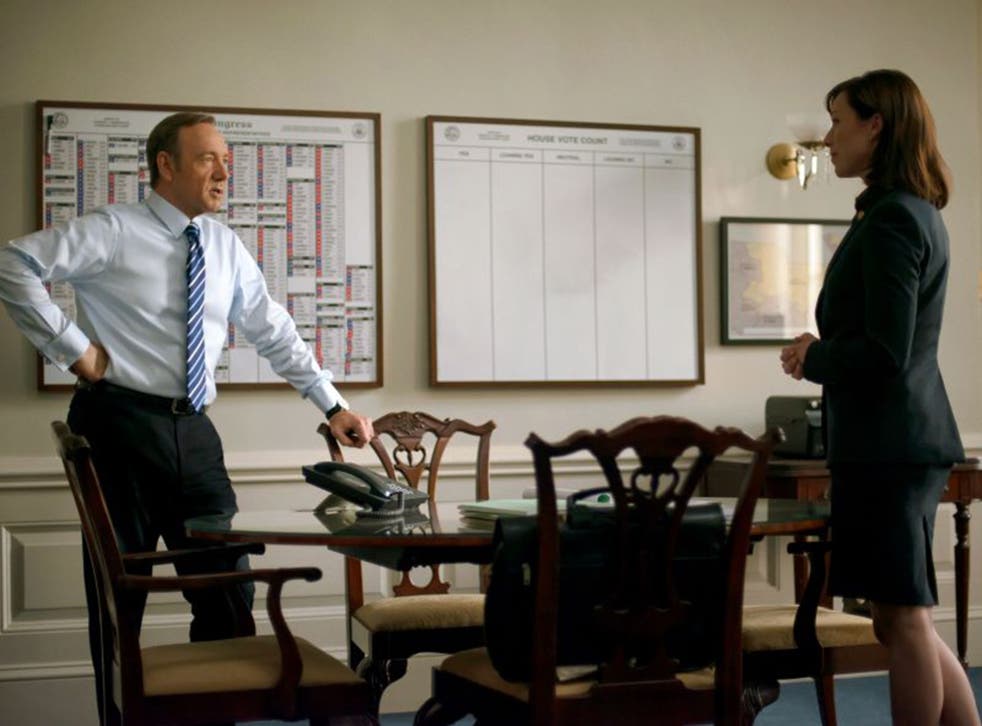 Subscription video streaming services such as Netflix may be booming but their impact on established pay-TV broadcasters such as Sky has been "greatly exaggerated", according to new research.
Consulting firm Deloitte forecasts online subscription video on demand (SVOD) will generate about £5bn globally this year – only around 3 per cent of the £168bn pay-TV market.
Once advertising and other revenues such as licence fees are included, SVOD represents just 1 per cent of the TV market.
"The rise of Netflix doesn't mean the demise of pay-TV," said Paul Lee, the director of technology, media and telecommunications (TMT) at Deloitte. "The impact of Netflix has been greatly exaggerated."
Deloitte's annual TMT Predictions report, out next week, suggests SVOD should be seen less as a direct competitor to pay-TV and rather as complementary and a replacement for DVD box sets.
Three-quarters of British subscribers to an SVOD service also subscribe to a "linear" pay-TV service, Deloitte estimates.
Mr Lee said: "In the United States, they've had Netflix since 2008 as a streaming service. In that time, the number of pay-TV homes has barely shifted even as we've gone from zero to 37 million Netflix customers."
Netflix has made its name by investing in high-end, original shows such as House of Cards and Orange Is The New Black but it owns the rights to only a relatively small number of exclusive shows. Many of the films and TV shows in its library are not exclusive.
The Deloitte report suggests online SVOD players will struggle to displace TV broadcasters because viewers want high-end content and it is expensive and risky to produce. A drama with top production values can easily cost several million pounds per episode or close to £50m for a 12-part series – with no guarantee it will be a ratings hit that will recoup that investment.
Mr Lee said: "There's a lot of interest in SVOD players, particularly Netflix and Amazon, and they occupy a lot of the news agenda as people say that they are taking over. But when we look at the actual numbers, the impact of SVOD is just a few percentage points."
He acknowledged the TV landscape will keep changing, with BBC3 planning to cease broadcasting as a traditional "linear" channel and to become an online-only channel later this year.
"The question is how many of those homes could watch BBC3 on a TV set over a broadband connection? I don't think anyone has the answer to that," said Mr Lee, who admitted it was "difficult" to know what the long-term impact of services such as Netflix will be.
"If people like content, they will find content wherever they want," he said. "People who stream also watch a lot of live TV."
Register for free to continue reading
Registration is a free and easy way to support our truly independent journalism
By registering, you will also enjoy limited access to Premium articles, exclusive newsletters, commenting, and virtual events with our leading journalists
Already have an account? sign in
Join our new commenting forum
Join thought-provoking conversations, follow other Independent readers and see their replies