Energy bill hike to hit more than 4 million households as Ofgem increases price cap
Energy watchdog raises safeguard tariff but extends its reach to include additional 1 million households on poor-value deals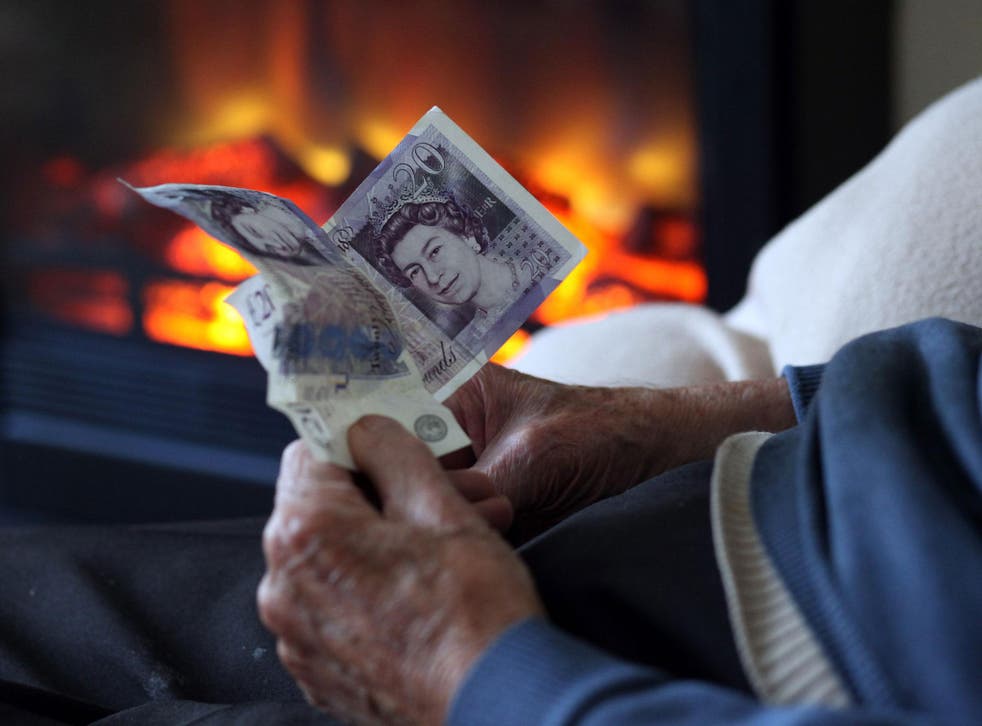 Energy bills will rise by around £57 a year for more than four million UK households after the regulator said it would hike the maximum tariff for vulnerable customers and those on pre-payment meters.
The safeguard tariff, which sets a cap on prices for eligible households, will increase on 1 April, resulting in a rise in bills from £1,031 to £1,089, Ofgem announced on Wednesday.
The energy watchdog said it had extended the reach of the safeguard tariff to include an additional 1 million vulnerable households on poor-value deals, taking the total number protected to 5 million. But those already on the tariff will pay more.
Adam Scorer, chief executive of fuel poverty charity National Energy Action (NEA), welcomed the move to protect vulnerable customers but said the cap should be extended to a greater number of low-income families.
"The UK Government, Ofgem and suppliers know who these additional consumers are," he said.
"There needs to be real urgency to break through any remaining impasses of safely sharing this data.
"This may be challenging but so is the acute stress and worry of unexpected price increases."
Vulnerable customers, such as those on low incomes, used to be charged some of the highest rates in the market, Ofgem said. Their bills will now be around £35 a year lower than the average standard variable tariff – the deal which millions of customers are put on by default when their initial energy-supply contract expires. Consumer groups have described SVTs as a rip-off.
The watchdog said the hike was down to higher wholesale energy costs and policy costs.
Dermot Nolan, chief executive of Ofgem, said the extension of the tariff will mean "a fairer, smarter and more competitive market for all consumers".
"Even when energy costs rise, people on the worst deals are better off under the safeguard tariff as they can be sure that they are not overpaying for their energy and any rise is justified," he said.
"Ofgem is working with the Government to protect all customers on poor value default deals, such as standard variable tariffs, from being charged too much for their energy as soon as possible. Our aim is to protect those who do not switch, while making it easier for those who do to get a better deal."
Research by NEA published in November estimated that one million people will go without essentials in order to heat their homes this winter.
The safeguard tariff was introduced in April 2017. It is designed to protect consumers who may be unable to switch energy deals, or find it difficult to do so, from overpaying.
Suppliers cannot charge more than the level of the tariff but they can charge less.
The extra 1 million people being brought within the cap are those who have received the Government's warm homes discount, a subsidy for low-income households and some pensioners.
Martin Lewis of MoneySavingExpert said: "The rise in the price cap leaves the whole thing feeling somewhat flaccid.
"For someone on typical bills of £1,132 a year, paying by direct debit, it is a reduction of just £43 – and even for those on the worst big 6 tariff it's just £77.
"Contrast that to the £300+ annual savings available to those who switch, and it raises a worry that a continued erosion of the reduction will leave this as a dangerous halfway house giving vulnerable customers false comfort that they are not being ripped off, while disinclining them from engaging in the switching market where they'd save large."​
Join our new commenting forum
Join thought-provoking conversations, follow other Independent readers and see their replies