Elon Musk posted one tweet and Tesla shares went haywire
Tesla stock leapt 4 per cent after Musk promised a new mystery product
Hazel Sheffield
Thursday 02 April 2015 14:07 Comments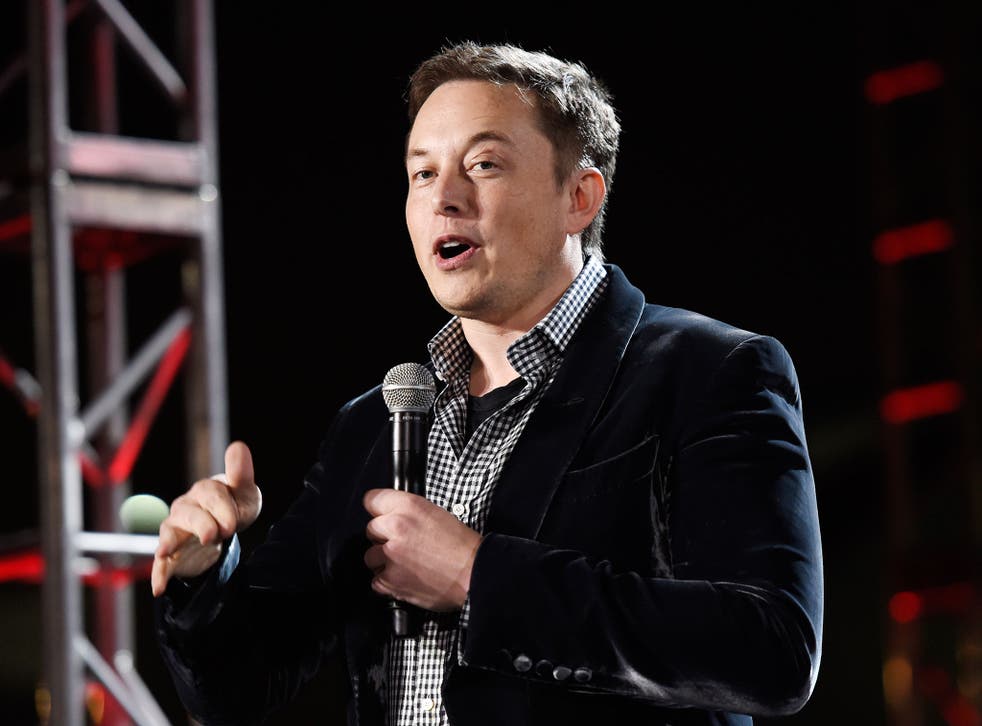 It only took one tweet from Tesla founder Elon Musk to boost the share price of the car company some 4 per cent on Monday, from $181.50 to $192.25. The jump underlined the social media influence of the controversial CEO over his investors and 1.8 million Twitter followers.
Musk's tweet added some $900 million to Tesla's market capitalisation, a measure of the size but not necessarily the worth of a company.
The message has since been retweeted over 7000 times, prompting speculation about the new mystery product. Many believe it is a home battery that can power houses and help large-scale utilities store energy more efficiently. Musk said in February that his plans for a home battery were complete and would be unveiled in a couple of months.
An April Fools ' Day prank prompted another share wobble on Wednesday. A press release announcing the release of yet another new product – the Tesla Model W captioned 'It's a watch. That's what the W stands for' – was revealed as fake, but not before the stock got a 0.75 per cent boost. Nearly 400,000 shares were traded before the stock retraced again.
Register for free to continue reading
Registration is a free and easy way to support our truly independent journalism
By registering, you will also enjoy limited access to Premium articles, exclusive newsletters, commenting, and virtual events with our leading journalists
Already have an account? sign in
Join our new commenting forum
Join thought-provoking conversations, follow other Independent readers and see their replies