Energy bill price cap to come into force on New Year's Day
New limit on energy bills will be updated twice a year to reflect supply costs, watchdog said
Caitlin Morrison
Tuesday 06 November 2018 09:28 Comments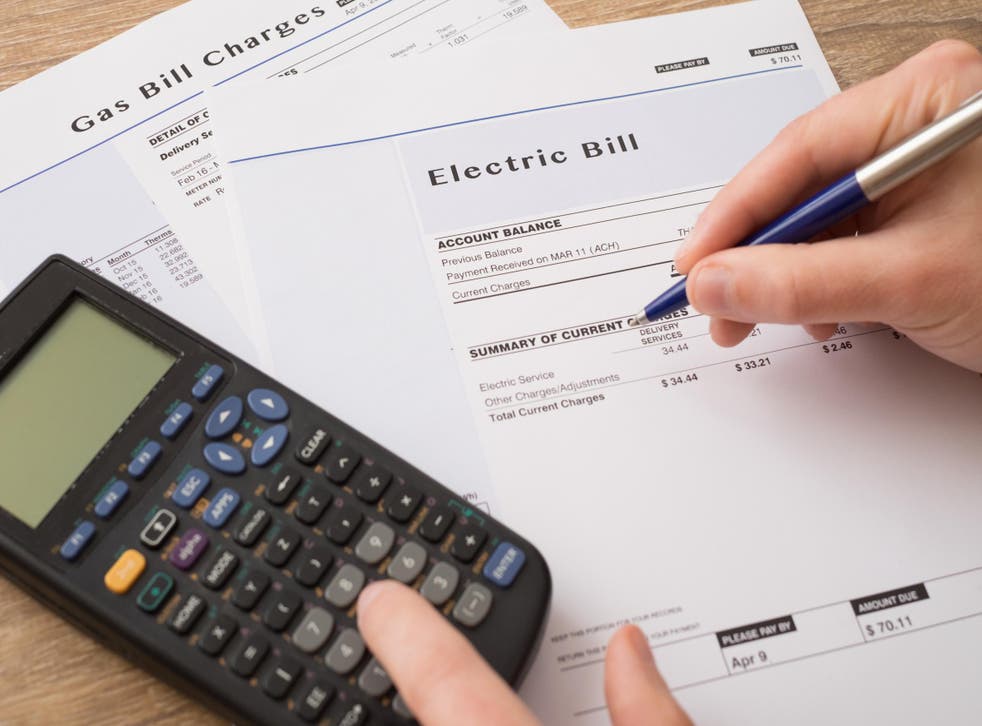 Ofgem has confirmed that its price cap on gas and electricity bills will come into force on 1 January next year, and said the new limit will save consumers a total of £1bn.
The energy watchdog has set the level of its price cap at £1,137 for a typical dual fuel customer who pays by direct debit, just above its proposed cap of £1,136 which was announced in September.
According to the regulator, the cap will save customers who use a typical amount of gas and electricity around £76 per year on average, with a typical customer on the most expensive tariffs saving £120.
The price cap level will be updated in April and October every year to reflect the latest estimated costs of supplying electricity and gas, including wholesale energy costs, Ofgem said.
Dermot Nolan, chief executive of Ofgem, said: "The price cap will ensure that whether energy costs rise or fall suppliers are not feathering their nest and changes in energy prices will reflect the underlying costs to heat and light our homes.
"Consumers who want to cut their bills further should shop around for a better energy deal and while the cap is in place, we will continue our work to make this as easy as possible."
Energy and clean growth minister Claire Perry said: "In the past few months loyal energy customers have continued to be hit by unjustified price rises on their already ripoff tariffs.
Support free-thinking journalism and attend Independent events
"This government has delivered on time its promise to protect 11 million households from poor value deals this winter. Today's final cap level brings greater fairness to energy prices and puts consumers at the heart of the energy market."
However, consumer groups warned that the price cap will only reduce bills for some households – 30 per cent of customers on dual fuel tariffs will see no difference, according to Which?
"While the price cap will ease the financial burden for some households, people shouldn't be lulled into a false sense of security that it will mean they are getting the best deal. Switching is still the best way to save money on your energy bills," said Alex Neill, Which? managing director of home products and services.
"The price cap can only be a temporary fix, what is really needed is more competition between suppliers to help drive the innovation that is so desperately required."
Richard Neudegg, head of regulation at uSwitch.com, said: "As Ofgem themselves suggest, initial savings could be wiped out as early as April when rising wholesale costs may force the cap to increase, so standard tariff energy customers can only rely on three months of savings – averaging around £19 – before the cap potentially goes up. It's possible the same could happen in October, too.
"With the cheapest deal on the market a staggering £216 cheaper than the capped tariff, customers may well be questioning why they are leaving their bills in the hands of the regulator."
Register for free to continue reading
Registration is a free and easy way to support our truly independent journalism
By registering, you will also enjoy limited access to Premium articles, exclusive newsletters, commenting, and virtual events with our leading journalists
Already have an account? sign in
Join our new commenting forum
Join thought-provoking conversations, follow other Independent readers and see their replies