Energy price cap needed before next winter to protect UK customers from 'rip-off' tariffs, say MPs
Competition in the sector is not working for 12 million customers stuck on poor-value tariffs, say MPs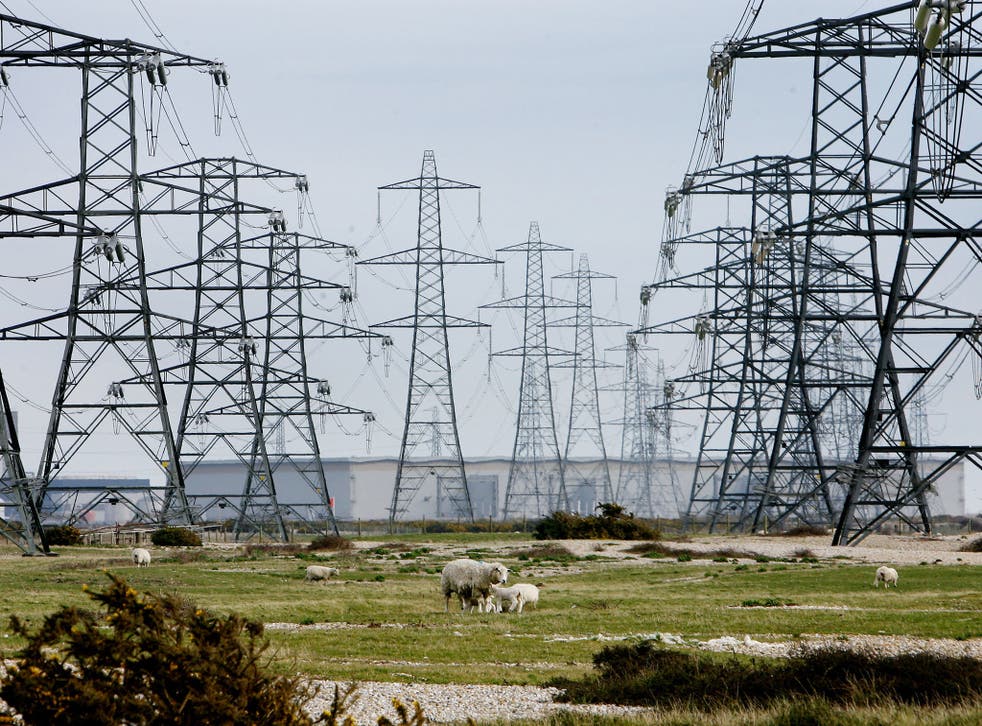 Britain's "broken" energy market must be fixed by introducing an energy price cap before next winter to stop loyal customers being ripped off by suppliers, MPs said on Tuesday.
Competition in the sector is not working for 12 million customers stuck on poor-value tariffs, said MPs on the Business, Energy and Industrial Strategy (BEIS) committee.
Responding to the Government's draft energy bill, the committee said that the big six gas and electricity companies have brought the introduction of the price cap on themselves.
They hiked prices last year and have overcharged their customers on standard variable tariffs (SVTs) for years, the committee said in a new report.
SVTs are default deals that customers are moved onto after their initial tariff expires.
The committee's report decries the UK's "two-tier" energy market in which some consumers – often those who are vulnerable – pay up to £300 more than others each year.
"Energy is an essential good and yet millions of customers are ripped off for staying loyal to their energy provider, said BEIS committee chair Rachel Reeves.
"An energy price cap is now necessary and the Government must act urgently to ensure it is in place to protect customers next winter.
"The big six energy companies might whine and wail about the introduction of a price cap but they've been overcharging their customers on default and SVTs for years and their recent feeble efforts to move consumers off these tariffs have only served to highlight the need for this intervention."
The committee found that energy suppliers too often target new customers with cheap deals to encourage them to switch, while making big profits from "sticky" customers on expensive variable tariffs who switch rarely or never.
It said the energy market was "dysfunctional" and described the regulator, Ofgem, as "too slow and reluctant to use its powers" to protect customers.
The damning assessment comes days after Ofgem hiked the so-called safeguard tariff for 4 million customers on expensive pre-payment meters.
The report says that an absolute price cap, which would see the regulator set a ceiling price, is a better way of ensuring a fair system than a relative cap, which would force firms to reduce the gap between advertised tariffs and those for loyal customers.
The committee also concluded that suppliers do not need the right to appeal to competition regulators regarding the Government's proposed bill. Granting that right could unnecessarily delay implementation of the cap, the MPs found.
Business news: In pictures

Show all 13
Conservative MP John Penrose, who campaigned on the issue, said he was disappointed that the committee had come down in favour of an absolute cap, which he said would mean Ofgem meeting every six months to "pick a number".
"This would be a highly distorting approach, would reduce customer choice and competition, create a feeding frenzy for lobbyists, and would be out of date the moment wholesale gas prices change, which happens every day," he said.
A relative cap would avoid "costly" mistakes by regulators, encourage innovation and allow more room for price competition, he said.
"That's why it has the support of so many challenger energy firms – the very competition this bill is designed to unleash," he said.
Greg Jackson, chief executive of Octopus Energy, said his company was "delighted" by the news.
"I hope we now see more detail coming forward from the government that strengthens the legislation so that it can address the 'tease and squeeze' tactics that penalise loyal customers," he said.
"This anti-competitive practice can be ended by limiting the amount a supplier can overcharge an existing customer in order to pick up a new one."
Register for free to continue reading
Registration is a free and easy way to support our truly independent journalism
By registering, you will also enjoy limited access to Premium articles, exclusive newsletters, commenting, and virtual events with our leading journalists
Already have an account? sign in
Register for free to continue reading
Registration is a free and easy way to support our truly independent journalism
By registering, you will also enjoy limited access to Premium articles, exclusive newsletters, commenting, and virtual events with our leading journalists
Already have an account? sign in
Join our new commenting forum
Join thought-provoking conversations, follow other Independent readers and see their replies