Energy price cap triggers mixed reactions from consumer groups
 Savings are only about a third of the amount that people can achieve by switching, says money saving expert, Martin Lewis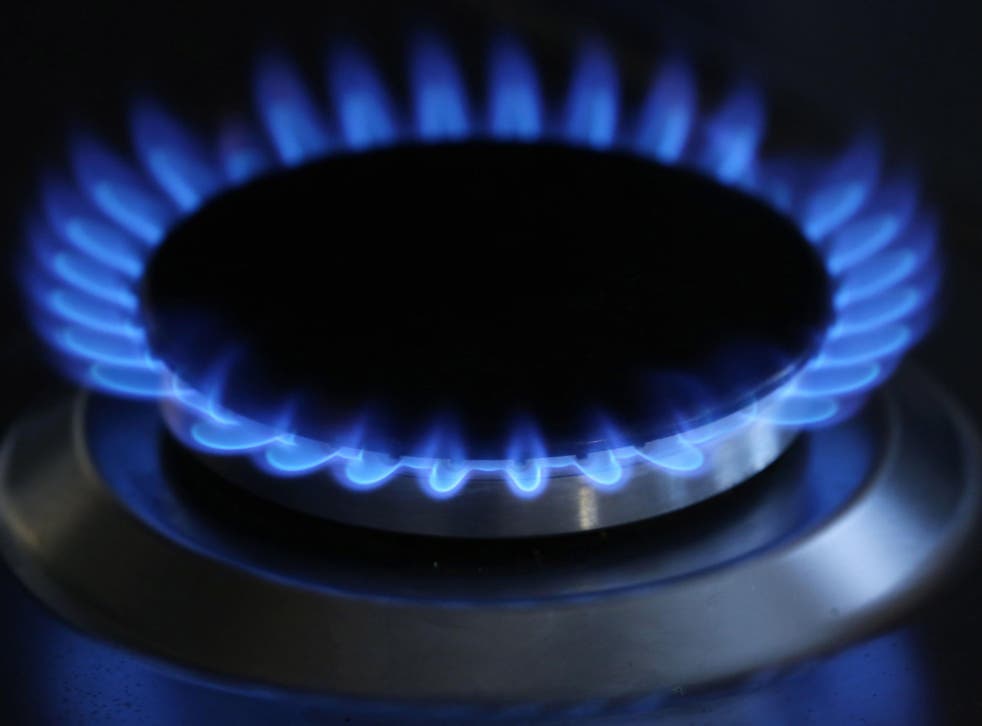 A Government bill proposing an energy price cap for 11 million households has triggered mixed reactions, with some politicians and consumer groups welcoming it but others dismissing the move as insufficient.
The Government has claimed that the Domestic Gas and Electricity Bill, which was introduced on Monday and will allow regulator Ofgem to limit tariffs until 2020, could save people up to £100 a year. However, Martin Lewis, founder of MoneySavingExpert.com, labelled it a "halfway house".
He called on politicians to make their minds up between regulating prices or encouraging competition and switching.
"For switching to work you need big price differentials – so some will have to pay more than others. A price cap narrows the differential," he said.
"With a cap in place, some who do switch may end up dis-incentivised to do so in future, due to a sense that it must mean they're on a decent deal."
The reductions that the cap will bring some customers are only about a third of the amount that people can save by switching, Mr Lewis pointed out.
A 2016 report by the Competition and Markets Authority found consumers were paying around £1.4bn a year in excessive prices on the six largest energy company's standard variable tariffs (SVTs).
Announcing the bill, which the Government hopes will come into force before next winter, Prime Minister Theresa May said that it would "force energy companies to change their ways".
But Mr Lewis said that the move fails to address the full extent of the problem.
"If we are to stick with competition, what we need to do is decide who is and who isn't an acceptable victim of competition. If I – as someone who is web-savvy, affluent and financially informed – chooses not to switch, that's my problem. If a struggling 90-year-old granny who's not on the web is too scared to switch, it needs fixing," he said. "A price cap however is an indiscriminate solution, which isn't ideal."
The GMB union echoed that criticism saying that, in implementing the cap, it was necessary to distinguish between legitimate prices and excessive profiteering by energy companies.
"If the balance wrong is, it will lead to massive job cuts and seriously damage investment into the UK's vital energy infrastructure," said Justin Bowden, GMB national secretary.
"GMB has been saying for a long time that the idea of a competitive market in a natural monopoly is a massive contradiction in terms which we all end up paying for through our energy bills.
"If [the] Government really wanted to make a change, then it would abolish Ofgem and make energy regulation subject to scrutiny and accountable to Parliament, with the powers to cap prices… part of this new legislation."
And Lawrence Slade, chief executive of industry lobby group, Energy UK, said it was vital that the cap did not halt the growth of competition in the market.
"It's also important that the cap accurately reflects suppliers' costs, most of which are out of their direct control," he said.
Business news: In pictures

Show all 13
The idea of energy price freezes was floated by then-Labour leader Ed Miliband in 2013 amid concerns over price hikes, and was criticised by Conservatives at the time.
Plans for a universal price cap were announced in the Conservative manifesto last year, but after the election. Ms May passed responsibility to Ofgem, which faced criticism for only coming up with proposals to protect the most vulnerable.
At the Tory conference in October, the Prime Minister announced legislation to rein in "rip-off" bills in her speech. Business and Energy Secretary Greg Clark said the savings from the new law would chip at the £1.4bn over-payments. After 2020, Ofgem will recommend to the Government whether the caps should be extended on an annual basis to 2023.
Responding to Monday's move, Conservative MP John Penrose, who had campaigned for price regulation, said the cap as currently drafted "might magnify rather than solve problems."
"If the cap is set by a committee of regulators every six months, and wholesale prices fall, the rip-off will get worse and we will have brought in a bizarre law that embeds and legitimises rip-off prices.
He added: "When loyal customers get the best deals, rather than the worst rip-offs, this battle will finally be won."
Gillian Guy, chief executive of Citizens Advice, said the Bill was "a significant step towards an energy market that works for everyone".
She added: "Millions of loyal energy customers have been ripped off by their suppliers for too long.
"It's essential that protections from overcharging remain in place for vulnerable energy customers after the cap is lifted."
Rachel Reeves, chair of the business committee, welcomed the bill. "Energy consumers have been overcharged for too long and the Government now needs to quickly ensure this legislation is passed in time to protect customers next winter," she said.
Join our new commenting forum
Join thought-provoking conversations, follow other Independent readers and see their replies