Ofgem blasts big energy firms for complaints handling as survey reveals only 32% of customers are satisfied
'Simply not good enough' says Citizens Advice, while separate survey reveals a fifth of households fear not being able to afford gas and electricity bills this winter 
Ben Chapman
Thursday 27 September 2018 10:55 Comments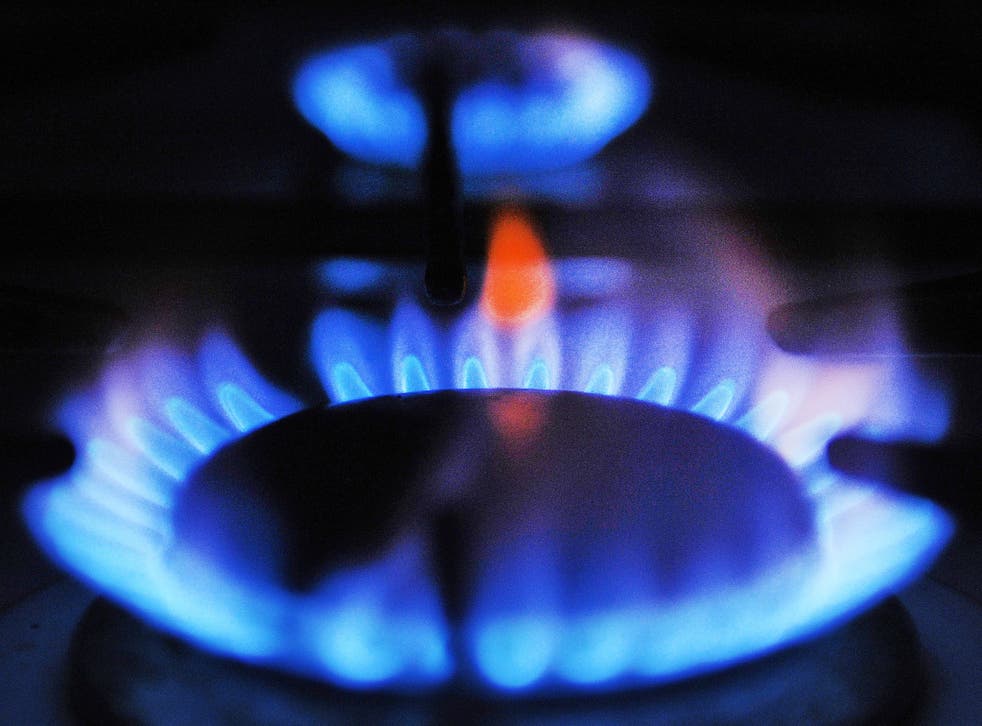 Energy regulator Ofgem has demanded all 11 of the UK's biggest energy companies improve how they deal with customer complaints.
Less than a third of people Ofgem surveyed are happy with the outcome of complaints, with 57 per cent dissatisfied. Citizens Advice described the situation as "simply not good enough".
Separate research revealed on Thursday a fifth of households are "seriously concerned" about being able to pay energy bills this winter, after recent price hikes that have seen the average "Big Six" variable tariff spike to £1,224 a year.
Customers told Ofgem suppliers do not keep them up to date with the complaints process or give enough indication of how long it will take.
The regulator has opened three new "compliance cases" – on First Utility, Ovo Energy and Utilita – and expanded its recent engagement with ScottishPower.
Seven other suppliers have been ordered to come up with plans laying out how they will improve their handling of complaints.
Ofgem said it will monitor energy suppliers and work with them to improve outcomes for customers until issues are resolved.
If the watchdog finds serious or repeated breaches, or that a supplier is unwilling or unable to cooperate, it could open an enforcement case and ultimately issue a fine.
The move comes after Ofgem's customer survey revealed an "unacceptably low" level of satisfaction, of just 32 per cent – although that was an improvement on the 27 per cent who said they were happy when the survey was last carried, out two years ago.
"Some suppliers need to be doing considerably more to get the basics right and provide a service their customers deserve," said Dermot Nolan, chief executive of Ofgem.
"We will be monitoring the level of all suppliers' customer service performance particularly closely after announcing proposals to introduce a price cap to protect those on poor value default deals from being overcharged.
"We are ready to – and will – act against those who fail their customers."
Citizens Advice chief executive Gillian Guy said customers need to have confidence that when something goes wrong, their supplier will deal with it.
The current situation is "simply not good enough", she said.
"Energy companies need to improve their processes for handling complaints and do so quickly. Resolving issues in a timely manner and keeping customers informed about their complaints are just the basics. Suppliers need to also make sure that anyone who complains has access to independent advice."
Another survey published on Thursday, showed half of households will change their energy usage during the colder winter months to deal with recent price rises.
The survey, by consumer website MoneySuperMarket, found 21 per cent of respondents are worried they will not be able to pay their bills.
The big energy companies have faced criticism from MPs – and an exodus of customers – after big price rises this year. All of the Big Six have raised their standard tariffs at least once this year, moves they say reflect rising wholesale energy prices.
The average annual Big Six standard variable tariff now costs £1,224, more than £70 more expensive than at this time last year.
From the start of next month, the bills of five million of the UK's most vulnerable households are set to rise by £47 per year, after Ofgem raised its safeguard tariff.
Stephen Murray, energy expert at MoneySuperMarket, said: "Most of the price rises from the Big Six and emerging suppliers were announced after the winter months, once the heating was already switched off, so it's only really now that households will start to suffer the impact, as temperatures start to drop and the thermostat gets turned up."
Register for free to continue reading
Registration is a free and easy way to support our truly independent journalism
By registering, you will also enjoy limited access to Premium articles, exclusive newsletters, commenting, and virtual events with our leading journalists
Already have an account? sign in
Join our new commenting forum
Join thought-provoking conversations, follow other Independent readers and see their replies