EU referendum: Bank of England ready to pump billions into financial system to counter turmoil of Brexit
Similar steps were taken during 2008 financial crisis and privately considered during Scottish independence referendum
Nigel Morris
Deputy Political Editor
Monday 07 March 2016 23:02 Comments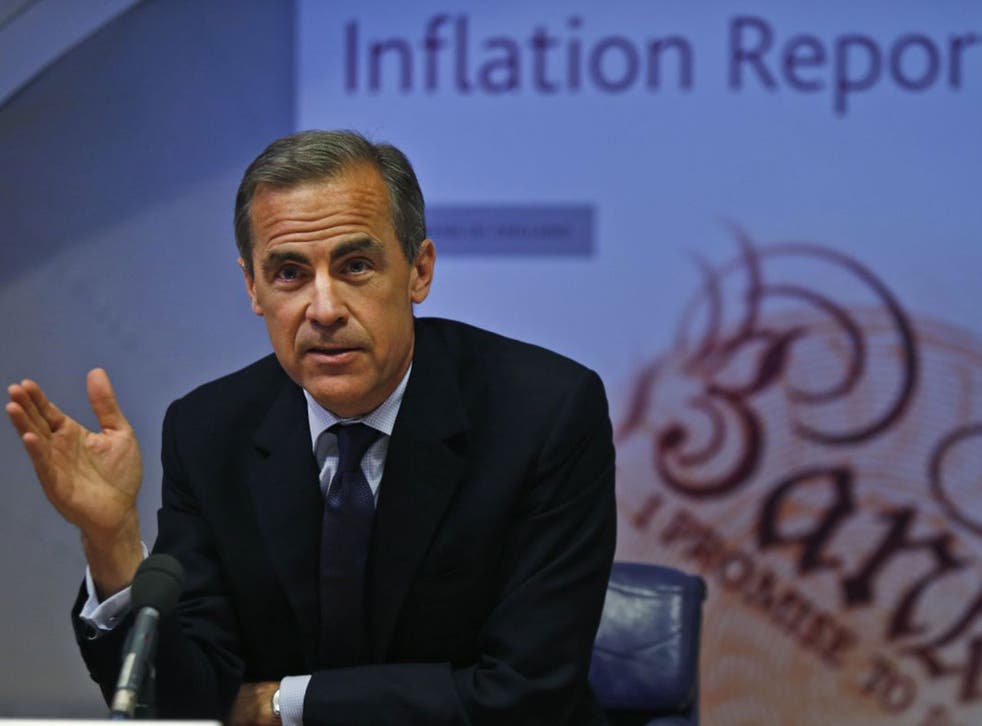 The Bank of England is on standby to pump billions of pounds into the financial system in case of market turmoil following a vote to leave the European Union in June.
The plans emerged ahead of an appearance in the Commons on Tuesday by Mark Carney, the Bank's Governor, where he will be questioned by MPs on the potential impact of Brexit on the money markets. The Bank could offer cash to the major banks around the time of the referendum to ensure money continues to flow through the system.
Similar emergency steps were taken during the financial crisis in 2008 and privately considered – but not taken – during the Scottish independence referendum in 2014.
Will Straw, the executive director of Stronger In, said the Bank's preparations underlined the risks to Britain of a vote to quit the EU.
He said: "We've already seen the sensitivity of the pound to the prospect of leaving the EU and now we learn about the very real prospect of lending drying up. When the Bank of England issues this kind of warning, everyone should sit up and listen.
"It is not good enough for Leave campaigners to simply dismiss this kind of warning when they are still to come clean with the public about what Britain's future would look like outside Europe. Britain is stronger, safer and better-off in the EU and leaving is a leap in the dark."
Major high street banks have already expressed fears that a vote to leave could cause the markets to seize up as major companies scale back investment plans.
Barclays said last week: "In the UK, the referendum on EU membership gives rise to some political uncertainty and raises the possibility of a disruptive and uncertain exit from the EU, with attendant consequences for investment and confidence."
Royal Bank of Scotland, in which the taxpayer has a majority stake, said in its annual report: "The referendum on the UK's membership of the EU increases economic and operational uncertainty. The result may also give rise to further political uncertainty regarding Scottish independence."
Matthew Elliott, chief executive of Vote Leave said: "It's almost as if pro-EU scaremongers think it would be better not to give the public a vote at all, keeping power in the hands of unelected EU officials and unaccountable EU judges.
"They predicted the world would end if we didn't join the euro and now they are at it again with the referendum. The biggest risk to the British economy on 23 June is sticking with an unreformed EU which will enable Brussels to seize more money and more control."
Register for free to continue reading
Registration is a free and easy way to support our truly independent journalism
By registering, you will also enjoy limited access to Premium articles, exclusive newsletters, commenting, and virtual events with our leading journalists
Already have an account? sign in
Join our new commenting forum
Join thought-provoking conversations, follow other Independent readers and see their replies