EU referendum: how a vote for Brexit could make clothes more expensive
There could be another unintended consequence if the British vote to leave the EU: clothes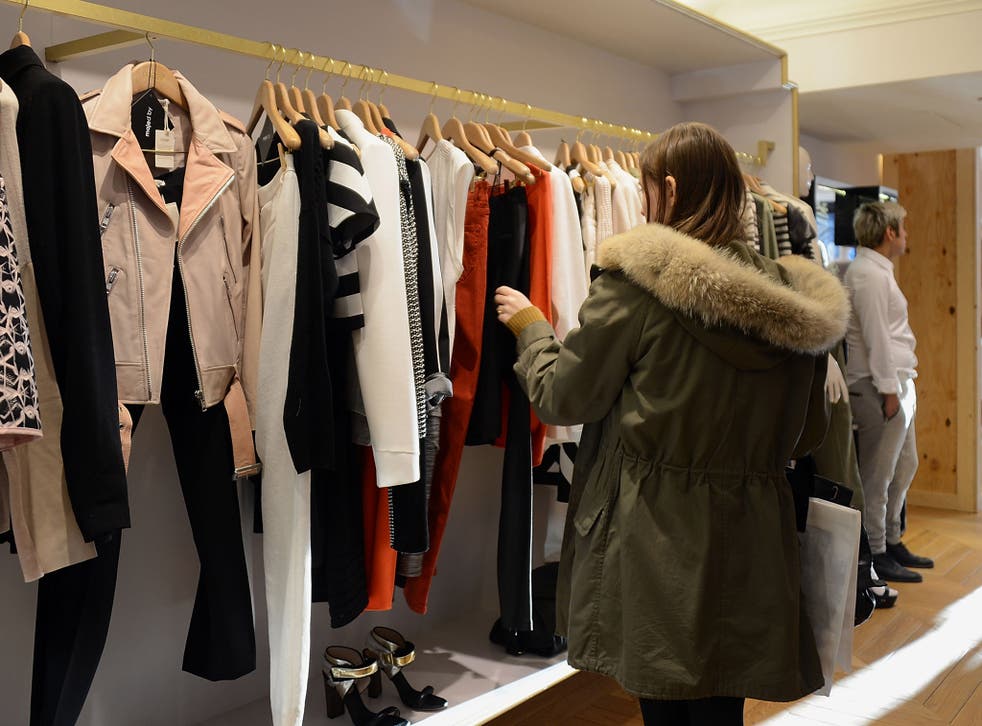 With Britain on the verge of a referendum to decide whether to stay in or withdraw from the European Union, experts have speculated on what impact a Brexit could have on our economy.
Some have said fuel and flights will get more expensive, hurting Britons' holidays. But there could be another unintended consequence if the British vote to leave the EU: clothes.
Sterling hit its lowest against the dollar since 2009 last week and HSBC has warned a Brexit could wipe a further 20 per cent off sterling's value.
Analysts said that what happens to sterling could have considerable implications for import and consumer prices.
"The cost of a weaker pound impacts all retailers, so it will be passed on to consumers," Brun Monteyne, senior analyst at Sanford Beinstein, told the Financial Times.
A weaker pound means retailers have to spend more to buy the same amount of clothes, making those clothes more expensive for buyers in the shops.
British clothing and home furnishing retailers source about three-quarters of their goods from suppliers in China and south Asia, according to UBS analysts.
Most retailers will have hedged their currency exposure for the next six to nine months, but senior retailers such as Lord Rose, M&S former executive chairman, warned prices will be affected.
"We know if we came out overnight there would be new tariffs. In the interim does that mean jobs and prices are affected? We believe it will," he told Retail Week.
This would be a significant change for UK buyers. Low inflation has been a boon to consumers who experienced greater grains as there's been little to no price hike for six years.
Retailers still have the option to negotiate better suppliers and have lower input costs, Andrea Felsted argued on Bloomberg. But it might not be enough.
"So renegotiation, relocation and repatriation just won't be enough: the hit from the pound's slump against the dollar has been so extreme, and Asia accounts for such a big part of British retailers' sourcing," Felsted wrote.
What's the European Parliament ever done for us?

Show all 5
A referendum to stay or withdraw from the European Union will be held on June 23.
"A vote to leave the EU would be the start, not the end, of a process. It would begin a period of uncertainty, of unknown length, and an unpredictable outcome, " a government report has warned on Monday.
Some companies prefer to be seen as "neutral" and said it is a matter for British people.
"The referendum on EU membership is a decision for the people of Britain. Whatever that decision is, our focus will continue to be on serving customers," Tesco said in a statement.
Join our new commenting forum
Join thought-provoking conversations, follow other Independent readers and see their replies