EU referendum: How super-rich financiers aim to profit from result on June 23
Wagers could drive the currency markets sharply in one direction or another on 23 June – possibly sending a signal to the general public about the likely outcome of the vote before polling officially closes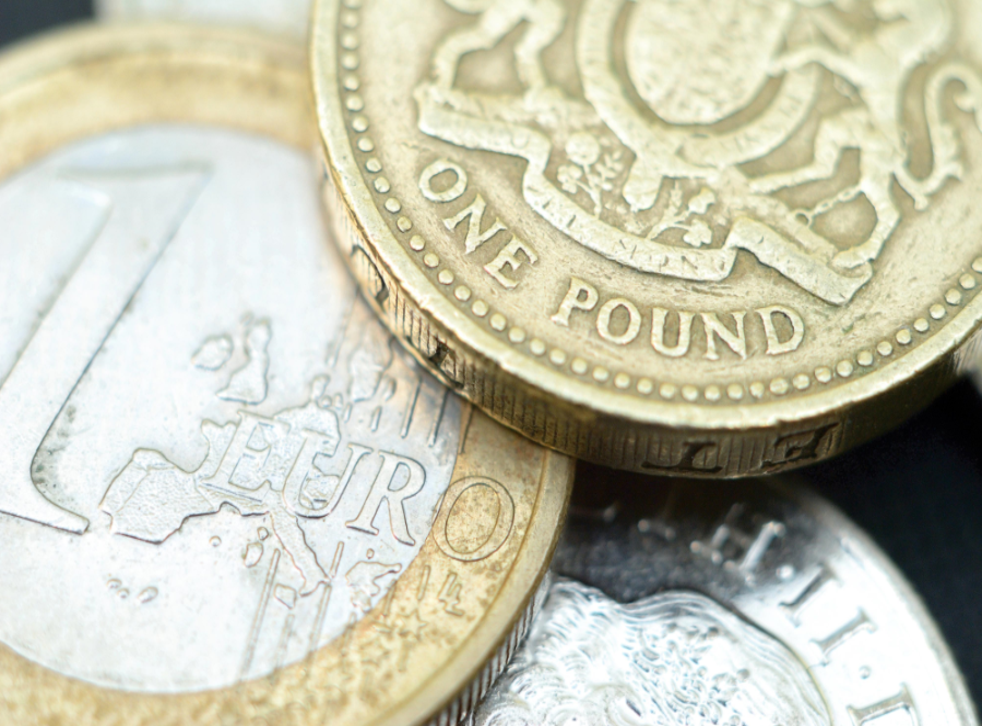 Big bets by high-rolling hedge funds on the day of the European Referendum vote, based on privately-commissioned polls, could prompt major moves in financial markets – giving the UK public a indication of how things are likely to turn out well before the result is officially announced.
Reports this week suggest a number of hedge funds have commissioned exclusive private exit polls (where people are asked how they voted outside polling stations) for 23 June, the very day when people will vote on Britain's European future. These financial firms hope to use this information to place big and informed bets on the outcome of the vote.
Experts say this raises the possibility their bets could drive the currency markets sharply in one direction or another on the day – possibly sending a signal to the general public about the likely outcome of the vote before polling officially closes.
EU Referendum: Latest Poll
"It would be very easy to move the pound because you don't have anywhere near as much liquidity in the markets as a few years back because investment banks have scaled down their operations" says Michael Hewson of CMC Markets, a large UK spread betting firm.
"Sometimes markets will move very quickly for no apparent reason and people jump back. It's why we see an increase in volatility".
The currency markets will be the most watched indicator, analysts said, with a strengthening pound generally associated with a swing to Remain and a weakening in sterling versus the dollar and other currencies seen as a boost for Leave.
Some banks have forecast sterling could fall by as much as 20 per cent if Britain votes to leave the 28 member bloc. But UK company share prices and British government bond yields could also be affected by major bets made in the market.
Shifts in the odds offered by bookmakers could also be affected by big positions taken by well-informed financial players such as hedge funds. A spokesman for IG, the UK's largest spread betting firm, said the firm was expecting a large volume of customer activity on 23 June, and that it was boosting staffing to cope with the anticipated surge in business.
What's the European Parliament ever done for us?

Show all 5
The law permits exit polls to be conducted on the day of the referendum – but only provided the results are not published until actual polls close at 10pm so as to avoid influencing voters and affecting turnout. But big bets by a small number of funds could prompt sharp moves in markets, potentially sending a signal to voters and breaching the spirit of the law.
The democratic implications of these signals are even more problematic because experts have warn the results of any private polls on the day of the vote may well be unreliable. Unlike in general elections, the BBC will not be producing an exit poll on 23 June because its panel of polling gurus have apparently warned that its accuracy could not be guaranteed. In general elections exit polls can be calibrated against relatively recent previous national votes. That is much harder to do in one-off or highly infrequent referendums.
That warning is echoed by the experts of the betting world. "Doing an exit poll in a referendum is very difficult. There's not been a lot of referendums in this country and it's very difficult to get the methodology right" said a spokesman for IG.
"Polling companies find it very difficult [to predict the result]. Why do these guys [hedge funds] think they can do it any better?" said Mr Hewson of CMC.
The cost of a basic exit poll has been put at around £500,000. Hedge funds, which manage pools of capital running into the tens of billions of pounds, often spend far larger sums than this on specialist research. And this cost could be dwarfed by the profits they stand to make if they get the call right.
Sterling has been on an upward trend against the US dollar since February as the Remain campaign has been seen as having the best of the economic debate and the opinion polls have suggested a modest, but persistent, lead for Remain. In recent weeks the pound has been the best performing developed world currency.
The latest bookies odds are suggesting a roughly 80 per cent probability of a Remain victory.
UPDATE
One of the UK's most respected pollsters, Professor John Curtice of Strathclyde University, has suggested that hedge funds may be wasting their money by commissioning special exit polls for the day of the referendum vote.
"If there's an expectation on the day that Remain will win and the [private] poll shows that Leave will win that's when you're quids in. But not if it is simply in line. And if it's very close, what do you do with that [information]? Let's say it's 49 per cent [Leave] to 51 per cent [Remain] do you bet big on that?" he asked.
Professor Curtice, whose exit poll on the day of the 2015 general election was famously correct when previous phone and internet polls had not been, also said that taking an exit poll in a referendum was "not impossible" but was a "very difficult exercise".
He said pollsters doing this work on behalf of hedge funds would probably have to mine data about previous UKIP voter shares in different areas as well as proportions of graduates in the local population, among other things, to make fine judgements about how representative different polling stations are likely to be.
Professor Curtice also sounded a sceptical note over the idea that bets based on such polls, alone, would move the markets and send a signal to the public. "Let's say there were no exit polls - do you really think there would be no speculation on that day?" he asked.
Register for free to continue reading
Registration is a free and easy way to support our truly independent journalism
By registering, you will also enjoy limited access to Premium articles, exclusive newsletters, commenting, and virtual events with our leading journalists
Already have an account? sign in
Join our new commenting forum
Join thought-provoking conversations, follow other Independent readers and see their replies