Euro zone recovery stalls in second quarter
German economy contracts, France reports second straight quarter of zero growth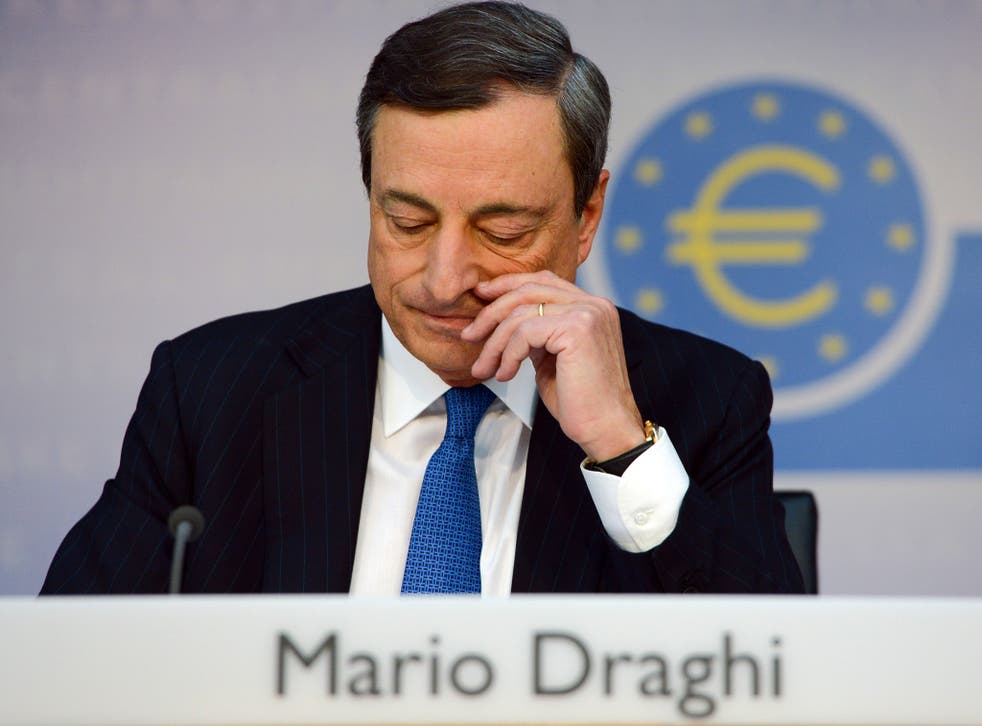 The economic recovery in the euro zone stalled in the second quarter amid fears over the crisis in Ukraine and softer trade and investment.
The main reasons behind the flat outcome was a 0.2 percent quarterly decline in Germany, Europe's biggest economy, and a second straight quarter of zero growth in France, the second largest economy.

The outcome reported by Eurostat, the European Union's statistics office Thursday, was slightly lower than the 0.1 percent growth expectation in the markets.

Economists say fears the Ukraine crisis may escalate are making companies hesitate to invest and consumers to postpone spending. A lack of economic reforms in France has also played a role. So did a mild German winter that shifted construction from the second quarter to the first.

The German state statistical office said that imports, supported by steady demand from domestic consumers, rose more than exports did, lowering overall output figures.
Spending on business investment also fell, particularly in new buildings. A mild winter may have moved construction activity up to the first quarter, meaning the poor second quarter figure may understate growth.

Surveys of business confidence in Germany are also suggesting that fears about the Ukraine crisis have made companies more cautious about their plans to invest in expanding their businesses. Ukraine fears have only grown since the end of the quarter on June 30.
Since then, the shooting down of Malaysia Airlines Flight 17 over Ukraine on July 17 has ratcheted up tensions dramatically and prompted tit-for-tat sanctions between Russia and the European Union. Meanwhile, France's economy has slowly stagnated as pro-business reforms have lagged.

"While the Q2 weakness should remain temporary for Germany, France remains mired in economic stagnation due to a lack of reform," economist Christian Schulz at Berenberg Bank said. "Weak investment highlights France's deep-running problems."

The figures will likely raise pressure on the European Central Bank to enact more measures to support the recovery.
Additional reporting PA
Join our new commenting forum
Join thought-provoking conversations, follow other Independent readers and see their replies