European police chief sounds warning over crimes enabled by 'totally unregulated' Bitcoin
Paul Gallagher
Thursday 03 April 2014 17:00 Comments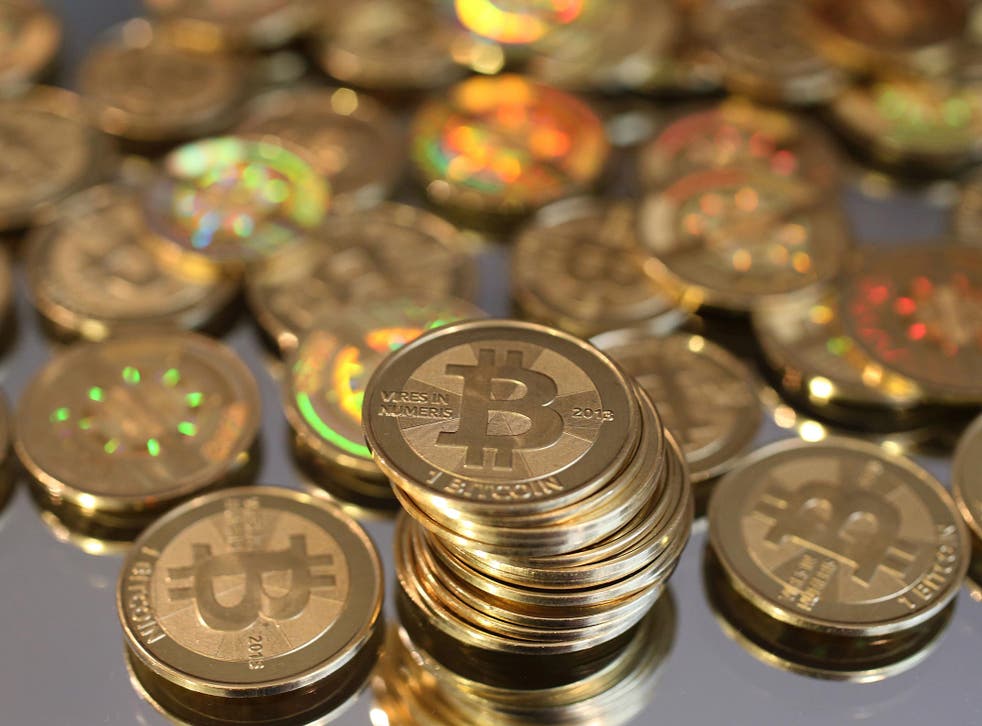 The head of Europol has warned against the "totally unregulated" online financial market saying that crime involving currencies such as Bitcoin "are only a taste of things to come" in a major speech on international security.
British police and intelligence chief Rob Wainwright said he was not surprised to hear people have already lost hundreds of millions of pounds having invested in the Internet's number one digital currency and said further crime involving online currencies was highly likely.
Giving the keynote speech at the annual European Security Conference, entitled "Organised Crime: the Scale of the Challenge facing Europe", Mr Wainwright said: "Digital currencies such as Bitcoin are an excellent example of the disconnect between online practice and legislation. The currency is totally unregulated – there is no public body like the Bank of England accountable for its protection.
"Some regulation is needed to put virtual currencies on a level playing field with electronic banking with regulated currencies. If not the lack of traceability will leave the door wide open for money laundering and terrorist financing."
The chief executive of Japan's Mt. Gox, once the world's leading Bitcoin exchange, was this week ordered to the United States to answer questions related to its US bankruptcy case, filed after the company lost £240 million of customers' digital currency. Mr Wainwright said the rapid growth of Bitcoin since its birth in 2009 and several rival digital currencies meant international crime in this area was likely to rise. Referring to the popularity of the Silk Road black market website where Bitcoin was the main currency used to buy cocaine and other drugs, he said: "The cases we have seen so far are only a taste of things to come, if these vulnerabilities are not addressed."
Speaking to the Independent after his speech at The Hague, Mr Wainwright said due to the unregulated nature of financial transactions using digital currencies a large amount of online trade is unseen by law enforcement and extremely difficult to trace.
He said: "I'm in no way advocating some kind of Orwellian 1984 state. I'm talking about protecting the privacy of individuals and balancing that with police powers online. The way the Internet has evolved has been of tremendous benefit in many respects, but it is a largely ungoverned space and given criminals a terrific opportunity to establish underground economies."
Mr Wainwright said Internet Service Providers had been "spooked" by Edward Snowden, following the former NSA contractor's data-sharing revelations, and recognised that it is not easy for legislators to chart a new direction in Internet governance given public opinion has shifted in the opposite direction.
He said: "We would like to see greater engagement from ISPs in reporting by them of suspicious activity. They do already but they've also been spooked by the Snowden allegations and are concerned about where to draw the line. It's not for me to draw the line, but from a policing perspective it's an important problem."
Mr Wainwright is one of the favourites to become the new Secretary General of Interpol, having put his name forward for head of the global police agency last month. He has the backing of Home Secretary Theresa May and, having more than doubled Europol's operational caseload and tackled some of Europe's biggest international criminal groups during his five years as director, said he was looking forward to the next round of Interpol's selection process in June.
Register for free to continue reading
Registration is a free and easy way to support our truly independent journalism
By registering, you will also enjoy limited access to Premium articles, exclusive newsletters, commenting, and virtual events with our leading journalists
Already have an account? sign in
Join our new commenting forum
Join thought-provoking conversations, follow other Independent readers and see their replies