European supermarkets recruit children for blind taste tests to cut sugar in products
Tesco and Sainsbury's are  trying to reduce sugar without offending palates
Sam Chambers
Thursday 25 May 2017 09:08 Comments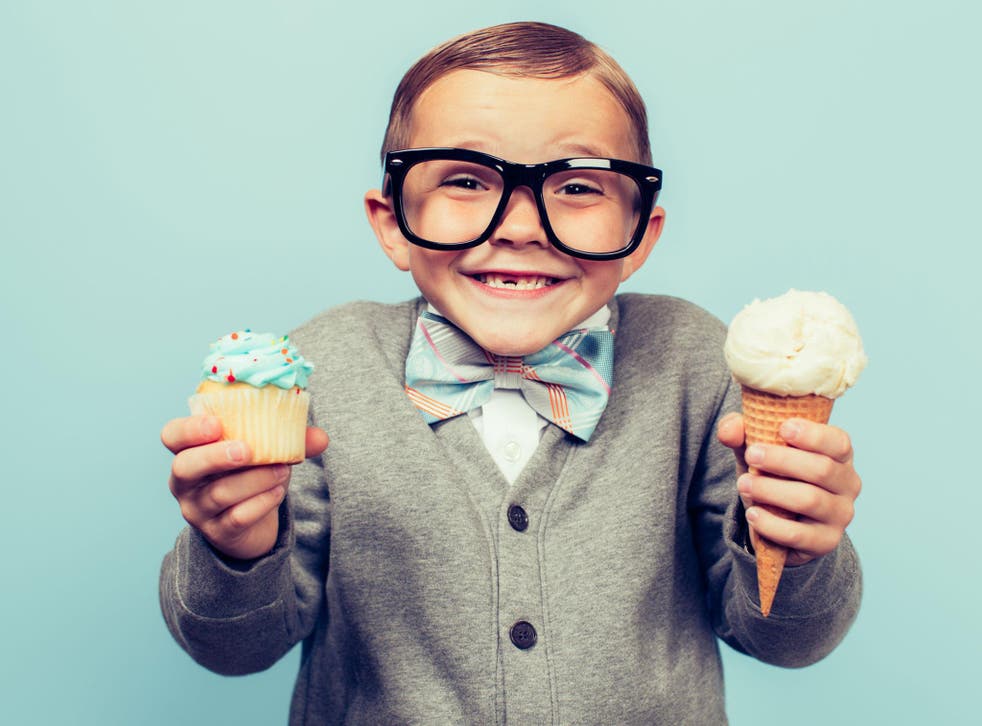 Before cutting the sugar in its children's yogurt, Dutch grocer Albert Heijn conducted a taste test modeled on a classic US TV ad in which two young boys get their little brother to sample a new cereal.
The supermarket chain invited kids ages 6 to 12 for blind taste tests of its existing yogurt and the proposed reformulation. Like the commercial's little Mikey, who stuns his siblings by devouring the supposedly healthy Life cereal, a majority of the Dutch children preferred the new version.
European supermarkets are on the front lines of a push to reduce the amount of sugar in food and drinks, with consumer groups pushing for healthier fare and governments in the UK, France, Spain and other countries imposing taxes on fizzy beverages or sweets. Food companies are trying to pinpoint just how much sugar they can cut before shoppers reject their products.
"If you tell consumers a product has less sugar, they will often stop buying because they think it will taste worse," said Kate Ewart, product development director at Tesco, the largest UK retailer.
Swiss food giant Nestle has turned to technology that alters sugar's structure to make it sweeter in smaller amounts, Coca-Cola and PepsiCo are cutting sugar in dozens of drinks and Unilever has reduced the size of Magnum ice cream bars. Anti-sugar measures are a particular challenge to European grocers, with lesser resources to devote to research and development and direct exposure to the new regulations in their main markets.
The supermarkets are testing their own-label groceries, which have grown to nearly half of the £105bn industry's sales in the UK, according to industry researcher Kantar Worldpanel. These ranges provide higher profit margins because they're made by smaller outside contractors than the global food giants, giving retailers more bargaining power.
To avoid alienating buyers of its private labels, which include Taste the Difference, UK.supermarket operator Sainsbury's is trying to remove sugar "by stealth," company nutritionist Julie Dean said. The company has cut sugar by an average of 13 per cent across 80 of its breakfast cereal lines, and by 70 per cent and 30 per cent, respectively, in its own-brand lemonade and cola.
The London-based retailer initially takes out as much sugar as is feasible without significantly impairing flavour, then experiments with different cocktails of sweeteners. Products can take as much as a year to reformulate, with the most important ones being subjected to testing by several thousand customers. If a majority prefer the old product, Sainsbury's won't sell the altered one. Even then, there can be glitches when the revised version hits the shelves.
"There's always a bit of a wobble at the start because people are very, very sensitive, especially if they are long-term consumers of that product," Dean said. "But it usually peters out and returns to the normal level."
Rival Tesco has cut sugar in a range of products, including an 18 per cent reduction in its cooking sauces and a 9.5 per cent reduction across breakfast cereals. The grocer has found it must be careful in communicating the changes to shoppers, so as not to be seen as denying them an indulgence.
"We have to slowly re-educate consumers' taste buds," Ewart said. "It's a constant challenge and we have to keep chipping away at it."
Food and drink news

Show all 35
At Albert Heijn, owned by Royal Ahold Delhaize, the yogurt tasters were part of the company's "kids' council," established to ensure that its reformulated, healthier range doesn't miss the mark with a notoriously fickle consumer group.
The company gathered 25 of them at an office in Amstelveen, a city south of Amsterdam, last year for the test. The children were interviewed one-by-one in a separate room to prevent peer pressure from swaying the results. Participants were asked to rank the flavor, color and texture of the reformulated yogurts on a scale of 1 to 10. Finally, the researcher asked for a thumbs-up or -down.
"It was like a focus group but with kids," said Megan Hellstedt, vice president for sustainable retailing at Ahold Delhaize. "The main challenge for us is, will people still like it?"
Bloomberg
Register for free to continue reading
Registration is a free and easy way to support our truly independent journalism
By registering, you will also enjoy limited access to Premium articles, exclusive newsletters, commenting, and virtual events with our leading journalists
Already have an account? sign in
Register for free to continue reading
Registration is a free and easy way to support our truly independent journalism
By registering, you will also enjoy limited access to Premium articles, exclusive newsletters, commenting, and virtual events with our leading journalists
Already have an account? sign in
Join our new commenting forum
Join thought-provoking conversations, follow other Independent readers and see their replies