Eurotunnel freight trains down by a third because of refugee crisis at Channel Tunnel
The number of rail freight trains travelling the Channel Tunnel  was down by 33 per cent from July to September 
Hazel Sheffield
Thursday 22 October 2015 10:23 Comments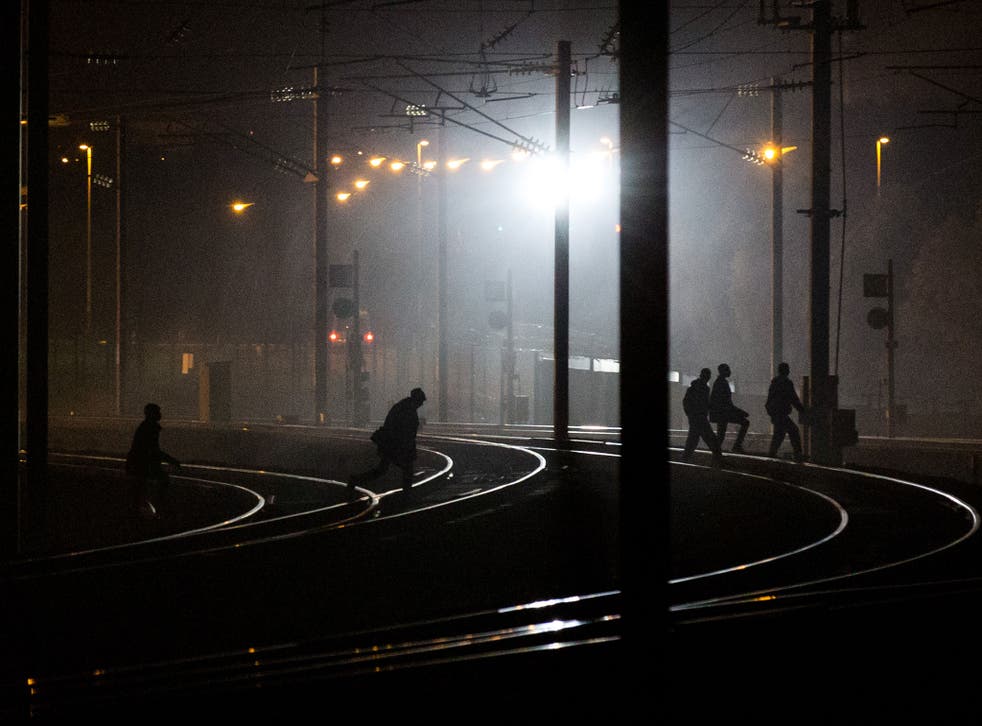 Eurotunnel has slashed the number of trains using the Channel Tunnel by a third because of security risks posed by refugees, the company has said.
The number of rail freight trains travelling the Channel Tunnel was down by 33 per cent from July to September on the same quarter in 2014, Eurotunnel said in its third-quarter results.
Passenger travel in the Channel Tunnel is mostly flat, with the number of Eurostar trains up 2 per cent and the number of coaches down 9 per cent in the same three months.
Eurotunnel nonetheless recorded third-quarter revenue 3 per cent higher than last year at €334.4 million, thanks to more passengers using the service in an improved economy.
Eurotunnel said that since the arrival of migrants in the Calais area in 2000, it has invested hugely in fences, lighting, cameras, infra-red detectors and human security to protect the terminal in Coquelles. It is completing the installation of 29 km of security fences and has doubled the number of security personal to nearly 250 people, including dog teams.
The British and French governments are covering the costs of these security measures. "Eurotunnel appreciates the support of the British and French governments for this vital link for the European economy and the circulation of people," Jacques Gounon, chief of Eurotunnel, said.
Register for free to continue reading
Registration is a free and easy way to support our truly independent journalism
By registering, you will also enjoy limited access to Premium articles, exclusive newsletters, commenting, and virtual events with our leading journalists
Already have an account? sign in
Join our new commenting forum
Join thought-provoking conversations, follow other Independent readers and see their replies