Eurotunnel sees best year for freight despite Calais refugee crisis
This year's traffic level beats records set in 2012, the year of the Olympic Games in London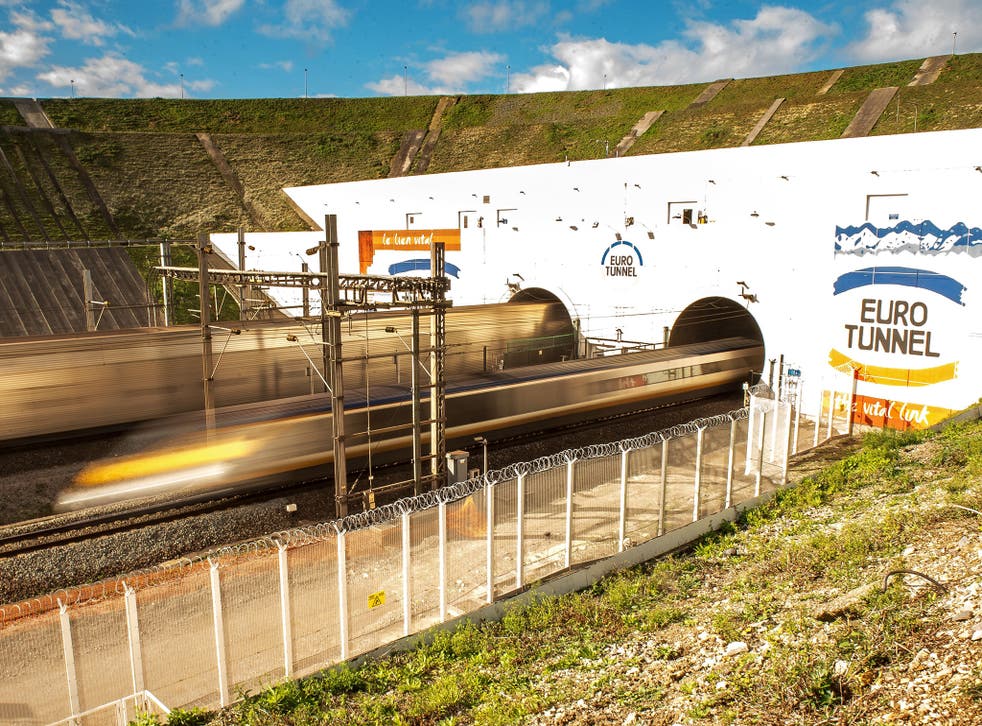 Eurotunnel's freight service has had its best year ever, despite the Calais refugee crisis which has caused disruption all year, the operator said.
The Anglo-French transport and logistics group said that 1,464,880 trucks travelled through the tunnel between Folkestone and Calais in 2015.
This year's traffic level beats records set in 2012, the year of the Olympic Games in London.
Eurotunnel said that traffic had been boosted at the end of the year after new security measures were put in place in the truck terminal at Coquelles in Calais in October.
The Government promised the company £7m in aid over the summer as the number of refugees living around Calais surged from 600 to 6,000 and as many as 2,000 people a day were attempting to get into the terminal and stow away on trains for England. By August the number of nightly attempts on the terminal had fallen to about 150, and in October Eurotunnel installed 37km (23 miles) of new fencing around its site.
The service carried its 23 millionth truck since it started operating in 1994 through the Channel Tunnel less than a week ago.
"This extraordinary performance is proof of the confidence that transporters from across Europe have in Eurotunnel and its staff and is recognition of the competitive advantages of the Shuttle service, compared to ferries," the company said.
Last week Eurotunnel said that it was abandoning plans for a freight-only ferry service between Dover and Calais.
A dispute with workers at the MyFerryLink business, which Eurotunnel was forced to sell by competition regulators, also disrupted services on the rail link over the summer as striking ferry workers blockaded Calais with burning tyres.
The company put its last ferry, Nord-Pas-de-Calais, up for sale last week.
The traffic record was broken despite further disruption to services on Sunday, after a broken rail delayed travel by up to five hours for thousands of people crossing between France and Britain.
Eurotunnel is aggressively building its freight business and has three more truck shuttles on order. It says that 45 per cent capacity is still available on its freight rail services.
Join our new commenting forum
Join thought-provoking conversations, follow other Independent readers and see their replies