Eurozone economy ended 2017 with strongest growth in almost seven years, suggests data
GDP expanded by 0.8 per cent during the fourth quarter of the year, according to the figures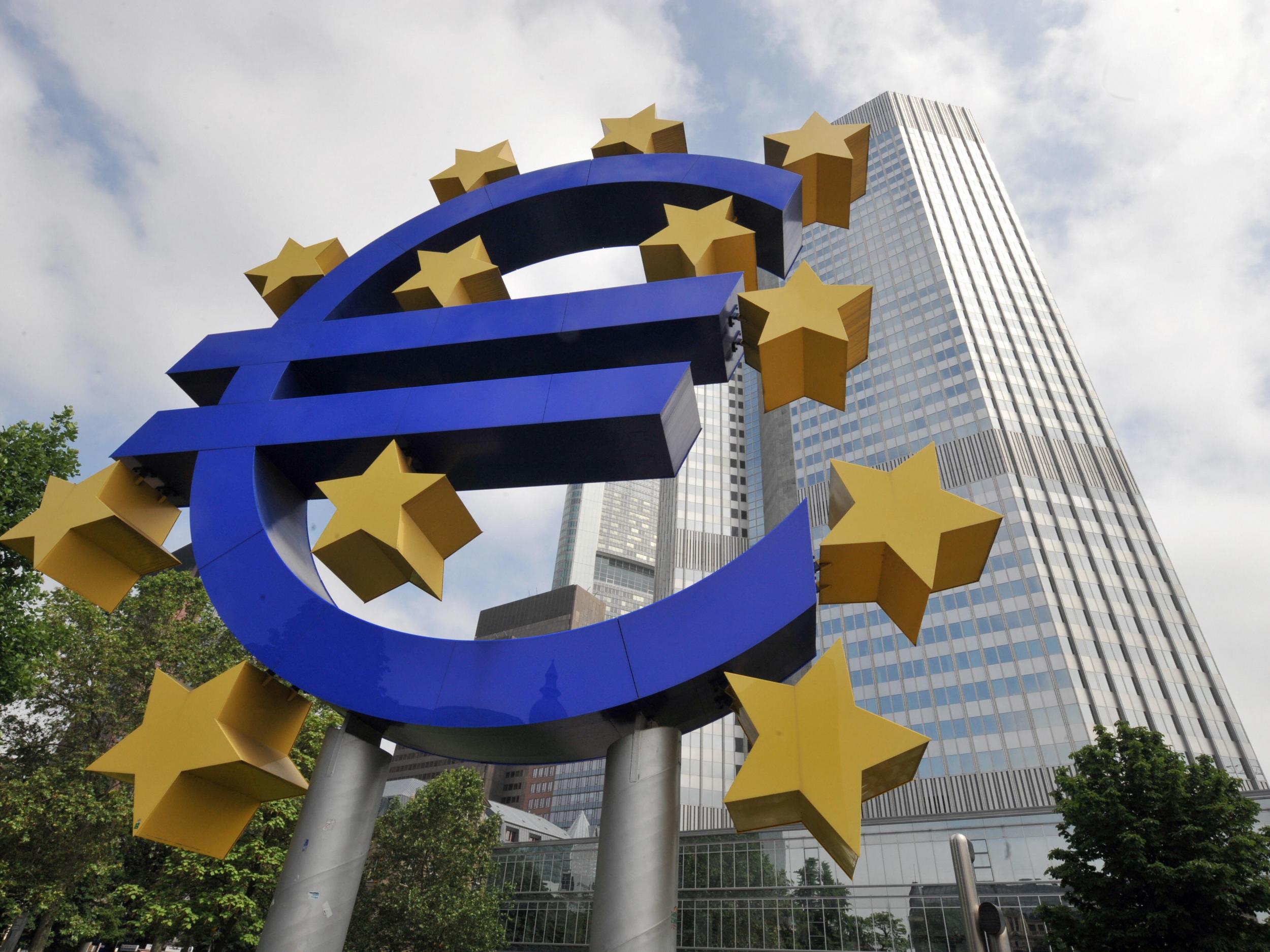 The eurozone economy ended 2017 with its strongest growth in almost seven years, helped by a steep increase in service sector activity and a near-record expansion of manufacturing production, data on Thursday suggested.
IHS Markit's Final Composite Purchasing Managers' Index rose to 58.1 in December throughout the 19 countries that use the euro, from a reading of 57.5 the previous month – to mark its highest level since February 2011. Anything above 50 signals expansion.
Chris Williamson, chief business economist at IHS Markit, described December as a "stellar end to 2017 for the eurozone" and said that the numbers continued to "confound widely-held fears that rising political uncertainty would curb economic growth".
"Manufacturing is enjoying its best growth spell since data was first collected over two decades ago, while the service sector closed off its best year since 2007," he said.
Mr Williamson also said the figures suggest that eurozone GDP expanded by 0.8 per cent during the fourth quarter of the year. He said there was "no sign of momentum being lost as we move into 2018".
The eurzone figure contrasts to the picture in the UK, where IHS Markit's Composite PMI on Thursday came in at 54.9, implying overall GDP growth for the UK in the final quarter of 2017 of between 0.4 and 0.5 per cent.
The eurozone economy grew by 0.6 per cent in the third quarter of 2017 and unemployment fell to its lowest in almost nine years. In the UK, growth was 0.4 per cent during the same period, hit by a rise in inflation stemming from the slump in sterling in the wake of last year's Brexit vote.
Join our commenting forum
Join thought-provoking conversations, follow other Independent readers and see their replies