Even Airbnb and Google senior workers can't afford to live near the office
Google employees would have to shell out 42 per cent of their take-home income if they wanted to live near their HQ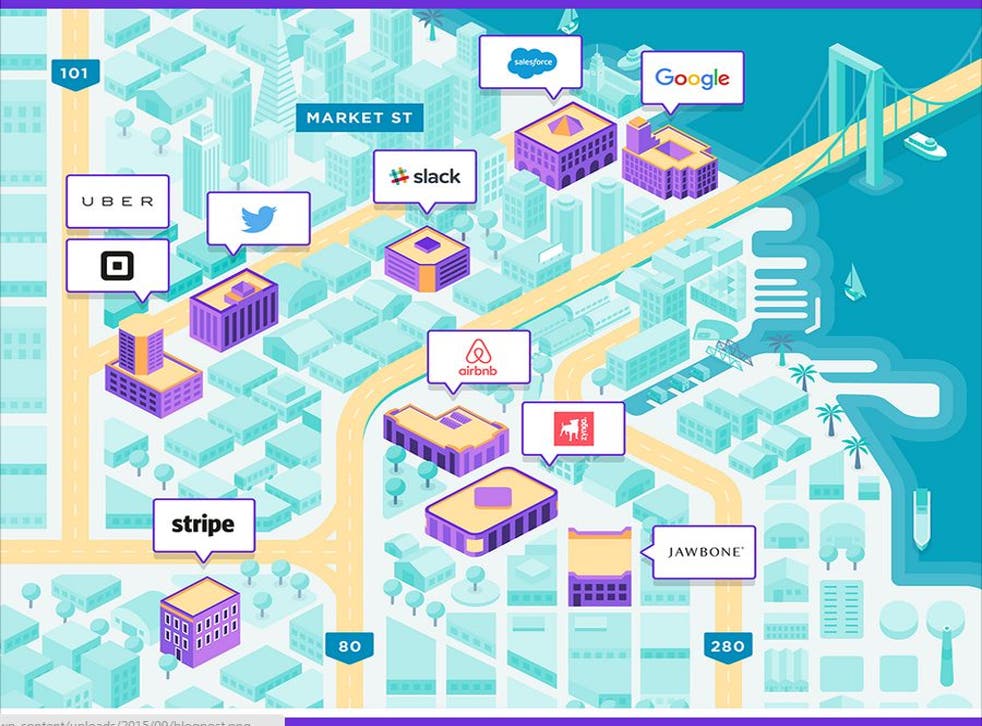 Even Airbnb and Google senior workers can't afford to live near the office, according to data that shows that more than half of the take-home income of senior level engineers will go towards their rent in San Francisco.
Airbnb employees have to spend more than 50 per cent of their salary if they want to live near their office, according to research carried out by listing startup Redpad.
With their office located in South of Market (SoMa), one of the city's most desirable neighbourhoods, they would face a median rent of $3,396 for a one bedroom flat.
Only 35 per cent of San Francisco residents actually own houses and tech employee are not immune to the most expensive rental market in the US.
Located in the same pricey neighbourhood, the startups Square and Strip were just behind on the list with employees having to pay 54 per cent and 52 per cent of their monthly incomes respectively.
While Google employees, with the highest salary, would still have to shell out 42 per cent of their take-home income if they wanted to live near their HQ.
Radpad's research focused on apartment price in the South of Market area, or SoMa, where Google, Twitter and Zynga, among others, have their offices. For each company, median rents are based on units within a half-mile radius of the office.
Many tech companies such as Apple, Google or Facebook found a solution transporting their employee with Wifi equipped private buses.
In their 2012 research, San Francisco-based design firm Stamen Design research estimated that these buses transport roughly 7,500 tech employees a day.
Join our new commenting forum
Join thought-provoking conversations, follow other Independent readers and see their replies