Exclusive: Ofcom to criticise Royal Mail efficiency
It is thought Ofcom will echo criticisms made by Whistl that Royal Mail 'lags behind' other European Union postal services
Mark Leftly
Monday 24 November 2014 01:38 Comments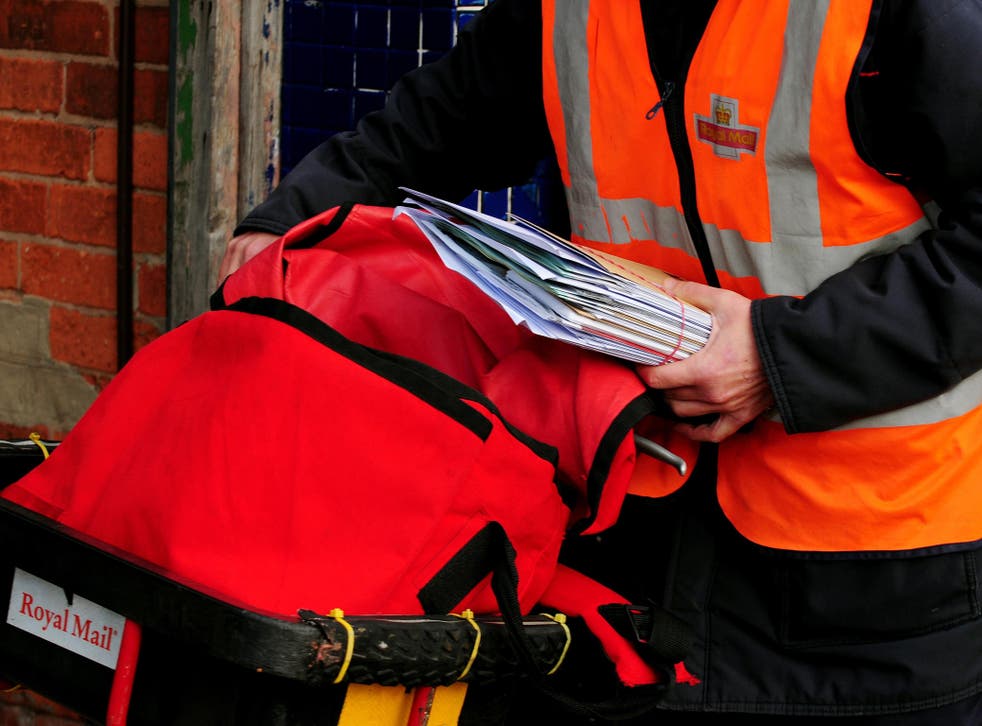 The communications regulator is expected to slam inefficiencies at the Royal Mail in its annual update on the postal sector next month, The Independent understands.
It is thought that Ofcom will echo criticisms made by Whistl (formerly TNT Post) that Royal Mail "lags behind" other European Union postal services in a number of areas, including cost reduction and work flexibility.
In a submission to the Commons Business Select Committee, which is holding an inquiry into the threat of competition to the universal service, Whistl has argued that Royal Mail's own figures suggested that "productivity is not a sufficiently high enough management priority".
Should Ofcom agree, this will undermine Royal Mail's push to enforce new regulation on Whistl and other potential rivals in delivering mail directly to homes and small businesses. Royal Mail's chief executive, Moya Greene, believes Whistl's emergence in this market, with direct delivery in Manchester, Liverpool and London, threatens the universal service.
Royal Mail, which was part-privatised last year, is obliged to deliver to all 29 million UK addresses, including remote homes on loss-making routes. Whistl does not have the same obligation and so can "cherry-pick" where it delivers, resulting in lower costs and therefore lower charges, it is argued.
Royal Mail wants fresh regulation that could see competitors forced to deliver to every home and business in any region they serve for a set minimum of days per week.
Industry sources suggest that Ofcom is unmoved by the idea, as it wants to foster competition in a sector that can have high start-up costs. Regulators also believe that competition to the five-century-old postal service is at "such a nascent stage", with Royal Mail still delivering 99 per cent of mail, that further requirements are unnecessary. "Ofcom doesn't think that the universal service is under threat at the moment," added a source.
However, MPs are known to be sympathetic to Royal Mail arguments, particularly after it said last week that its annual profit had fallen from £353m to £279m. They will grill Ms Greene and her counterpart at Whistl, Nick Wells, at a hearing of the Business Select Committee on Wednesday.
Register for free to continue reading
Registration is a free and easy way to support our truly independent journalism
By registering, you will also enjoy limited access to Premium articles, exclusive newsletters, commenting, and virtual events with our leading journalists
Already have an account? sign in
Join our new commenting forum
Join thought-provoking conversations, follow other Independent readers and see their replies