Expedia: A day as an employee at the best place to work in the UK
Here, in a former BT telephone exchange near London's Angel Tube station, is a workers' paradise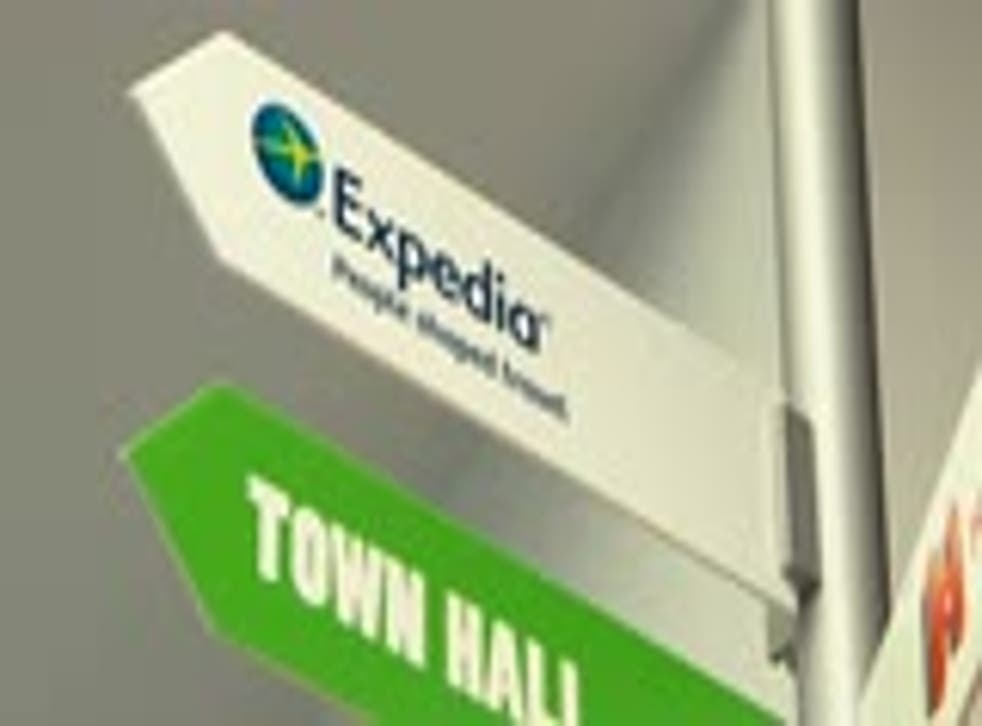 My smiling guide greets me. The happy receptionist signs me in. I survey the cheerful, primary-coloured decor, the ping pong table and the quirkiness– the old-fashioned red phone box in the "break out" area – and know that I too shall be happy here.
For this is online travel company Expedia, this week named the best place to work in the UK, according to employee feedback.
Already I have seen the video made by jobseeking and recruitment website Glassdoor as it gave Expedia its 2016 Employees' Choice Award. I have seen Mark Tavender, senior e-commerce manager, describe an office "that gives a feel of fun the moment you walk through the door", and warmed to product director and "internal cheerleader" Heather Grunkemeier.
Best Place to Work in the UK 2016
I have also seen the comment on the video left by one reader of The Independent website: "Yuk. It seems they are the happy clappy club."
Well, let the cynics sneer. Here, in a former BT telephone exchange near London's Angel Tube station, is a workers' paradise. They are not happy-clappy, just happy. Although when I arrived, they were a bit clappy.
Because about 50 staff – some in their jolliest Christmas jumpers, many in trainers, all of them, by the looks of it, under 40 – applauded and giggled through their way through the diversity session delivered by Britta Wilson, vice-president of inclusion strate gies, who had flown in from the $16bn (£10.5bn) corporation's HQ in Bellevue, near Seattle.
"If you have a sense of belonging," enthused Britta, "It can spread like fire." And boy had that feeling of belonging spread like fire among more than 1,000 UK staff working on travel websites including Expedia and Hotels.com.
"Everyone is very passionate about the company," said my smiling guide, Clint Hayashi, 36, head of communications for Europe, Middle East and Africa. "Everyone is very passionate about travel."
Clint had grown up in Hawaii. He had surfed. He had played volleyball and tennis. But he couldn't have been happier surveying the leaden skies of London from Expedia's 5th floor terrace – the venue for the popular summer barbecues. "I love it," he said. "I haven't seen a sad face here."
Indeed. On our tour of Expedia's offices, it was smiley faces all the way. "It's amazing," said web developer Taha Abdalla, 33, between ping pong rallies. "It's awesome," said senior mobile product manager Jane Roslyak, 33, "We laugh, like, all day."
In the "Alice in Wonderland" conference room, Perspex teapots hanging from the ceiling ready for the Mad Hatter's tea party, Thierry Prunier and his sales team concluded a two-day training session with a meditation/relaxation session. They let it all hang out, let beatific grins spread across their faces. They didn't say much. They didn't need to. The blissed-out smiles said it all.
There were other themed conference rooms: Royal; (Union flag chairs and pictures of the Queen); Moulin Rouge, with can-canning legs bursting through the wall; and the postcard-covered "Holidays Days are Jolly Days."
Although, of course, at Expedia, every day is a jolly day, even when it begins with an early morning call from the Singapore office, or a late night talk with Seattle.
Breaking off from discussing how to "bubble up premium packages" in the Moulin Rouge, Rochelle Read, 32, said it was great working in such a global firm. Thanks to Expedia's flexibility about when she had to be in the office, she could take those early calls from home, or pick her daughter up from school at 3pm.
We toured the open plan, creative tech environment. We saw tinsel and Christmas tree baubles hanging from computer monitors and the wackier funsters wearing their Santa hats with pride.
We learned how ping pong or sessions on the go-kart arcade game were great for clearing the head when stuck "rabbit-holing" on a particularly tricky tech problem.
And we found Liz Eastaugh's whiskey bar: whiskies from all the over the world on top of a bookcase, chilled cocktail glasses in the fridge.
Because if Monday to Thursday was whiskey club, Friday night was cocktail night and on cocktail night, said Liz, the global director of technology, "Well… Anything could happen." Work, it seemed, was just another sort of play – which was why Liz, 35, had joined Expedia, "to play with cutting-edge tech in a big kid's sandbox."
And even if, say, you were a bit old, grey and wheezy, you too could play in the sandbox, on the ping pong table and go-kart game – provided, of course, you had that all-important passion. Because if interested was good, obsessed was probably better.
"Obsessed does help," said Gary Morrison, senior vice-president of Expedia retail. "If you are not really interested in things, you are not going to want to improve them."
At which point it seemed rude to suggest that if an ageing hack was tired of Expedia, ping pong and passion, there was always the whiskey bar.
The happy receptionist checked me out. My smiling guide cast me out of paradise into the rain-soaked streets – but perhaps only temporarily. "You know," said Clint, "We're always hiring."
Join our new commenting forum
Join thought-provoking conversations, follow other Independent readers and see their replies