Fiat Chrysler in mass car recall over fears that hackers could hijack them by remote control
Auto giant takes 1.4 million vehicles off US roads after systems are shown to be vulnerable
Simon Neville
Friday 24 July 2015 23:36 Comments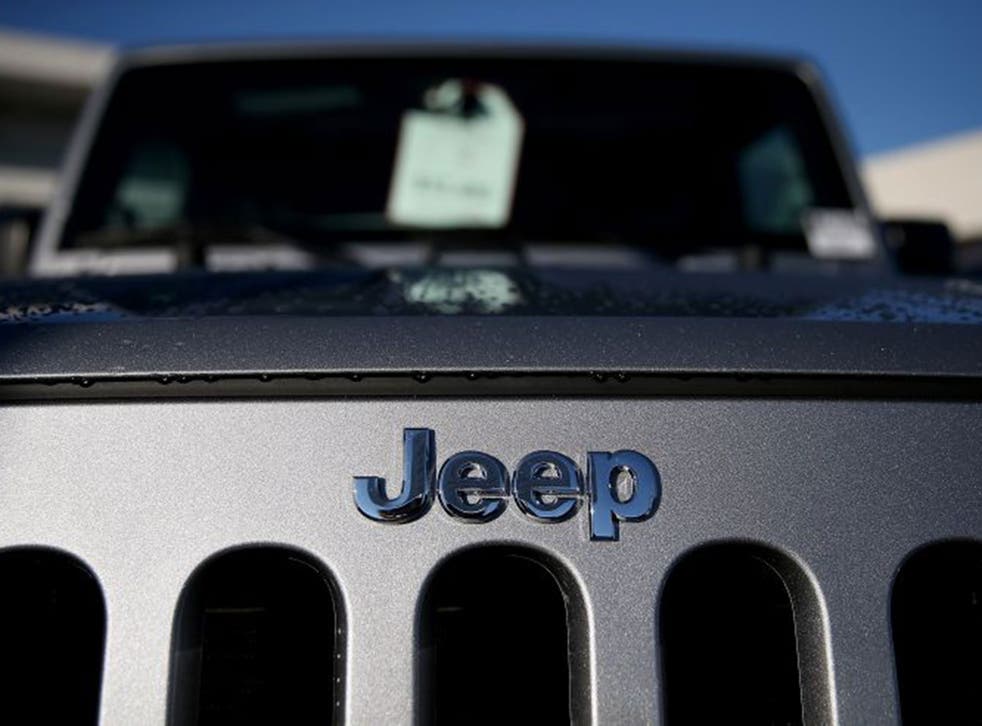 Fiat Chrysler has recalled 1.4 million cars and trucks under pressure from the US Government after it was revealed that the vehicles' computers could be hacked and remotely controlled.
The company has already started distributing software to block hackers from taking control of radios and illegally driving cars off the road.
It followed an investigation by computer programmers and Wired magazine, where they managed to manipulate a Jeep Cherokee being driven on a Missouri motorway.
Researchers managed to disable the car's engine and control interior features such as air-conditioning, locks and the radio.
The 1.4 million cars are only affected in the US. However, car manufacturers in the UK have been under increased pressure to improve the security features on vehicles that can be accessed by computer hackers. In particular, thousands of keyless cars have been stolen after thieves managed to bypass security systems.
Fiat Chrysler Automobiles (FCA) said it was unaware of anyone being injured by hackers, or of any complaints. But bosses had been under pressure from politicians to issue a recall. Owners will be given a USB device that will upgrade systems to provide additional security.
An FCA spokesman added: "The security of US customers is a top priority, as is retaining their confidence in the company's products. Accordingly, FCA US has established a dedicated [engineering] team focused on identifying and implementing best practices for software development and integration."
The company said it was unaware of any injuries related to what it called "software exploitation". It stressed that no defects had been found, and that the recall was motivated by "an abundance of caution". Playing down the possible risks, it added: "Software manipulation addressed by this recall required unique and extensive technical knowledge, prolonged physical access to a subject vehicle, and extended periods of time to write code."
The US Transportation Secretary Anthony Foxx said President Obama would be pushing hard to make sure the 250 million vehicles on US roads were properly protected from cyber hacking.
The problems for FCA come just a day after rival General Motors revealed second-quarter profits were four times higher than in 2014, hitting $1.1bn (£710m) as bosses put last year's troubles behind them – $1.28bn in recalls and compensation for a potentially fatal ignition switch fault in millions of compact cars.
The hacking issues may not have hit the UK, but last year 6,000 cars were stolen in London by thieves using computers to trick cars into starting without keys.
Figures revealed that one in three car thefts in the capital were carried out this way, and the pressure is on carmakers, particularly Land Rover and BMW, to improve their security.
Gangs can break into a car and programme a new electronic key or use devices to "grab" security coding when the owner uses their fob.
Experts have warned that thieves may even be using computer malware to take over vehicle systems via satellite, issuing remote commands for them to unlock and start up.
Register for free to continue reading
Registration is a free and easy way to support our truly independent journalism
By registering, you will also enjoy limited access to Premium articles, exclusive newsletters, commenting, and virtual events with our leading journalists
Already have an account? sign in
Join our new commenting forum
Join thought-provoking conversations, follow other Independent readers and see their replies