Maximum stake on fixed-odds betting terminals to be cut from £100
'Given the strong evidence and public concerns about the risks of high stakes gaming machines on the high street, we are convinced of the need for action,' said gambling minister Tracey Crouch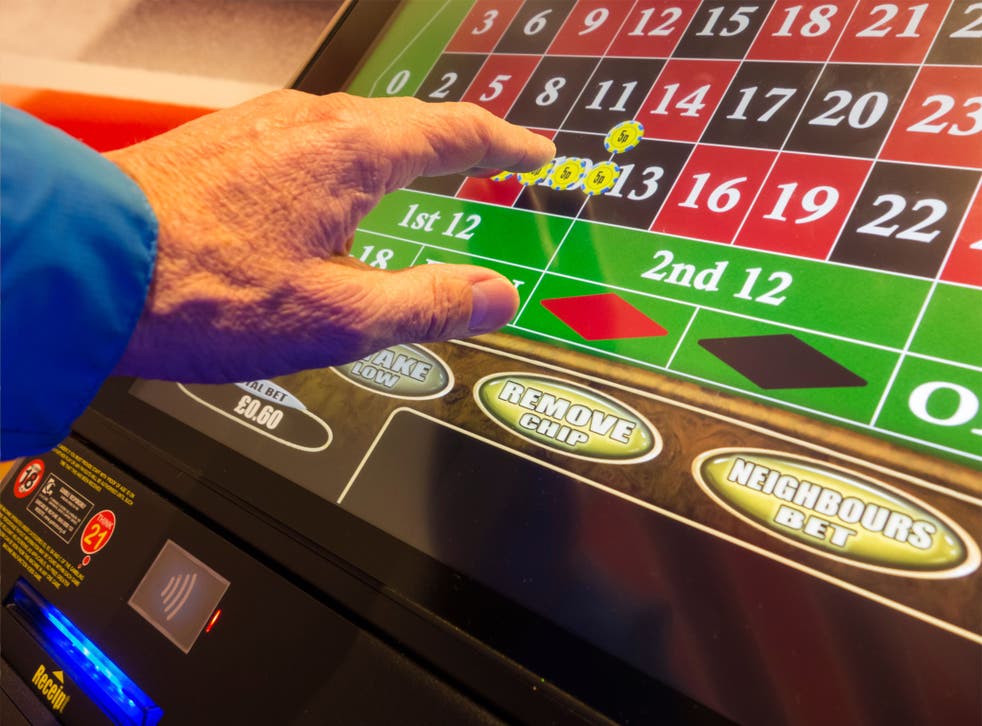 The maximum stake on fixed-odds betting terminals will be reduced from £100 to between £50 and £2, the Government announced on Tuesday – a move designed to protect vulnerable gamblers, but also one that that was slammed by critics as not drastic enough.
The Department for Digital, Culture, Media & Sport announced on Tuesday that it had asked the Gambling Commission to provide more information, during a 12-week consultation period, on how better tracking and monitoring of play on so-called FOBTs can help with interventions to protect players, and also if spin speed on games such as roulette should be examined.
It said this was to reduce the potential for large losses on the machines and the risk of harm to both the player and wider communities in which these machines are located – including the increased health costs associated with problem gambling.
"It is vital that we strike the right balance between socially responsible growth and protecting the most vulnerable, including children, from gambling-related harm," said gambling minister Tracey Crouch.
"Given the strong evidence and public concerns about the risks of high-stakes gaming machines on the high street, we are convinced of the need for action. That is why today we have set out a package of proposals to ensure all consumers and wider communities are protected," she added.
She said that online gambling had grown rapidly, underscoring the need to protect players, "while also making sure those experiencing harm relating to gambling receive the help they need".
But Shadow Culture Secretary Tom Watson described the move as "deeply disappointing".
"Ministers have squandered a real opportunity to curb highly addictive fixed-odds betting terminals, which can cause real harm to individuals, their families and local communities. After months of delays they've simply decided to have another consultation," he said.
"And instead of taking firm measures on the proliferation of gambling advertising, on TV and online, the Government has again been found wanting," he added.
He said that Britain was "suffering from a hidden epidemic of gambling addiction" and that the latest measures would do little for those suffering from gambling addiction, as well as for the millions, including children, who are at risk of developing an addiction.
"Labour is committed to reducing the maximum stake for FOBTs to £2 a spin and will ban gambling company advertising on football shirts," he said.
A spokesperson for the Campaign for Fairer Gambling said the group was "confident that, when all the evidence has been considered, £2 will be judged to be the most appropriate level".
In addition to the Government's announcement of the latest consultation on the matter, it also said that it was introducing a package of measures with immediate effect "to strengthen protections around online gambling and gambling advertising to further minimise the risk to vulnerable people and children".
It said that organisations like GambleAware, the Advertising Association, broadcasters and gambling industry groups would draw up a two-year responsible gambling advertising campaign, which will have a budget of £5m to £7m annually and will include TV adverts, around live sport, as well as on the radio, in cinemas, online and in print.
Separately, new advertising guidelines will be drawn up by the Committees of Advertising Practice (CAP) to help protect those at risk of problem gambling, including children and young people, by ensuring that the content of gambling adverts does not encourage impulsive or socially irresponsible gambling.
The Advertising Association generally welcomed the Government's commitment to countering problem gambling, but also said that it had previously provided evidence that the current rules "are adequate and that further restrictions on advertising would be ineffective to protect children and vulnerable people further".
Also under the Government's new package, gambling operators will be ordered to step up their funding for research, education and treatment. The Government said that if they do not comply, it will "consider other options, including introducing a mandatory levy on gambling operators".
The Government already called for evidence on the problems facing the industry back in October last year. The latest consultation is due to close on 23 January next year.
Register for free to continue reading
Registration is a free and easy way to support our truly independent journalism
By registering, you will also enjoy limited access to Premium articles, exclusive newsletters, commenting, and virtual events with our leading journalists
Already have an account? sign in
Join our new commenting forum
Join thought-provoking conversations, follow other Independent readers and see their replies