For one hour every day, the Chinese stock market boom goes bust
The strange daily phenomenon that affects China's state-backed stocks
Hazel Sheffield Comments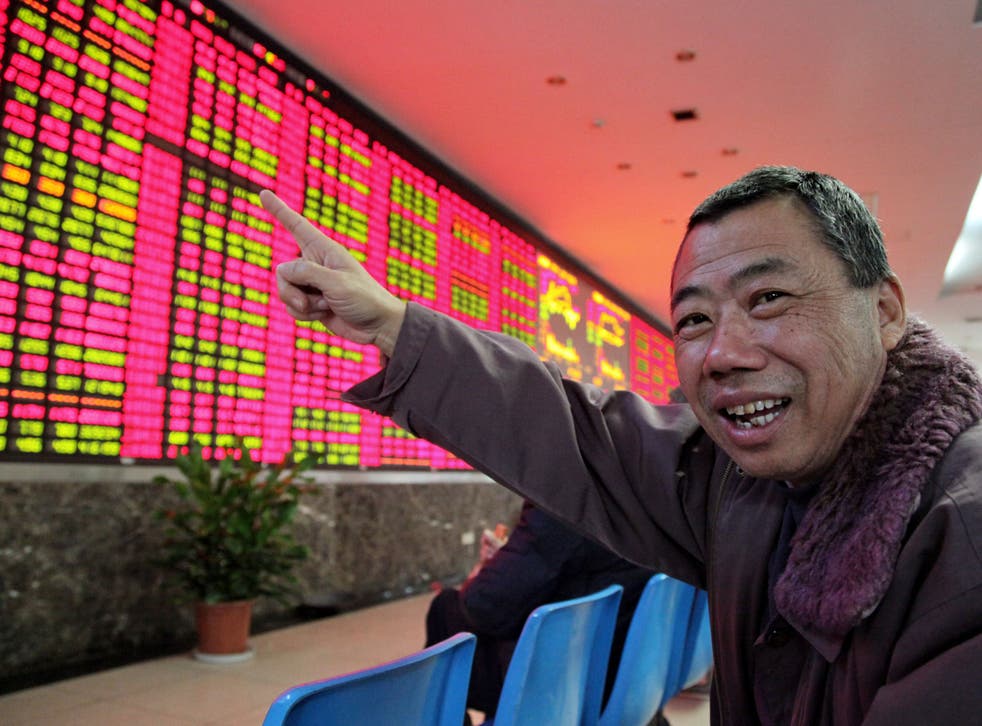 China's Shanghai Composite stock index of state-backed companies has looked unstoppable over the past 30 days as it added 545 points or 15 per cent of its value.
But during one hour of the afternoon – between 1.20pm and 2.20pm – the bottom falls out the index. If value of its stocks didn't make a swift recovery the losses for investors would be catastrophic.
So far, it always has. The Shanghai Composite Index has fallen on 19 of 30 sessions in what Bloomberg reports is one of the most consistent declines. But over time, the trend has been upwards.
What's behind the phenomenon? No one can say for sure.
One strategist told Bloomberg that the Chinese investors are choosing the after lunch slot to start selling, given that Shanghai shares are up 109 per cent on last year.
Another said that overseas investors, which wake up later in the Chinese day, are more likely to streamlining their portfolios.
Others said the swings might attract traders of index futures, who try to guess the future value of the index.
"Definitely people are looking at it," Brett McGonegal, executive managing director at Reorient Group Ltd., a Hong Kong-based advisory firm, told Bloomberg. "Once the needle moves, you have a lot more that goes behind it. Computers pick it up very quickly."
Register for free to continue reading
Registration is a free and easy way to support our truly independent journalism
By registering, you will also enjoy limited access to Premium articles, exclusive newsletters, commenting, and virtual events with our leading journalists
Already have an account? sign in
Join our new commenting forum
Join thought-provoking conversations, follow other Independent readers and see their replies