Foxtons share price slides 20% after it warns Brexit will hit profits
Investors are preparting for a drop in the number of people trying to buy a property following the UK's decision to leave the EU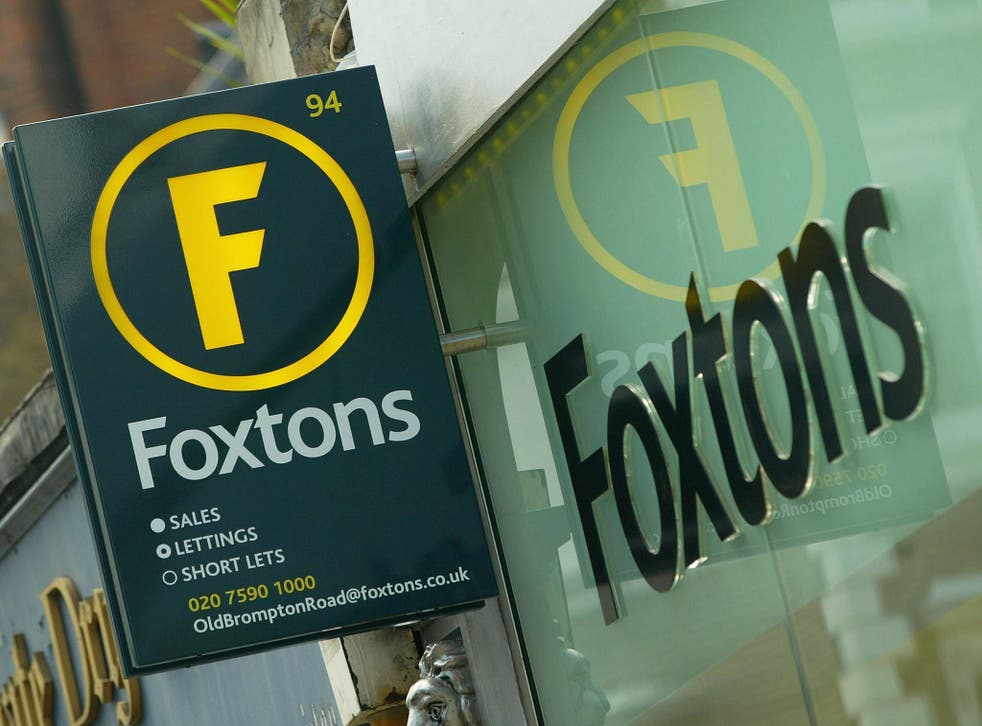 Shares in estate agent Foxtons suffered a massive 20 per cent slide on the stock market on Monday morning after the company released a trading update saying that the results of the EU referendum would likely weigh on profits.
Nic Budden, Foxtons' chief executive, said in a trading statement on Monday that the referendum and stamp duty changes that came about in April had led many buyers to "sit on their hands", which would hit Foxtons' profits in the second half of the year.
He said that challenging conditions, first reported by the company in April, were likely to continue until the end of the year and that profits would be significantly lower than the year before.
"Recent sales volumes have been slow as uncertainty and higher stamp duty has led many buyers and sellers to sit on their hands. The result of the referendum has increased uncertainty and is likely to mean that these trends continue for at least the remainder of the year," Mr Budden said.
Russell Quirk, founder and CEO of eMoov.co.uk, said that Foxtons may be using Brexit to mask poor performance.
"This comes from a combination of two things. Too much exposure to the London market and a structurally archaic business model that refuses to acknowledge consumer pressure to do a better job for less," Mr Quirk said.
Boris Johnson: There is no rush to leave EU or use Article 50
Building firms such as Taylor Wimpey, Persimmon and Barratt were among the biggest losers on the FTSE 100 on Monday morning.
Taylor Wimpey shares closed down 16.26 per cent to 113.98p, Barratt closed down 19.42 per cent at 354.4p and Persimmon closed down 14.75 per cent at 1,295.86p.
Trading in Taylor Wimpey shares was temporarily suspended mid-morning after they fell more than 8 per cent, triggering a circuit breaker.
Business news: In pictures

Show all 13
Investors are preparing for a drop in the number of people trying to buy a property following the UK's decision to leave the EU.
In May, the Royal Institute of Chartered Surveyors said that the number of homes for sale had declined more widely than at any time since it started collecting data in 1999.
It cited the EU referendum as the biggest reason for the decline in buyer appetite.
Foxtons' shares closed down 22.59 per cent at 104.5p on Monday.
Join our new commenting forum
Join thought-provoking conversations, follow other Independent readers and see their replies