Greek crisis: French PM Manuel Valls determined to keep country in euro – but economists say Grexit is now more likely than ever
In a poll by Reuters, economists put the likelihood of Greece leaving the Euro at 55 per cent
Thursday 09 July 2015 07:20 Comments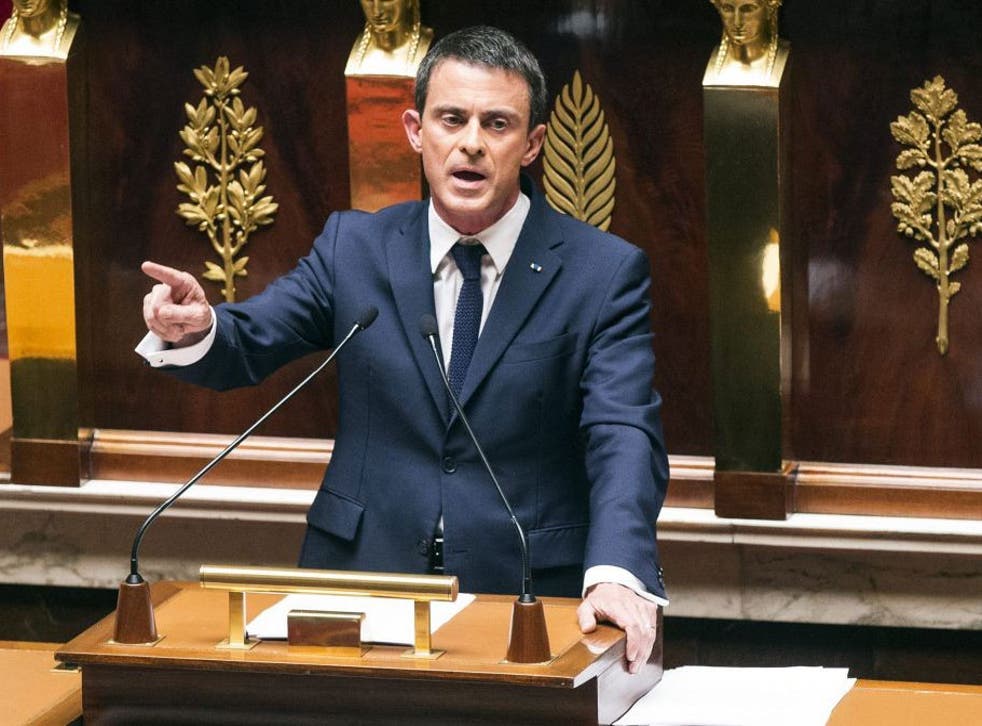 Manuel Valls, the French Prime Minister, has said that it is vital to keep Greece in the eurozone - but leading economists believe that an exit is more likely than ever before.
Speaking to MPs, Valls said: "Keeping Greece in the euro and therefore in the heart of Europe and the EU is something of the utmost geostrategic and geopolitical importance."
"Allowing Greece to exit the eurozone would be an admission of impotence - France refuses that."
He went on to claim that a deal between the Greek government and its creditors was "within grasp" - but his comments seem to go against the opinions of leading economists.
When polled by Reuters, 57 economists gave a median 55 per cent chance of Greece leaving the eurozone.
In pictures: Greek referendum

Show all 28
This is the first time it has appeared that Greece is more likely than not to leave the eurozone in the eyes of economists in years of Reuters polls that have asked the same question.
Last week, the figure was on 45 per cent, suggesting the outlook may have worsened after Sunday's referendum, in which the Greek people voted 'No' to their creditor's demands of repayments and government spending cuts.
For much of the Greece crisis, France has emerged as an ally. Yesterday, Valls said that the "basis for a deal exists" between the nation and the rest of Europe.
Greece, despite yesterday submitting no new proposals for repayment ahead of a Brussels eurozone meeting, has sent a request for a third bailout package to its creditors.
The plan has been passed on to the European Commission and the European Central Bank (ECB), who will assess the proposal in terms of what risks it poses to the eurozone and whether it properly meets Greece's needs.
Valls said that the coming days will be crucial for Greece and the rest of the continent, saying: "The destiny of Europe is at stake."
If Greece fails to convince its creditors of a deal by Sunday, it will move one step closer to losing its membership of the euro. Sunday marks the deadline for the ECB bond payment of €3.5 billion euros.
Like the last deadline that saw Greece default on its IMF loan, Greece simply doesn't have the money to pay this back. Without a bailout, Greece will default, and the emergency money currently being provided by the ECB to ensure liquidity will stop.
This would mean a shortage of money, and would likely force Athens to start printing its own money - effectively meaning it will have left the eurozone.
As Greece becomes closer to a euro exit than ever before, Manuel Valls will be hoping that the next few days of talks will succeed.
Register for free to continue reading
Registration is a free and easy way to support our truly independent journalism
By registering, you will also enjoy limited access to Premium articles, exclusive newsletters, commenting, and virtual events with our leading journalists
Already have an account? sign in
Join our new commenting forum
Join thought-provoking conversations, follow other Independent readers and see their replies