FTSE 100 nears record high as UK exporters take advantage of pound collapse
Sterling was down 0.6 per cent against the dollar at $1.2284
Zlata Rodionova
Tuesday 11 October 2016 09:26 Comments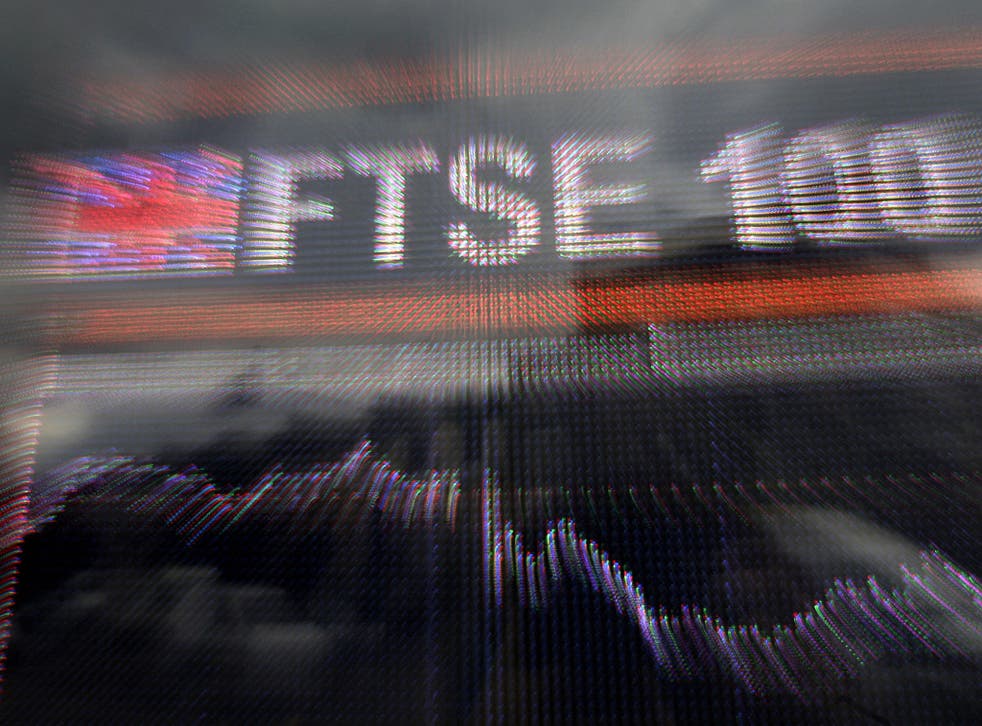 The sharp fall in the value of the pound has boosted the FTSE 100 as it headed towards record high on Tuesday.
The pound has fallen to its weakest level since the financial crisis in early trading on Tuesday as worries persists over UK's economic prospects outside the EU.
Sterling was down 0.6 per cent against the dollar at $1.2284 and slid 0.4 per cent against the euro to €1.1051.
This sent the FTSE 100 index of top blue chip shares by nearly 20 points or 0.25 per cent, to 7118 points.
That put it above its record closing high of 7,103.98, and is only 6 points away from its record intra-day level of 7,122.74.
The decline of the pound has boosted the FTSE 100 as many companies make a significant proportion of their profits abroad.
A weaker pound makes UK exports more competitive and some companies have reported a pick-up in overseas sales since the British vote to leave the EU in June caused sterling to tumble
This means the index was driven by retailers such as Next and Burberry, which generates about 85 per cent of its sales abroad.
The retailers rose 2.1 per cent to 4,630p and 1.9 per cent to 1,507p respectively.
Premier Inn and Costa Coffee owner Whitbread was the biggest riser, jumping 2.9 per cent.
Edward Sterck, a metals and mining analyst at BMO Capital Markets, says: "This time last year mining investors were feeling pretty negative, and in January many were feeling very negative indeed.
"Sitting here today they are pretty buoyant."
Neil Wilson of ETX Capital says volatility in the pound continues to be the main story in the foreign exchange markets.
He said: "Sterling crashed through the $1.23 handle to around 1.2284, its lowest level since last week's gyrations. It's not unreasonable to think that ferocious flash crash was just a very tentative toe in the water and the pound is now plunging headlong into the abyss.
Brexit Concerns

Show all 26
"Sterling seems to be looking for a level and it's really unclear where that could be and so bargain hunting is a risky game to play at the moment. The $1.20 handle earmarked by many before the referendum is definitely in play as everyone seems to be short sterling at present.
"Pound weakness is not all bad news of course, but the general feeling in the markets is low in confidence around the UK and that's unlikely to feed well into asset values generally."
Register for free to continue reading
Registration is a free and easy way to support our truly independent journalism
By registering, you will also enjoy limited access to Premium articles, exclusive newsletters, commenting, and virtual events with our leading journalists
Already have an account? sign in
Join our new commenting forum
Join thought-provoking conversations, follow other Independent readers and see their replies