Fund managers failing to rein in 'out of control' fatcat pay at UK companies, MPs told
'We've put a group of people in charge of overseeing people's pay who themselves have quite a range of challenges around pay,'
Ben Chapman
Tuesday 22 January 2019 15:40 Comments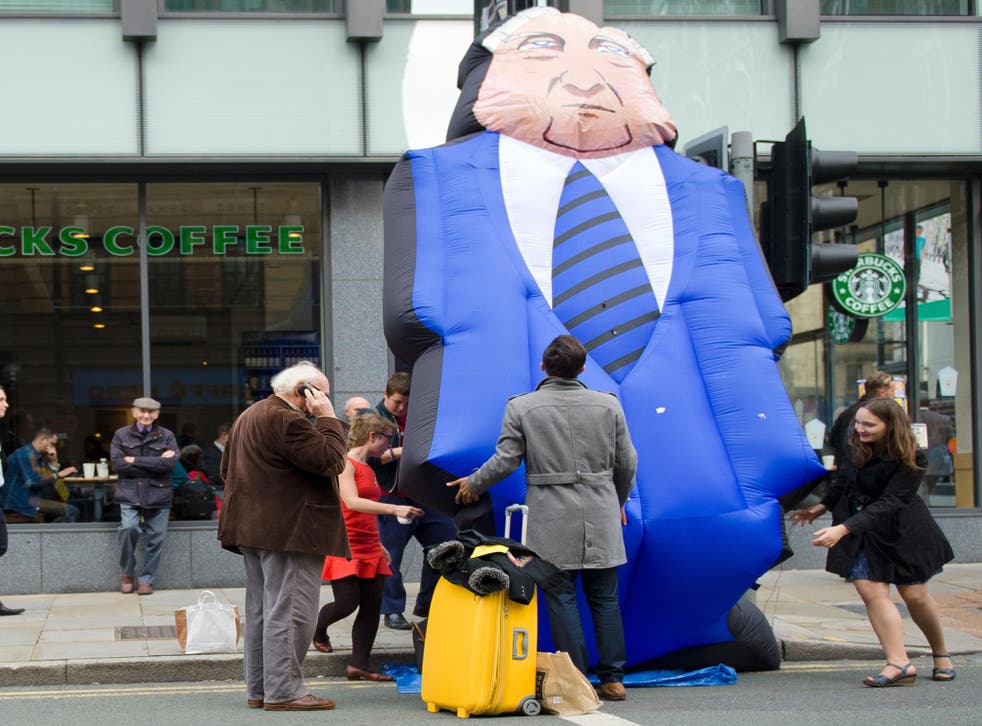 Highly paid fund managers who control trillions of pounds of pension savings are failing to hold public companies to account over "out of control" executive pay, MPs have been told.
"Pay in asset management is probably the highest paid of any industry," Catherine Howarth of ShareAction told the Commons Business Committee on Wednesday.
Fund managers can vote against excessive corporate pay packets because they own shareholdings of listed companies on behalf of ordinary investors. Collectively, those shareholdings are vast.
But with salaries often dwarfing those of executives, fund managers "struggle" to address the problem, Ms Howarth said.
"We've put a group of people in charge of overseeing people's pay who themselves have quite a range of challenges around pay in their own sector."
"They've got the powers but in our view they do not have the incentives around this."
The asset management sector also has a gender pay gap that is significantly higher than in the country as a whole, Ms Howarth pointed out.
Pension fund managers can take home millions of pounds while hedge fund managers – who typically pursue riskier strategies – can collect tens or even hundreds of millions of pounds.
"There's no clear evidence that the asset management industry or shareholders are really getting to grips with the problem or using the power they have been given," Ms Howarth told MPs.
Despite public anger about the widening gulf between the pay of executives and the ordinary employees below them in the corporate hierarchy, fund managers who invest on behalf of those workers rarely vote against remuneration policies or reports.
One exception was Persimmon boss Jeff Fairburn's £75m bonus which 48.5 per cent of shareholders voted against, but the deal was waved through anyway.
Also, 70 per cent of Royal Mail shareholders voted against new chief executive Rico Back's £640,000 basic salary, which could jump to £2.7m including bonus. But the vote was only advisory.
Janet Williamson, senior policy officer at the Trades Union Congress, told the committee that bonuses should be reduced, with more emphasis on basic pay.
"It is the incentive element of pay that has largely driven excessive increase and the growing gap with the rest of the workforce," Ms Williamson said.
She added that recent reforms to voluntary corporate governance rules have had "very little" impact on rewards at the top and advocated giving workers a genuine voice on remuneration committees.
For two decades, firms have been required to take into account the wider workforce when deciding executive pay but this has so far had little effect on reining in remuneration.
In 2016, Theresa May backtracked on her own proposal to put workers on remuneration committees. Labour last year unveiled plans for one third of company board members to be representatives of workers.
"Unjustified corporate rewards erode public trust in business," said Business Committee chair Rachel Reeves.
"Excessive executive rewards, at companies such as Unilever, Persimmon, and Royal Mail, are so out of kilter with the incomes of people working in the everyday economy as to threaten to undermine the foundations of our business culture and our society."
Register for free to continue reading
Registration is a free and easy way to support our truly independent journalism
By registering, you will also enjoy limited access to Premium articles, exclusive newsletters, commenting, and virtual events with our leading journalists
Already have an account? sign in
Join our new commenting forum
Join thought-provoking conversations, follow other Independent readers and see their replies