Norway wealth fund bans investments in G4S over fears of human rights violations
Migrant workers in the Middle East are in conditions of 'debt bondage' after paying recruitment fees and having passports confiscated, ethics council finds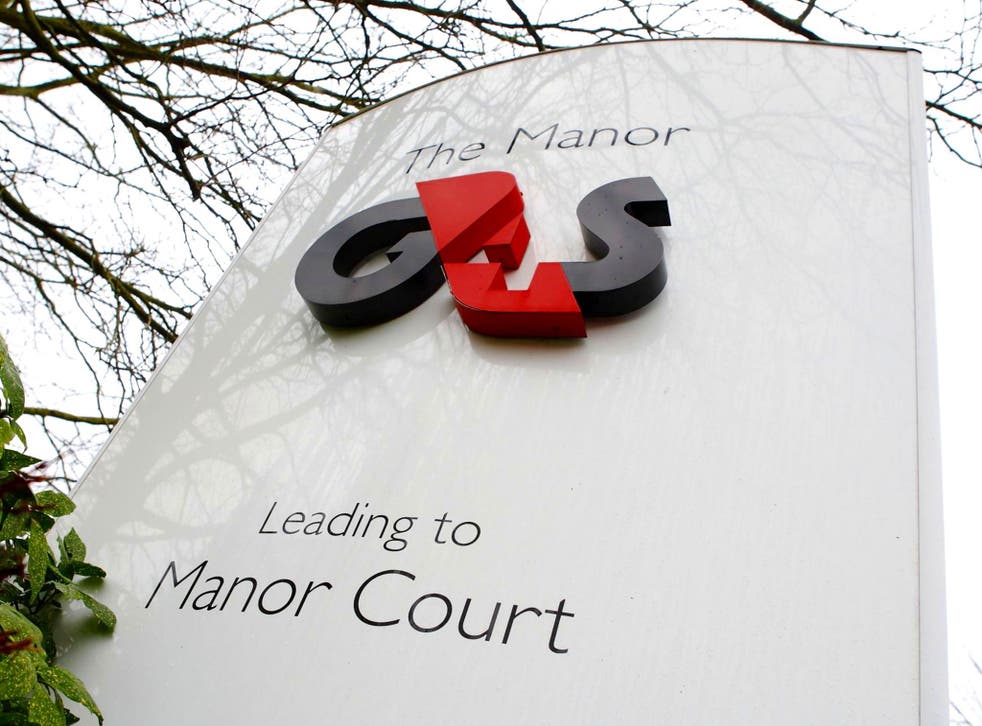 Norway's £850bn sovereign wealth fund has banned investment in G4S because of the risk that the British security company violated the human rights of thousands of migrant workers in the Middle East.
The decision is the latest blow for scandal-hit G4S, which collects millions of pounds each year from the UK government for outsourced public services including prisons and healthcare.
Norway's Council on Ethics, which reviews the fund's investments, found an "unacceptable risk that the company contributes to, or is responsible for serious or systematic human rights violations".
The council discovered that migrant workers in Qatar and the United Arab Emirates were effectively in "debt bondage" after having their passports taken away and being paid less than agreed.
The Norwegian officials did not assess whether the conditions amounted to forced labour or modern slavery but said G4S practices could place workers "under constraint".
Migrant workers were found to have taken out loans to pay "recruitment fees" of as much as £1,400 to work for G4S. They were then paid monthly salaries of between £100 and £130, meaning they could not leave.
"When the workers arrive in the Gulf, they must spend a significant part of their salary to pay off this debt, and therefore have little chance of leaving," the council said. "Many also received far lower wages than agreed, and in the Emirates, the workers got their passport confiscated."
The council's investigations also revealed "long working days, a lack of overtime payment and examples of harassment".
It said many of G4S's 29,000 migrant workers in the UAE, Qatar and Saudi Arabia could be affected.
Norway's sovereign wealth fund had been one of G4S's largest shareholders with a 2.33 per cent stake at the end of last year, but it has since sold most of its shares.
World news in pictures

Show all 50
The decision is another setback for G4S, which has been at the centre of a number of scandals.
The company, which employs 570,000 staff worldwide, announced in September that it would stop providing immigration and asylum services after a storm of criticism over its running of the Brook House removal centre.
Undercover footage shown by the BBC's Panorama in 2017 showed alleged assaults, and humiliation and verbal abuse of detainees by officers.
Around 30 per cent of G4S' 25,000 UK staff are paid the minimum wage, the company revealed at its annual general meeting in May.
G4S sold its Israeli security business in 2016 after sustained pressure from campaign groups who have accused the company of complicity in human rights abuses.
The company remains under investigation in the UK for overcharging the Ministry of Justice for tagging offenders.
A G4S spokesperson said: "We welcomed the engagement with the Council on Ethics over the past three years and we wholeheartedly agree that migrant workers need care and support and deserve to be treated with dignity and respect at all times. We are committed to ensuring that they feel confident that they can raise any concerns they have about any aspect of their employment with G4S."
The company said it had carried out a "robust" investigation into the issued raised by the council and was making progress on the welfare provided to its workers in the Middle East.
"We have appointed a full-time migrant worker co-ordinator whose primary role is to conduct research into recruitment agencies, their practices and fees in each of the countries of origin, ensuring strict compliance with our code and that our policies and standards of employment are upheld."
Join our new commenting forum
Join thought-provoking conversations, follow other Independent readers and see their replies