Galaxy Note 7 recall: Samsung sells off shares to pay for $1bn exploding phone disaster
Cost of debacle may be set to rise as more reports of exploding phones surface – this time in China, the world's biggest smartphone market 
Monday 19 September 2016 13:09 Comments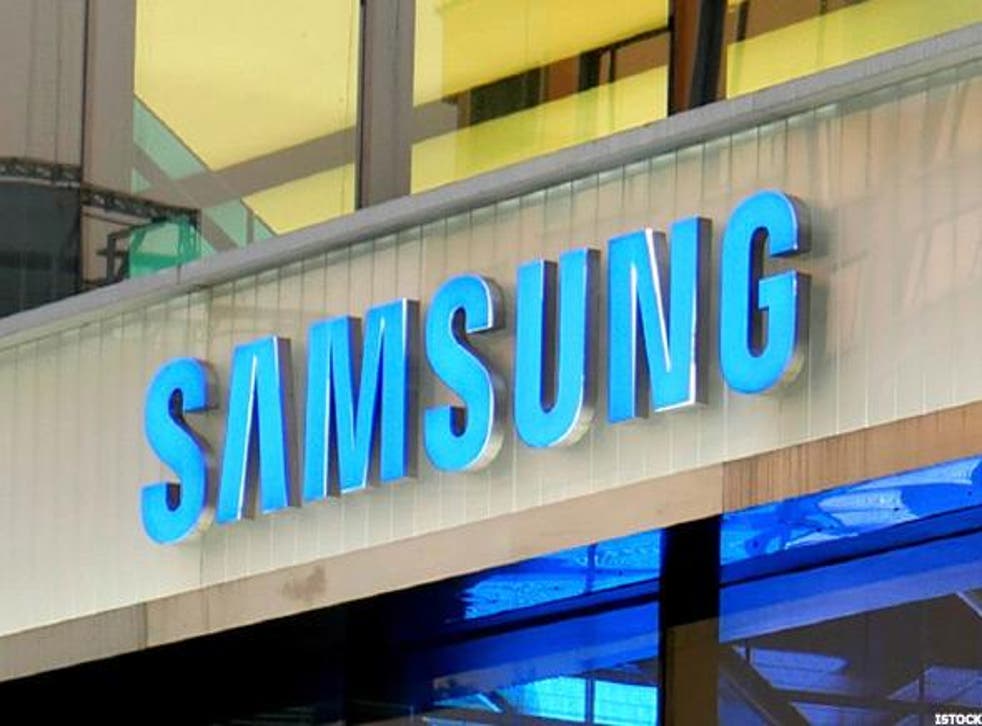 Samsung has sold at least 1 trillion won (£683m) of shares in four technology companies to raise cash to pay for a recall expected to cost $1bn (£766m). That figure may be set to rise as new reports have surfaced in China of Samsung's Galaxy 7 Note exploding. The fault had not previously been reported in the world's biggest smartphone market.
Samsung has sold shares in Seagate Technology, a computer drive maker, chip maker Rambus, Dutch semiconductor manufacturer ASML and Japanese electronics firm Sharp Corporation.
A Samsung spokeswoman told Reuters that the total proceeds from the sales exceeded 1 trillion won.
However, the number may be higher. Share documents seen by Reuters showed Samsung was selling about half of its stake in ASML for £518m. The company's stakes in Rambus, Seagate and Sharp were worth a combined £349m based on closing prices on Friday.
Samsung Electronics and other affiliates of Samsung Group have been divesting from non-core operations as South Korea's top conglomerate seeks to narrow its focus and secure more resources for its main businesses.
"There is no impact on the business cooperation with the relevant companies," the South Korean firm said.
The news comes as reports emerged that the dangerous fault in Samsung Galaxy Note 7 smartphones may be more widespread than previously believed. Two of the devices have reportedly caught fire in China in what, if confirmed, would be the first such incidents in the world's largest smartphone market.
Samsung said it was investigating one of the reported cases. The South Korean firm had earlier said Galaxy Note 7s sold in China were safe to use.
A user of Chinese social media posted messages on Sunday saying a friend's Note 7 caught fire over the weekend.
The user told the Associated Press the Note 7 was bought on 1 September through JD.com, an online Chinese electronics shop. The man, who asked not to be identified by name, said the phone started to heat up and vibrate late Saturday night, then exploded and emitted black smoke.
Samsung contacted the owner on Sunday and offered to take back the phone in exchange for a refund, but the owner refused, according to the friend.
Samsung Galaxy Note7: Official TVC
A separate social media account said another owner's phone exploded on Sunday while the person was playing a game on it. That account gave no contact information for the user or details of where the person lives.
JD.com said Samsung is conducting an internal review on the first case. Samsung did not respond to a request for comment.
Samsung Electronics launched the Note 7 in China on 1 September amid a growing number of reports of the phones catching fire overseas.
Exploded Samsung Galaxy Note 7 - in pictures

Show all 7
The following day, Samsung announced that it would stop sales of the Note 7 in 10 countries. An executive said sales in China would continue because Note 7s sold there used a different battery than those linked to problems elsewhere.
Samsung is recalling 1,858 Note 7s in China, according to a notice from the country's product quality agency.
The company said those phones were distributed before 1 September to give consumers hands-on experience. The recall in China applies to phones made between 20 July and 5 August.
AP
Download your free guide to picking shares, with Independent Partner, Hargreaves Lansdown
Register for free to continue reading
Registration is a free and easy way to support our truly independent journalism
By registering, you will also enjoy limited access to Premium articles, exclusive newsletters, commenting, and virtual events with our leading journalists
Already have an account? sign in
Join our new commenting forum
Join thought-provoking conversations, follow other Independent readers and see their replies