Galaxy S4 off to a flier as Samsung's sales record is broken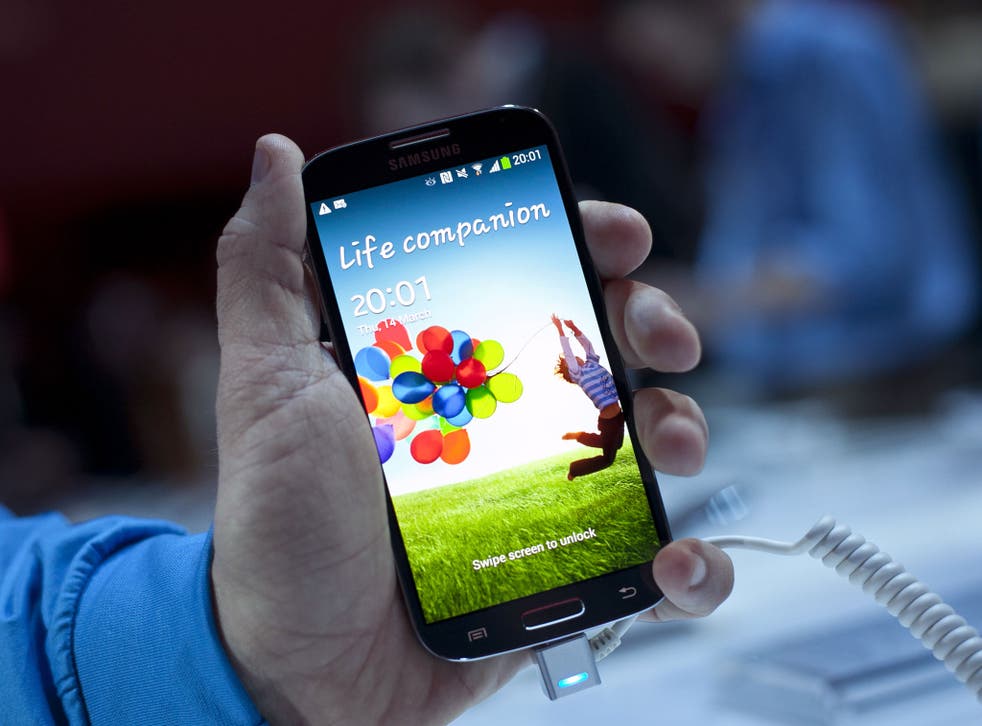 Samsung's new Galaxy S4 smartphone has become its fastest-selling phone ever, shifting at a rate of one every four seconds since its launch in late April.
Samsung said it has sold 10 million of the latest model in its Galaxy S series in its first month on the market.
The Galaxy S3, which held the previous sales record, took 50 days to reach the 10 million sales milestone after its launch in 2012.
It comes as Samsung continues to vie with Apple for control of the lucrative smartphones market, worth an estimated $225bn (£149bn).
Samsung won a record 33 per cent of the market in the first quarter of the year and JPMorgan analysts expect the company's operating profit this quarter to top Apple's for the first time in years.
iPhone sales increased 7 per cent in the last quarter, the smallest gain since the phone was introduced in 2007.
But the Galaxy S4's record launch sales still do not rival those of the iPhone.
Apple sold 5 million of its iPhone 5 in its launch weekend alone, at the time disappointing analysts' expectations of 10 million sales.
Samsung said the S4, which is already sold in 60 countries, will be available to 327 carriers in 155 countries by next month.
Join our new commenting forum
Join thought-provoking conversations, follow other Independent readers and see their replies