Gambling commission recommends £30 stake limit for fixed-odds betting terminals
FOBTs have until now allowed players to stake up to £100 every 20 seconds, theoretically enabling them to lose up to £18,000 an hour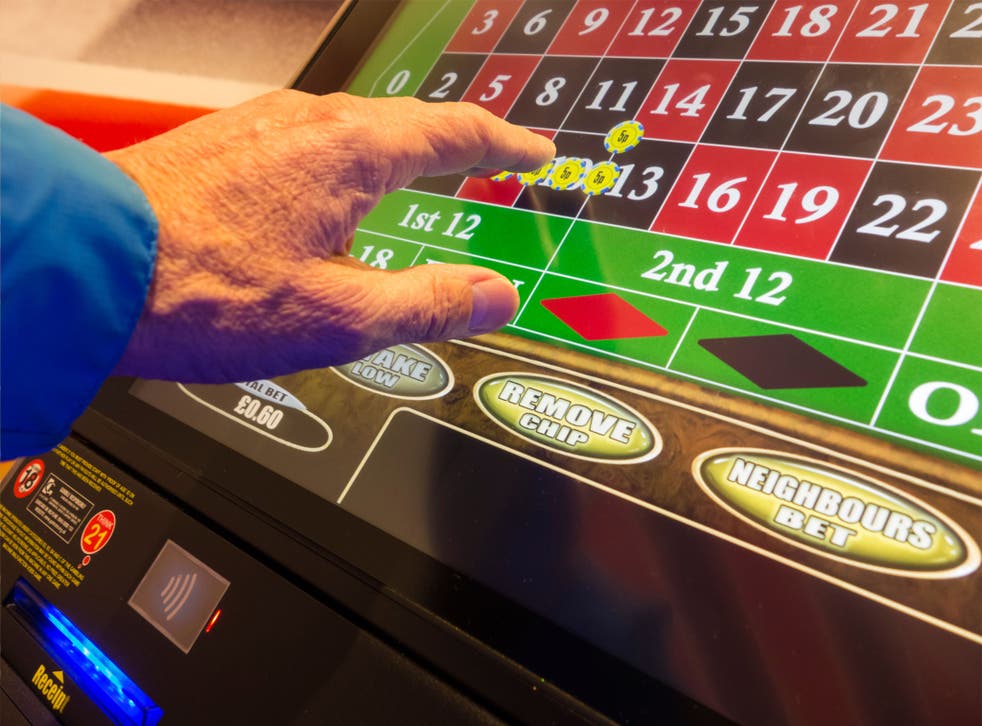 The UK's Gambling Commission has recommended that the maximum stake for fixed-odds betting terminals (FOBTs) is cut to £30 or below – a move designed to protect the most vulnerable players but a much higher cap than many campaigner had hoped for.
Up until now FOBTs have allowed players to stake up to £100 every 20 seconds, which means that they could theoretically lose up to £18,000 an hour.
Concluding a consultation into the issue that was launched back in October, the commission on Monday recommended that the stake limit for FOBT non-slot games, such as roulette, be set at £30 or less and the limit for FOBT slot machines be fixed at £2.
The recommendations have been summarised in a letter to Matt Hancock, Secretary of State for Digital, Culture, Media and Sport. It is now up to ministers to decide whether to implement the changes.
"We've put consumers at the heart of our advice – advice which is based on the best available evidence and is focussed on reducing the risk of gambling-related harm," said Gambling Commission chief executive Neil McArthur.
"In our judgement, a stake cut for Fixed Odds Betting Terminals alone doesn't go far enough to protect vulnerable people. That is why we have recommended a stake cut plus a comprehensive package of other measures to protect consumers," he added.
The commission also recommended banning the facility for machines to allow different categories of games to be played in a single session and has said that there is "a strong case" to make tracked play mandatory across certain machines categories.
"We have proposed actions that will tackle both the risk of harm and provide solutions that are sustainable in the longer term."
In the lead-up the publication of the recommendations campaigners had widely pushed for the limits to be fixed at £2 for all types of FOBTs. In response to Monday's decision, shares in bookmakers William Hill and Ladbrokes Coral rose.
"Many people will feel let down today," said Mike Dixon, chief executive of Addaction, a charity that supports people with addiction problems.
"It's hard to understand why the Gambling Commission isn't backing the £2 limit when so many lives are being ruined by FOBTs. These machines pile up profits for the gambling industry at the expense of those who can least afford it," he said.
"We need much stronger regulation and proper funding for treatment so people can get help."
But Grant Humphrey, who specialises in the betting and gaming industry at professional services firm EY, described the move as "progressive" and said that it "rightly recognises the different risk to players of each type of game".
He also pointed out that the decision could deal another blow to the future of the high street, which is already suffering with a recent spike of chain restaurants and retail closures.
"A £30 maximum stake may lead to shop closures and job losses and could lead to a wave of industry consolidation to offset these risks," he said.
Register for free to continue reading
Registration is a free and easy way to support our truly independent journalism
By registering, you will also enjoy limited access to Premium articles, exclusive newsletters, commenting, and virtual events with our leading journalists
Already have an account? sign in
Join our new commenting forum
Join thought-provoking conversations, follow other Independent readers and see their replies