As it happened
ended
1612227482
GameStop news: Robinhood CEO to testify before Congress as GME stocks fell 30 per cent to close at $225
Follow the latest updates
Robinhood boss defends GameStop trading restrictions
The Reddit army that last week launched into an extraordinary trading war with Wall Street hedge funds over shares in failing video game retailer GameStop has switched its focus to silver, sending the price of stock in precious metal producers like First Majestic Silver and Fresnillo soaring by 35 per cent and 18 per cent respectively on Monday.
Reddit-propelled buying drove the price of the commodity up by as much as seven per cent to $29.70 an ounce at the start of the new week, its highest value since March 2013 as amateur investors looked to further exert their influence over the markets.
Vlad Tenev, under-fire CEO of trading app Robinhood, has meanwhile accused Elon Musk of "getting into conspiracy theories" after the tech entrepreneur suggested during a livestream interview that established funds and US financial regulators had conspired to rein-in purchases of GameStop shares on Tenev's platform.
1612186510
Ten-year-old makes $3,200 on shares mum bought for $60 two years ago
Chelsea Ritschel brings us the incredible story of primary school student Jaydyn Carr from San Antonio, Texas, whose mother gifted him GameStop shares for Kwanzaa in 2019 as a means of teaching him about finance.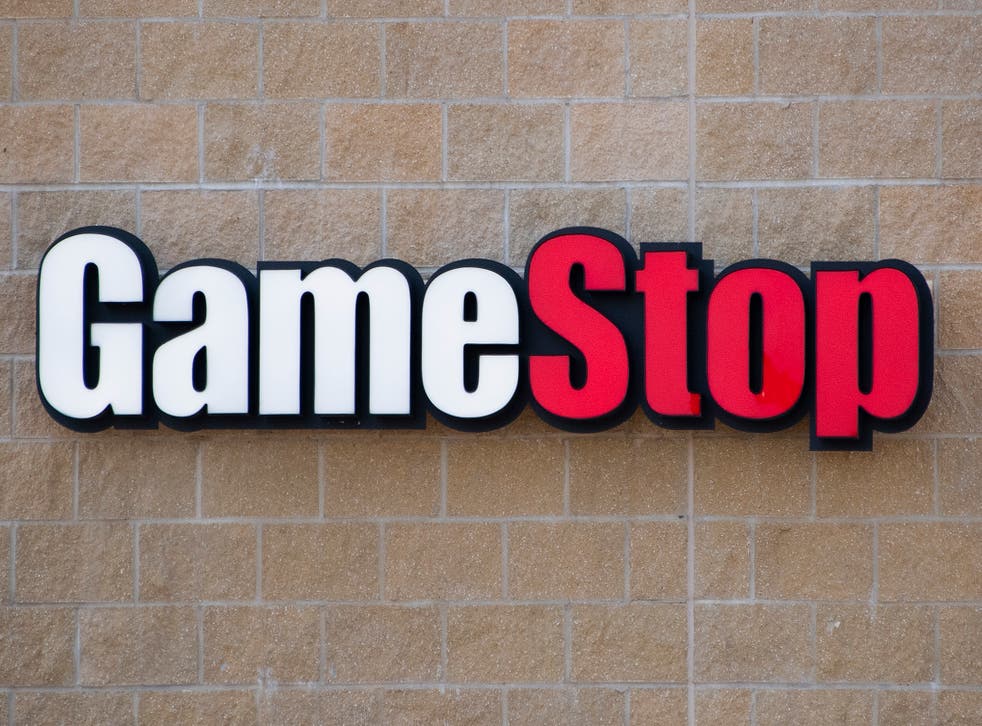 He plans to invest some of his earnings 
Joe Sommerlad
1 February 2021 13:35
1612188310
Roaring Kitty speaks out: 'This story is so much bigger than me'
Here's my story on amateur tipster Keith Gill, a young dad from suburban Wilmington, Massachusetts, who was so influential in inspiring Redditors to rise up against the financial Goliaths.
Keith Gill insists he's 'not out for anybody' after tips inspire extraordinary battle between Redditors and Wall Street hedge fund giants 
Joe Sommerlad
1 February 2021 14:05
1612189850
Elon Musk vs Robinhood recap
"We just had unprecedented volume, unprecedented load on the system," insists the trading app's CEO, explaining his company's decision to stop allowing GameStop share trading last week.
"If you had no choice, that's understandable, but then … who are these people who said you have no choice?", Mr Musk asked
Joe Sommerlad
1 February 2021 14:30
1612191050
Long shot silver
What to make of Redditors abruptly shifting their attention away from punishing hedge fund short sellers for gambling on GameStop towards investing in precious metals?
Here's Jason Cozens - CEO of UK-based fintech company Glint, which promotes gold as an alternative currency - to give his take on what's going on.
Joe Sommerlad
1 February 2021 14:50
1612192250
Wall Street gears up for second bout against Reddit traders
Some of New York City's largest hedge funds are still licking their wounds after an extraordinary week.
We've already heard about Melvin Capital, which lost 53 per cent of its value in January but received commitments for fresh cash from investors in the last days of the month. The company ended the month with more than $8bn in assets after having started the year with roughly $12.5bn in assets.
On Friday, Citron Research's Andrew Left, who spent two decades building his brand as one of the world's best-known short-sellers, turned his back on publicly detailing companies' shortcomings, following an intense backlash against him and others who said GameStop's stock was not worth its price.
"We saw the might of a new investor base, in terms of their ability to shape not just the fortunes of an individual stock but the fortunes of a large market segment like the Russell 2000," said Sunil Krishnan, head of multi-asset funds at Aviva Investors.
Amid the wild price fluctuations, the amount of position-covering last week by US hedge funds, buying and selling, was the highest since the financial crisis more than a decade ago, according to analysis by Goldman Sachs. Nevertheless, their market exposure to stocks is still at near-record levels, the investment bank warned.
"This week represented the largest active hedge fund de-grossing since February 2009. Funds in their coverage sold long positions and covered shorts in every sector," Goldman wrote in a note late on Friday.
"Despite this active deleveraging, hedge fund net and gross exposures on a mark-to-market basis both remain close to the highest levels on record, indicating ongoing risk of positioning-driven sell-offs."
Signs are now mounting that the retail traders who moved the market last week are setting their sights further afield than just US stocks. On Thursday and Friday, the price of silver rallied, taking gains to around 10 per cent since messages began to circulate on Reddit urging retail investors to pile in and drive up prices. The price of gold has also rallied.
Such moves have brought into focus the growing heft that retail traders have on financial markets, which has long been dominated by larger institutions.
"What's been surprising in the last few months has been the scale of retail participation has started to move the dials," said Paul O'Connor, head of the multi-asset team at Janus Henderson in London. "If you looked at that data a couple of months ago, you can see it's been happening. It's not like these guys woke up last week."
Additional reporting by Reuters
Joe Sommerlad
1 February 2021 15:10
1612193450
'Will the pursuit of silver tarnish the Reddit army's crusade against Wall Street?'
For Indy Premium, here's James Moore with a warning to amateur investors that all that glitters is not gold.
The market has moved in response but it's much bigger, deeper and more complex than the market in an individual share like GameStop. The FCA has issued a warning, spread betting firm IG has stopped punters from taking out new positions in GameStop. They've good cause to be nervous, says James Moore
Joe Sommerlad
1 February 2021 15:30
1612194614
Stocks climb in calmer trading as silver prices leap
Here's the very latest market round-up from AP:
Stocks were modestly higher in early trading Monday, following the bumpy week that left the market with its worst weekly loss since October. Investors large and small continued to focus on GameStop, but other stocks targeted by online traders hoping to inflict damage on hedge funds were making big swings, like AMC Entertainment.
Meanwhile another target of online retail investors was the price of silver, which jumped 10 per cent to an eight-year high. The precious metal has become the latest target of online investors hoping to wage battle with Wall Street players.
The Dow Jones Industrial Average was up 0.2 per cent as of 9:55am EST (2.55pm GMT). The S&P 500 was up 0.3 per cent and the Nasdaq composite was up 0.5 per cent. Technology companies were among the biggest gainers, along with raw materials companies.
Shares of GameStop were down 3 per cent, a modest swing for the retailer that had seen double-digit moves most of the last two weeks. Trading of the retailer is still limited on trading platforms like Robinhood.
Silver rose 10 per cent to $29.70 after traders who drove up GameStop turned their attention to metals. The price is silver's highest since March 2013.
Joe Sommerlad
1 February 2021 15:50
1612195814
GameStop CEO silent as personal wealth soars
We still haven't heard much from George Sherman during all of this but the veteran retail executive's personal wealth has exploded in the last week, just two years after he joined the company and picked up a 3.4 per cent stake of 2.36m shares.
George Sherman only joined retailer in 2019 but his 2.36m shares now worth an estimated $800m
Joe Sommerlad
1 February 2021 16:10
1612196714
Redditor champion Elon Musk experimenting with monkey brain implants
The eccentric California tech entrepreneur is an icon to the Reddit investors and has cheered on their cause.
Anthony Cuthertson has this report on what he's currently up to, as revealed during his discussion with Vlad Tenev yesterday.
'Can we have the monkeys playing mind Pong with each other? That would be pretty cool,' says Neuralink boss
Joe Sommerlad
1 February 2021 16:25
1612198339
Robinhood raises additional $2.4bn to ride out GameStop frenzy, reports
Quoting people familiar with the matter, the Journal reported that the company asked for more cash to cover potential losses on the sharp swings from transactions of suddenly-popular stocks like GameStop.
The company has faced heavy criticism for restricting trading of GameStop and other stocks, but the CEO has said in an interview that it was not due to liquidity issues.
Justin Vallejo
1 February 2021 16:52
Join our new commenting forum
Join thought-provoking conversations, follow other Independent readers and see their replies