Gap 'Dress Normal' campaign fails to lift sales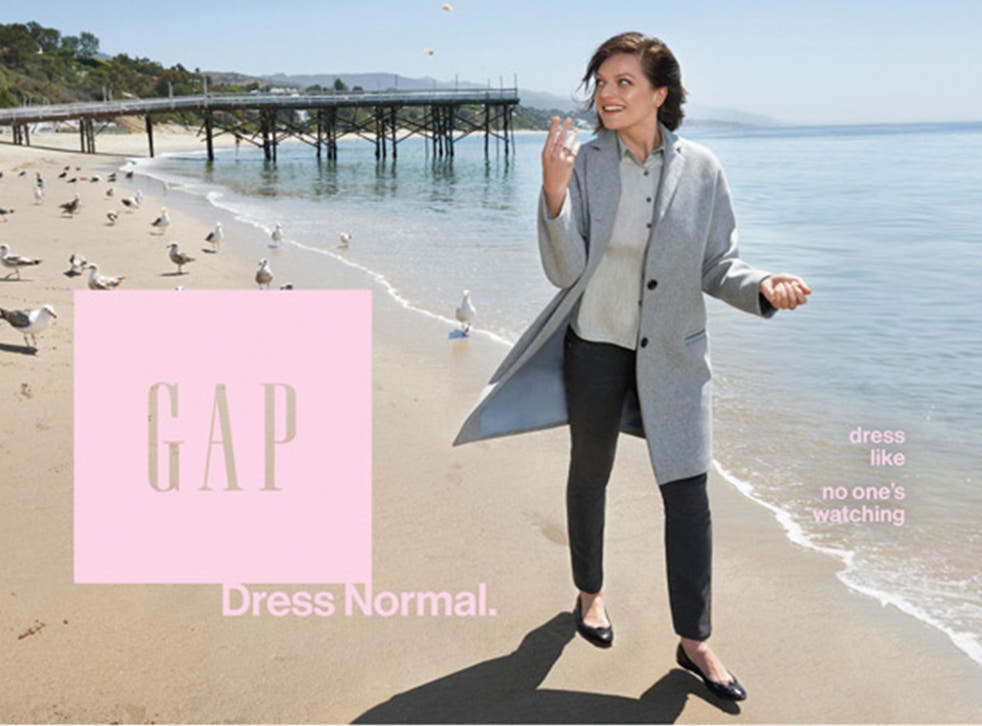 American retailer Gap raised eyebrows with its "Dress Normal" campaign. But, as it turns out, no one wants to dress normal.
On Thursday, the retailer reported comparable sales for November rose 6 per cent to $1.72 billion from $1.63 billion. The uptick was driven by its Old Navy brand, which saw sales soar 18 per cent, and Banana Republic, up 2 per cent.
However, its Gap brand was down 4 per cent, extending losses for yet another consecutive month following a 7 per cent decline in October despite heavy promotions in-store and online discounts. Judging by the numbers, it looks like its customers don't want to dress "normal" after all.
Earlier this year, Gap made headlines with a celebrity packed-campaign which presumabily celebrated the art of dressing "normal" by wearing simple items- like a pair of jeans- that make you feel confident.
In one of the ads, Mad Men actress Elisabeth Moss was pictured wearing a pair of jeans and a grey coat. Fellow actress Jena Malone was photographed wearing a pair of black ballerina shoes and a white shirt paired with black jeans in what looked like a work uniform.
But looking "normal" hasn't paid off in terms of sales with some analysts arguing it makes the brand look boring at best, average at worst. With fashion-hungry shoppers turning to Zara and H&M for runway looks and edgy designs, it seems that shoppers no longer like normal.
Join our new commenting forum
Join thought-provoking conversations, follow other Independent readers and see their replies